Over 240 riders are signed up for the penultimate round of the Michelin MX Nationals British Championship this weekend.
Saturday's action witnessed a full set of racing from Expert and Clubman adult classes, alongside MXY and Open 85 at the technically-challenging Canada Heights circuit in Kent.
It was a tough day for all competitors. They had to cope with the extreme heat, but the Sidcup Club and MX Nationals crew managed to keep the dust under control and, albeit shortened in some classes, racing went ahead.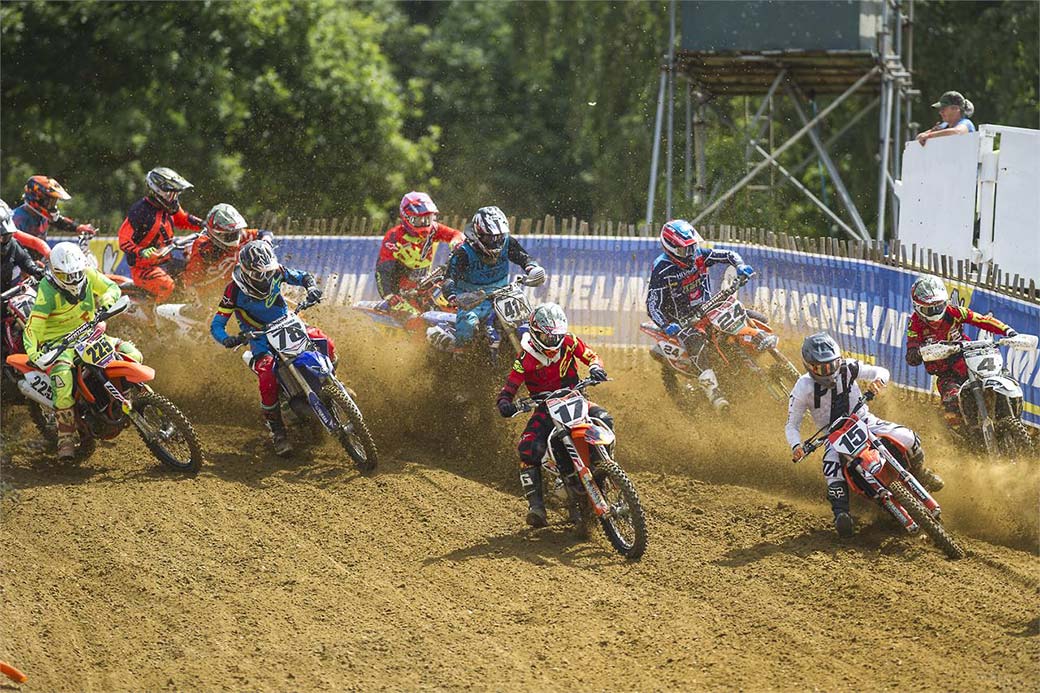 In the Experts MX1, Brad Cavill posted fastest qualifying and then went on to take both class wins, and Jason Meara mirrored those results in Experts MX2. The Clubman groups saw Aiden Christie take pole in MX1, with Harry Fletcher winning both motos – with a margin of 11 seconds in the first – and Fabio Rizzi putting in a storming performance with a first race lead of over 27-seconds.
In the youth classes; the MXY1 riders showed the MXY2 riders the way! Joel Rizzi was dominant in MXY1 with pole, and two wins ahead of Ollie Beamish who said he "felt good right from qualifying, and was able to get the starts and learn from Joel". Sam Price was third overall in the first moto and Kacey Hird in the second. Hird was the first MXY2 rider in both motos. Ryan Mawhinney was the runaway winner in the Open 85 sector. He cleaned up with the fastest qualifying and two BW85 class wins; as did Ollie Colmer in the SW85 group.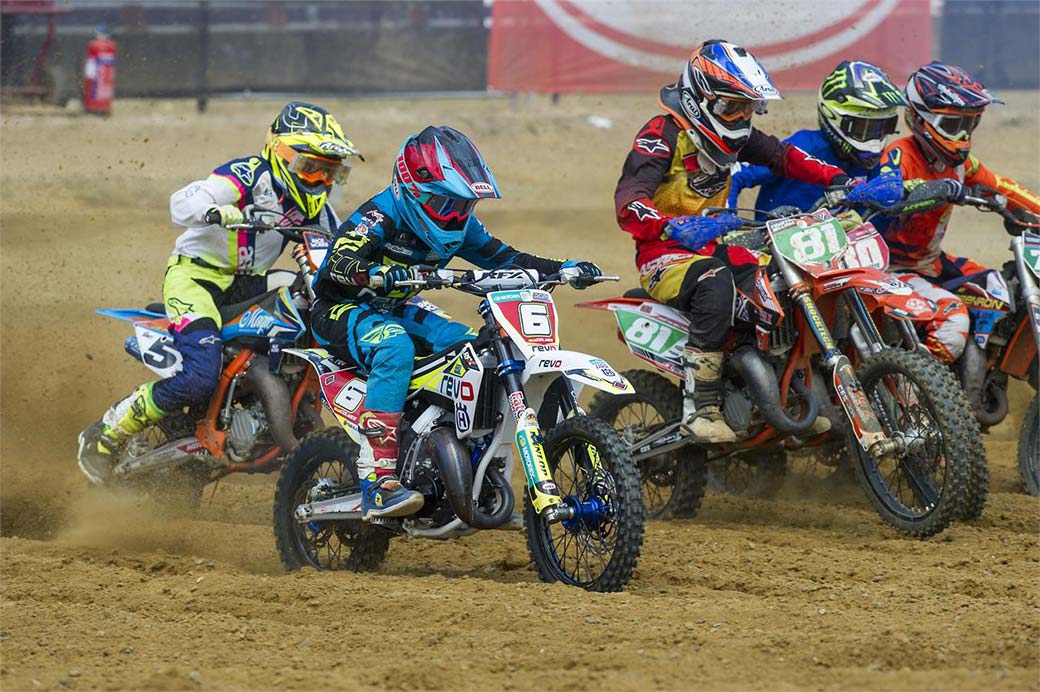 Racing gets underway again on Sunday the July 15 with a full complement of MX1 and MX2 Pro racers lining up to pay tribute to Steven Lenoir in this memorial weekend.
Results
Expert MX1
Race 1; 1. Brad Cavill, 2. Connor Hughes, 3. Richard Bird
Race 2; 1. Brad Cavill, 2. Richard Bird, 3. Connor Hughes
Expert MX2
Race 1; 1. Jason Meara, 2. Jake Edey, 3. Henry Siddiqi
Race 2; 1. Jason Jeara, 2. Charlie Putnam, 3. Ben Franklin
Clubman MX1
Race 1; 1. Harry Fletcher, 2. Aiden Christie, 3. Scott Bates
Race 2; 1. Harry Fletcher, 2. Luke Coker, 3. Aiden Christie
Clubman MX2
Race 1; 1. Fabio Rizzi, 2. Charlie Razzell, 3. Ryan King
Race 2; 1. Brad Thornhill, 2. Harry Foster, Adam Pierce
MXY1
Race 1; 1. Joel Rizzi, 2. Oliver Beamish, 3. Sam Price
Race 2; 1. Joel Rizzi, 2. Oliver Beamish, 3. Kacey Hird
MXY2
Race 1; 1. Kacey Hird, 2. Denny Rapson, 3. Aaron Patstone
Race 2; 1. Kacey Hird, 2. Denny Rapson, 3. Callum Green
BW85
Race 1; 1. Ryan Mawhinney, 2. Tryston Williams, 3. Harvey Cashmore
Race 2; 1. Ryan Mawhinney, 2. Tryston Williams, 3. Callum Baldwin
SW85
Race 1; 1. Ollie Colmer, 2. Billy Moriarty, 3. Arai Elcock
Race 2; 1. Ollie Colmer, 2. Arai Elcock, 3. Boston Gilbert