Tony Cairoli and Jorge Prado completed their rout of the 2019 Internazionali D'Italia by confirming both titles in their respective classes with the factory KTM 450 SX-F and KTM 250SX-F at round three of three in Mantova today.
Tom Vialle also made his Red Bull KTM debut with a podium result.
All three will now look to the 2019 FIM Motocross World Championship opener in Argentina on March 3.
Grand Prix venue 'Mantova' was the site for the third and final outing in the Internazionali d'Italia and third racing fixture for Cairoli, Prado and a large body of the Red Bull KTM Factory Racing Team in successive weeks.
Chilly conditions graced the flat, compact and sandy course a short distance north of Bologna.
Cairoli, who won the first Grand Prix of 'Lombardia' at Mantova in 2010, and had mathematically earned his 11th senior Italian title (MX1 & Supercampione) last week at Ottobiano, rode to a solid third position (just ahead of Gautier Paulin) in MX1. #222 boasts a strong 1-1-3 scorecard from his domestic efforts in the contest. He was back to front-running service in the 'Supercampione' moto and ended the Italian campaign with a victory.
MX2 world champion Prado not only remained unbeaten in the MX2 class but has also notched three podium finishes in the 'Supercampione' race against the bigger 450cc motorcycles. The Spaniard was 1-3 for the day and comfortably owned the MX2 division by almost 20-seconds from the next nearest rider.
Mantova was also notable for the first competitive outing for new Red Bull KTM MX2 rider Tom Vialle.
The French youngster took his factory KTM 250 SX-F to third spot in MX2 and impressed again in the 'Supercampione' with a top-six classification. KTM were also pleased to see Austrian Rene Hofer back in action again and racing his 250 SX-F to the top 15 in MX2 as the youngster continues his comeback from injury and in preparation for the 2019 EMX250 European Championship.
Antonio Cairoli: "The Italian Championship is always a good series because we have a lot of champions on the line, this year especially, with four different world champions. We had a lot of things to test and the best way to do that was with racing.
"We had a perfect series, except for that first moto today: I was upset with my start. It was good in one way, and that's to be able to make some passes and work through the pack and learn about that. This is also good training for the GPs.
"When we are on the line in the world championship it is a little bit different; everyone is extra motivated and doing their best to keep up with me and Jeffrey. I think since last year people have been working with us in mind. We will improve but they will improve also.
"We'll see when the gate drops in MXGP but the championship there is very long and you have to be consistent and don't make mistakes. This is the key."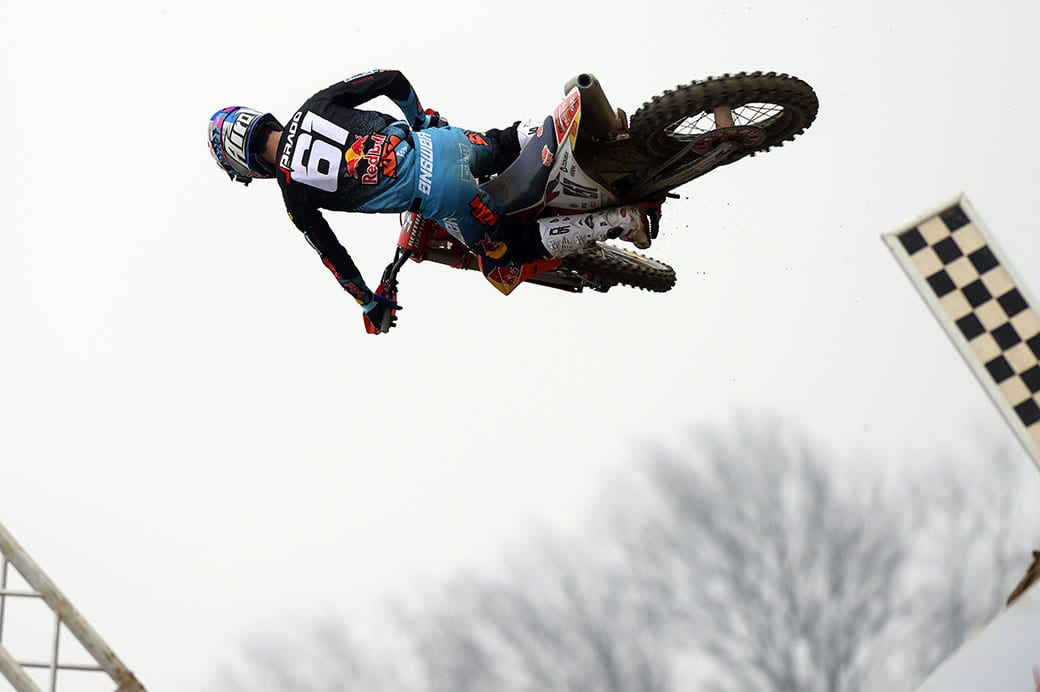 Jorge Prado: "It's been a really good championship and great pre-season training. Mantova was a different kind of track today: big ruts and with some special demands.
"I won my MX2 race and then had a good jump [from the gate] against the 450s. I was battling a long time with [Max] Nagl and I couldn't make the pass, but anyway I'm happy.
"The bike was working great in these races. We have some weeks of training ahead but we are in the good way and will go to Argentina in the best shape possible."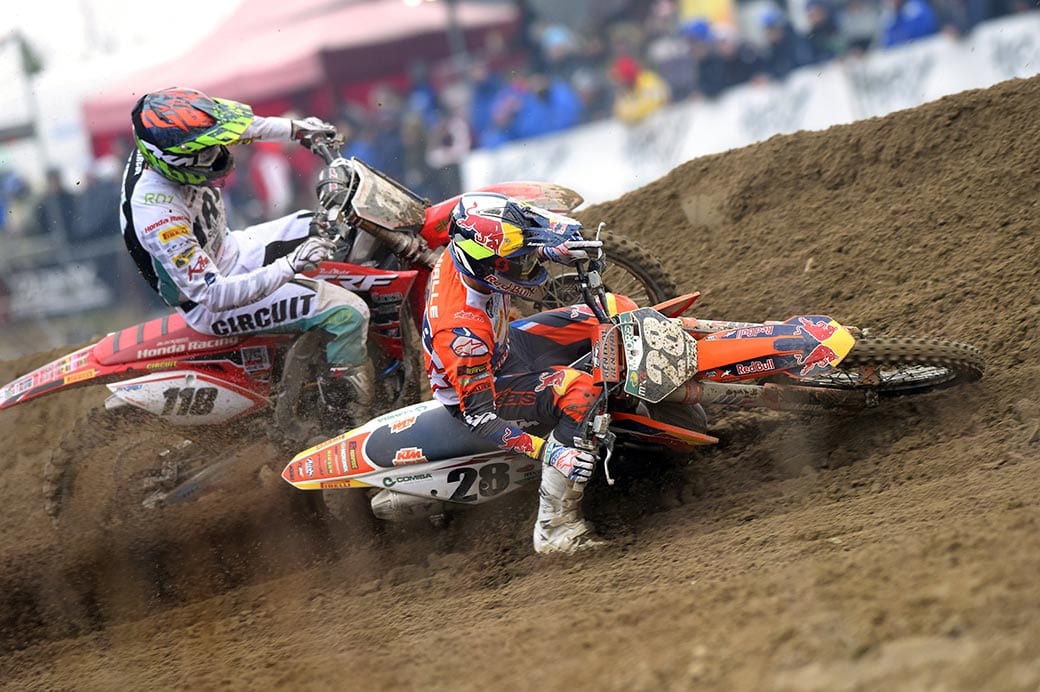 Tom Vialle: "Today was my Red Bull KTM debut and I have to say I am really happy with how everything went. I rode well, and I was really comfortable on the bike and with my style and feeling. It was a positive day. The results help for my confidence and motivation for the next races. I'm really looking forward to my first Grand Prix in Argentina!"