Josiah Natzke had a brutal-looking crash at Redsand during the opening moto of the EMX250 championship.
The Buildbase Honda rider got spectacularly ejected off his CRF250R when he hit a soft spot on the first corner and his front wheel dug in. The New Zealander cartwheeled at got used for traction, leaving him well and truly battered but fortunately and remarkably nothing more serious.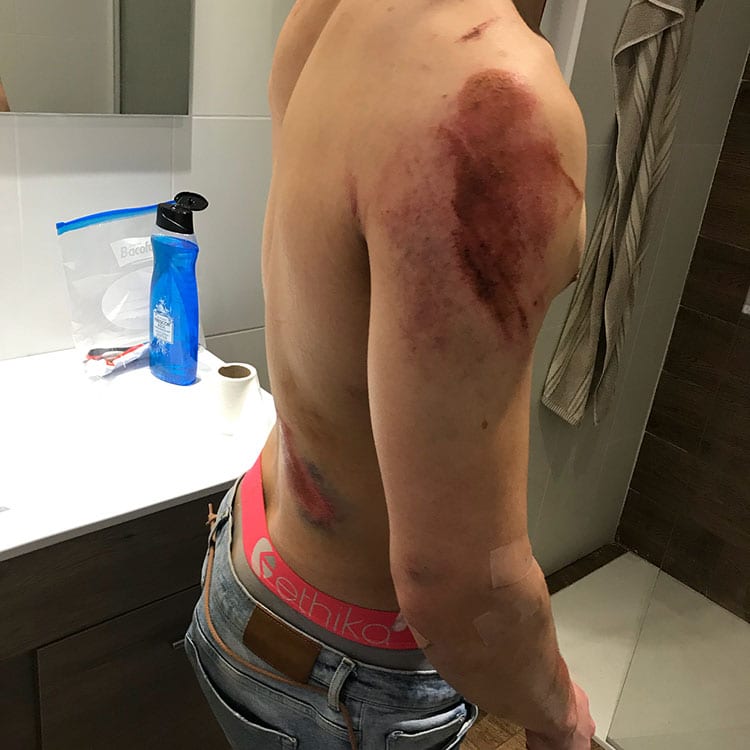 "Stacked it big time in the first turn of moto 1, I'm the second one to the left of the box [referring to the video below]," wrote Natzke on Instagram. "Hit a soft [spot] coming in as I was braking into the turn and it tucked on me and hit the eject button. Got used as traction but I'm lucky I didn't get seriously hurt. Just a hematoma on my back and some battle wounds. Few days off to let my back settle down and I'll be back on it. It's a long season and I'm far from out just yet."
It sounds like he could be back for this weekend's opening round of the Maxxis ACU British Motocross Championship at Culham Moto Park, albeit a little sore. You can watch the gnarly Josiah Natzke Redsand crash below.