The first round of the Maxxis British Championship was a tough test for all of the Apico Husqvarna Team. With several crashes at least for Matt Burrows, Jamie Law and Stuart Edmonds during the course of the first round, they were happy to come away healthy and injury free to ride another day.
After a decent start in the opening MX2 race, Matt succumbed to the slippery conditions, crashing a few times before deciding to preserve the bike and his energy levels for a better chance in the final race.
The second race saw another good start from Matt, though mechanical problems set in by the third lap with the bike losing power due to overheating and eventually stopping on the 10th lap resulting in another DNF.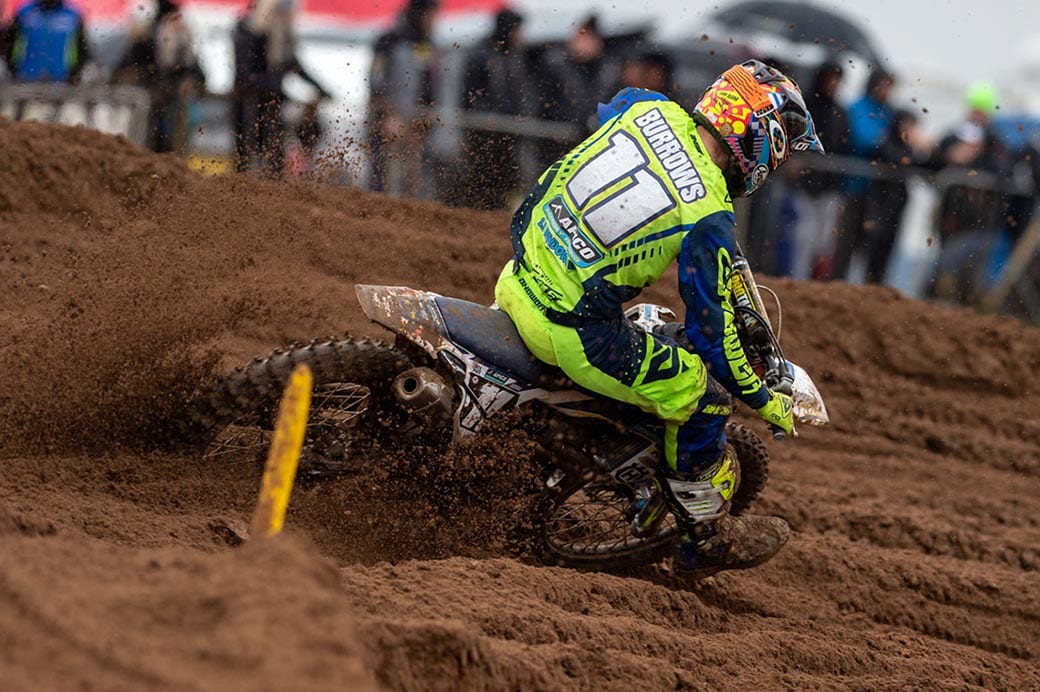 As the gate dropped in the first MX1 race, both Stuart and Jamie got out down the straight mid-pack when disaster struck for Jamie going down in the first turn.
Stuart also went down hard before the mid-point of the first lap and then again soon after.
Jamie managed to remount and push on through to 17th at the flag, with Stuart also pushing from last to 23rd – nursing his bike home at the end of the race.
With a better start in the second race, Jamie was running sixth but suffering a clutch issue he had to drop a few positions to Gert Krestinov and Ryan Houghton. Preserving his bike, Jamie finished eighth in the final race.
Stuart had more bad luck, getting trapped under his bike after crashing at the start. After settling back into his rhythm, he came from dead last to 14th, pushing his Husqvarna and almost running out of fuel before the flag.
Dylan Brown: "I was surprised that the weather picked up and the track dried a little for the second block of racing, which proved to be the saving grace for the MX1 boys. Matt had some misfortune and I'm sure he'll be working hard to be ready for the next round. The racing was the same for everyone and we can only hope for better conditions and racing with more points as we look to Lyng."
[more-from heading="More British Motocross" category="british-motocross-championship"]