A dry and super-fast Canada Heights circuit provided a different proposition for the Rob Hooper Racing Yamaha motocross team at the second outing of the 2018 Maxxis ACU British Motocross Championship.
With the early part of the season close to a full washout and with the meetings that were held being mud races, the nature of the conditions threw up different challenges to the team who came away from the Kent circuit with points on the board but yearning for more.
Kristian Whatley
For MX1 rider Kristian Whatley, it was tough going from the get-go with a 14th in qualifying.
A good start in Race 1 bode well but he dropped back to finish 14th. In the second moto, there was some improvement with another good jump that put him with the lead pack on lap one.
But still struggling for a set up, he dropped back to 11th in the race and overall results.
"I started the day feeling good, then I had a 14th in qualifying which I was really disappointed with," said Whatley.
"I was just really struggling with my set up, I had good jumps at the start in both my races but I didn't feel good on the bike and dropped back. The second moto we made changes and it felt better but we have a lot of work to do to get it right."
Although Whatley didn't mention his horror crash at the same circuit almost one year ago to the day, it was good to see him come away from the round healthy and in a position to build during the season.
Ryan Houghton
A seventh in MX1 qualifying for Ryan Houghton put him in a positive frame of mind going into the opening moto.
Race one began with a strong start and by the end of Lap 1 he was with the front runners and up into sixth position.
With a fall from Tommy Searle by mid-race, he was up to sixth before the Kawasaki rider passed him back.
With three laps to go Evgeny Bobryshev crashed out, so again Ryan moved into sixth where he stayed for the remainder of the moto.
In moto two, an opening lap fall meant some early hard-charging for the #119 but by the end of lap two he was up into seventh. With other title contenders also fighting through the pack and struggling with the low sun without a helmet peak, courtesy of the lap one crash, he fell back to ninth position, which gave him eighth overall.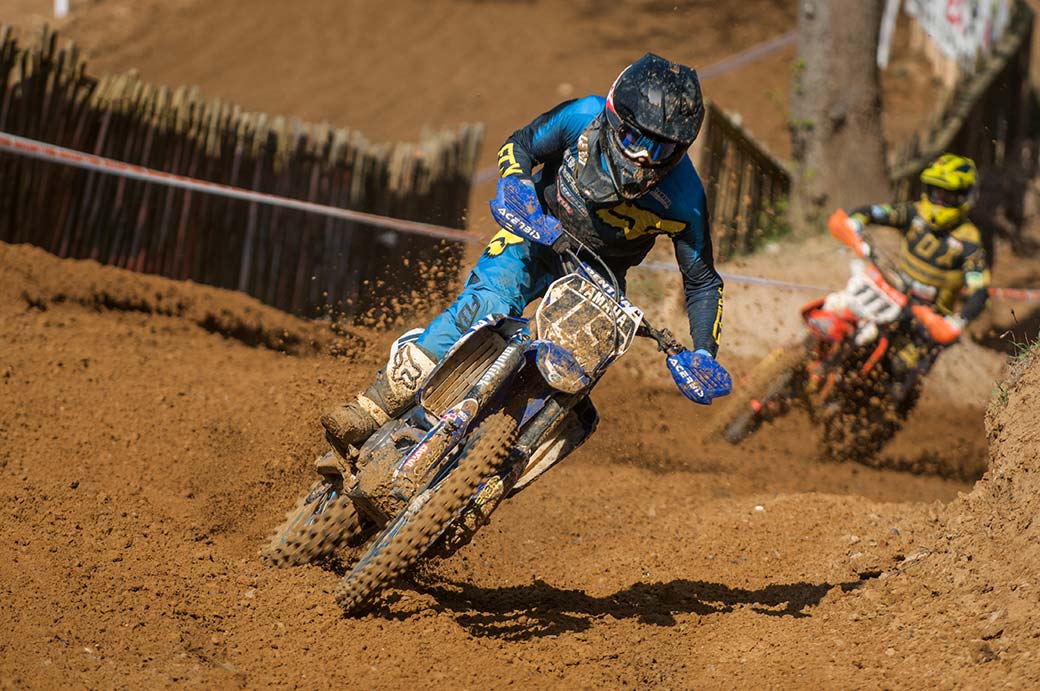 Houghton is now in sixth place in the championship after two rounds and is on 55 points. Whatley is two places back with 47 points.
Robbie Dowson
The team hero of the day was young MX2 racer, Robbie Dowson.
Never one to put in a quick qualifying lap, he recorded a time which gave him 25th gate pick which is a huge improvement on the last gate pick from the opening round.
After a cracking start, he was in a collision on the first lap which placed him in 21st, but after working his way up to 19th he crashed again and found himself right at the back of the pack.
In customary Dowson fashion, he picked himself up and weaved his way through the pack to score his first championship points of the season and a 19th place finish.
In moto two everything came together for the North Yorkshire lad who made a great start, putting himself in 11th position. Showing good speed and with a comfortable lead over those behind him he rode well to come home in a fantastic 10th place, which gave him 11th overall and fifth in the Expert Cup.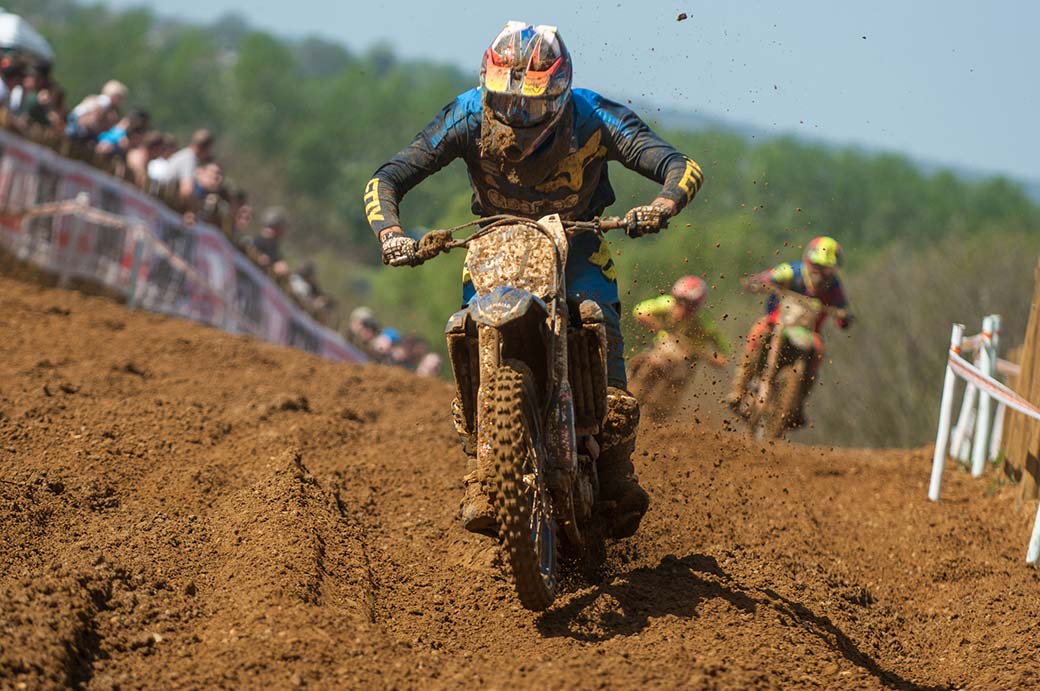 "It was good day for me going 11th overall with a 19-10 score," said Robbie. "Both races I had consistent speed but unfortunately in the first moto I crashed. I'm looking forward to the next round and hopefully iron out the little mistakes, so I can have two results around the top 10."
Team boss Rob Hooper has mixed emotions after the meeting, summarising the day he said: "Ryan was a bit unlucky today really. He came off in his second race after a good start and then struggled with the sun after losing his peak.
"Kristian struggled all day really, his second moto was better but neither races are what you would expect from him. Maybe it's to do with the fact that this weekend was on a dry hard track, while the meetings before when the bike set up was close to how he likes it were in wet and soft conditions.
"I would say that in MX1, it was a decent day for Ryan but a disappointing day for Kristian. Robbie Dowson though in MX2 turned his day round with a really good ride in his second moto to come 10th with 11th overall so we are really happy for him as he hasn't had the best of luck so far this season.
Summarising, I would say it was not the best of days but not a complete disaster either – everyone has come away in one piece. Kristian will no doubt be disenchanted with his day, Ryan contented with his and Robbie very pleased with his second result."
What's next for Rob Hooper Racing Yamaha?
The team now look towards the opening round of the British Masters this weekend at Culham.