The hard yards have been travelled, the treadmills are being powered down, and the bench racers are hitting fever pitch as the first domestic pro motocross meetings of the season get underway over the next two consecutive weekends.
The Rob Hooper Racing Motocross team, the Official UK Yamaha motocross team begin their fight for domestic honours at Hawkstone Park this Sunday (March 4) in the Opening round of the Bridgestone British Masters, before they head over to Norfolk and the Lyng circuit where they begin their assault on the Maxxis ACU British Motocross Championship on March 11.
All three riders will be under the awning with Kristian Whatley and Ryan Houghton powering up their YZF 450's in the MX1 class with Robbie Dowson representing the team in the MX2 category.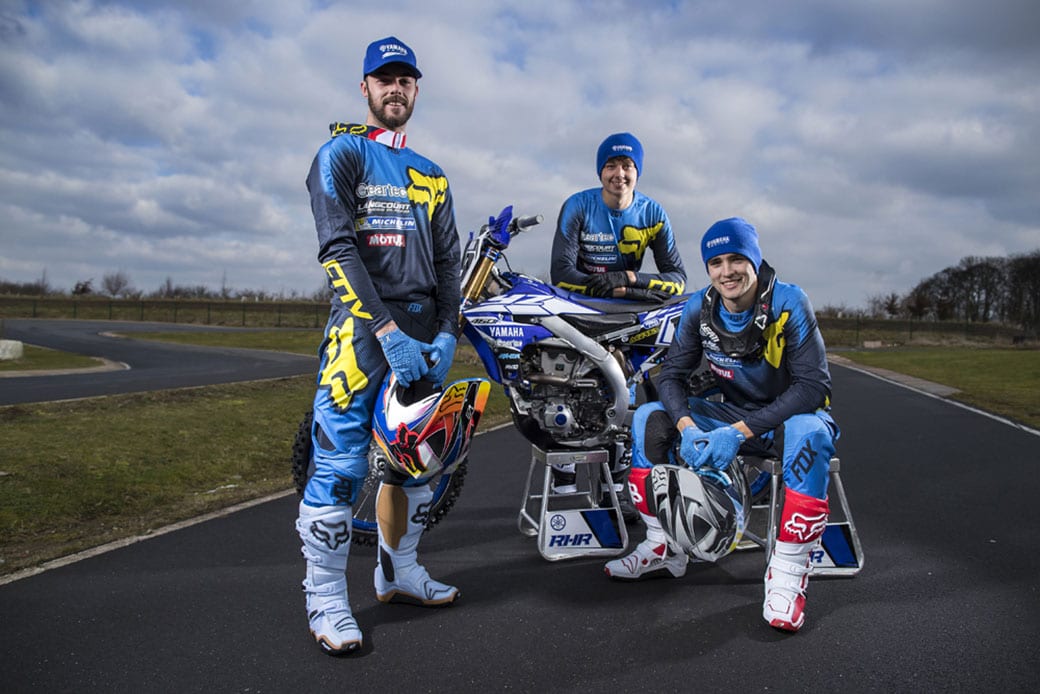 Team boss Rob Hooper has been around of the block and heads into his 30th season at the helm of a British motocross team after beginning his off-track career with Suzuki back in 1987 and is happy with how the team's preparation has been going. "I feel we have a real strong squad, but we are looking for success over the whole season not just a flurry at the start," he said.
"We are expecting our results to get better as we grow into the season and be consistent so that we arrive at the last rounds of each series in contention for titles."
Houghton arrives to the team after riding for the I-fly JK Yamaha team in 2017 where he competed in a number of the European rounds of the MXGP championship and also finished seventh in the MX1 Maxxis ACU British Motocross Championship.
"Ryan has had a really strong offseason, he is physically and mentally very well prepared for the season and we hope his hard work pays off," added Rob.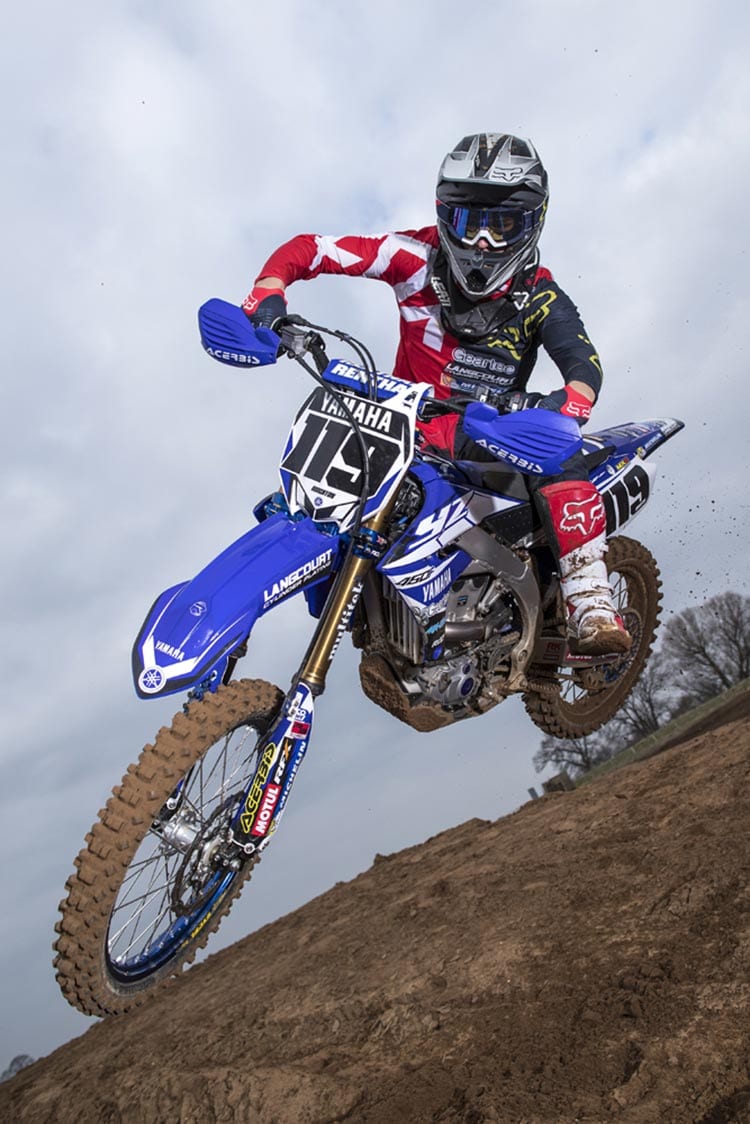 Houghton himself cut a positive figure at the team's recent official Photoshoot with Ray Archer at the FatCat Motoparc and said of the season ahead "This is the best prepared for a season I have ever been," Houghton revealed. "I did some fitness tests with Richard Mike Jones, and we found what we needed to work on, and that's been the focus.
[easy-tweet tweet="Ryan Houghton – 'I want two good starts…and be up the front battling for the win.'"]
"My first ride on the bike in November I had a crash and broke my collarbone which halted my riding but it turned out to be a blessing in disguise and meant I could go flat out on my fitness.
"Once I was ready to get back on the bike we went out to Spain for five weeks and I just span constant motos and felt really good."
Houghton had a positive start to the race season at the Hawkstone International where he came home with 10th overall in a world-class MX1 field, and he plans to continue where he left off this weekend at the British Masters opener. "I want two good starts, two solid motos, and be up the front battling for the win," he said. "We tested a new race bike last week with some new engine parts and that has been working really well and we have found a great suspension set up so we are quietly confident."
Although team-mate Whatley hasn't had the best pre-season after a practice off, he's cautiously looking forward to being at the start gate this weekend. "I'm kinda looking forward to it," he said. "we still have a lot of testing to do before it, but the weather could throw everyone's plans, but we have got to get on with it so it will be a good season opener for me."
Maxxis ACU British Motocross Championship
The following weekend Houghton will head to Cadders Hill in Norfolk and is just as keen to get to the gate at the much-anticipated Maxxis opener. "I am very excited about the Maxxis this year and after the winter we have had I am feeling confident," he said.
"My fitness is good and I know and I can keep the pace over 25-minute motos, so two decent starts on the day, top fives each round, and keep it consistent and we will be up there challenging."
The Whatley/Hooper partnership goes back a long way with Kristian's father Jeremy riding under Rob's awning back in the late 80s and he knows Kristian comes with a good pedigree having won the British Championship on a Yamaha in 2013.
[easy-tweet tweet="Kristian Whatley on his 2018 season – 'I want to be picking up race wins.'"]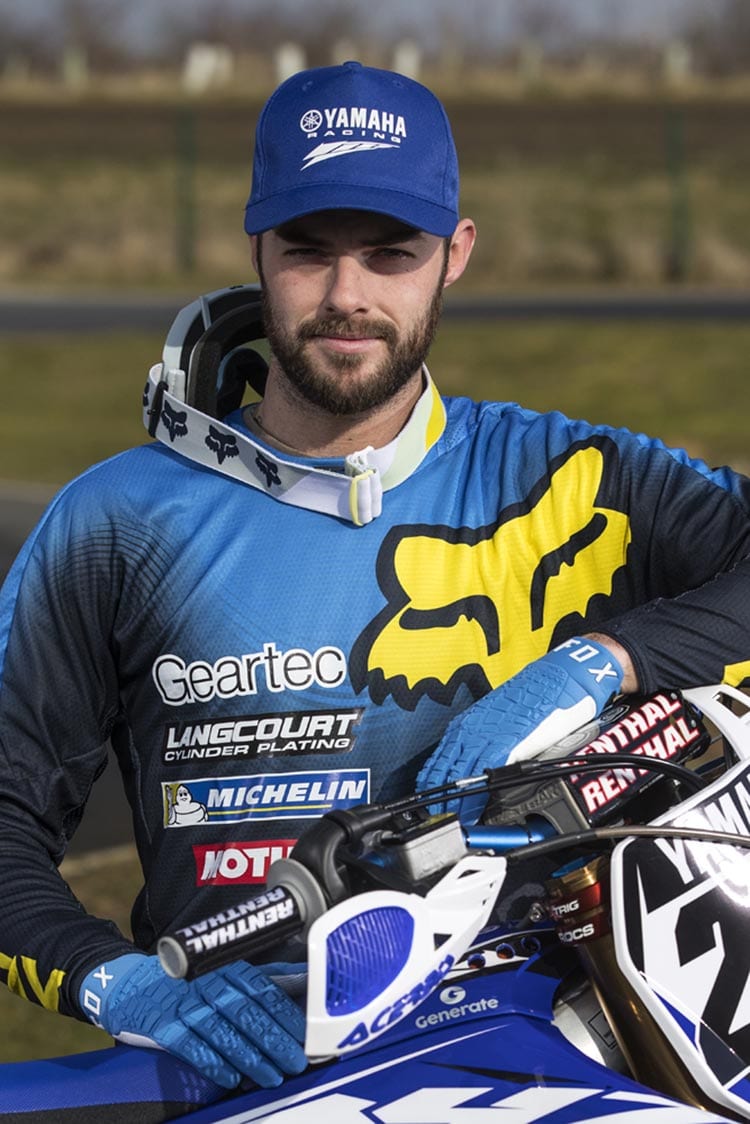 "Kristian's offseason has been a little more punctuated, having had a huge lack of racing over the last year and half to make up for," said Hooper. "We will see what the start of the season brings for him and we can work with him and make adjustments to suit as we go along. We know Kristian is a top class rider, and we know that when we get it right he will be at the front of the pack."
Whatley echoed Hooper's thoughts: "The winter has been a bit tough for me because of my injury, so riding has been a bit of a challenge. It's all coming together now though, the bike is coming along nicely, and the team are working together on this.
"I am not 100 per cent yet but I have started working with Russ Wells, and I am feeling fit and nimble, it's about building and building through the season, so my results will improve.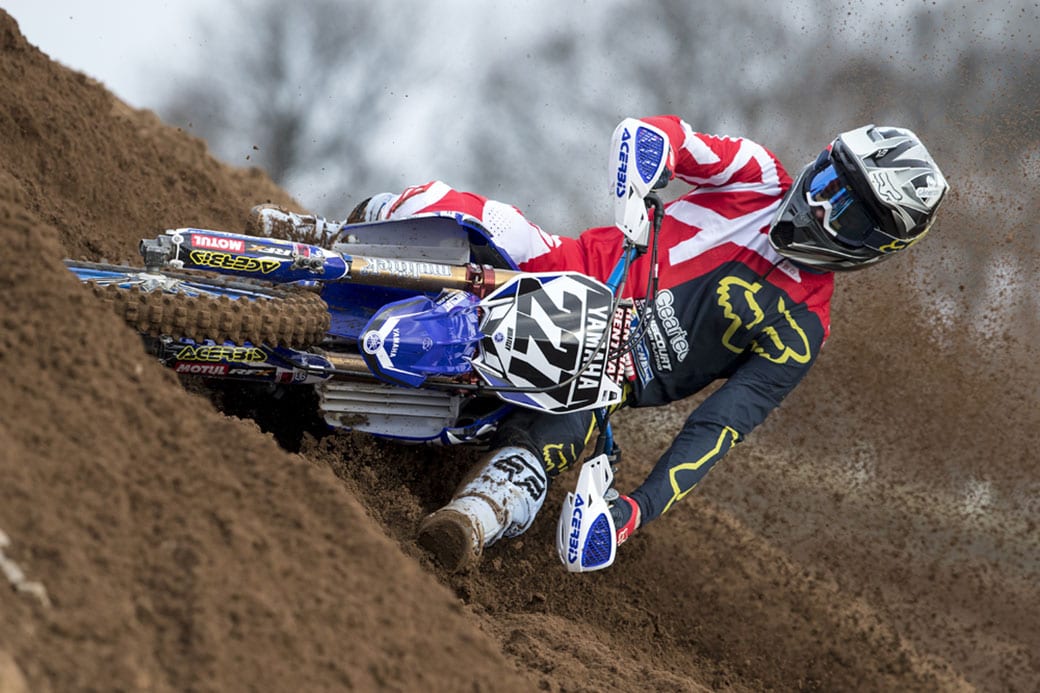 "The first rounds of the British, I would like to be in the top eight and then we can build from there. Top five I am capable of, but we have lots of testing to do. The bike is getting better and better. By the middle part of the season I want to be picking up race wins."
20-year-old Robbie Dowson has spent much of his winter racing and training over in California and did so with some great results under his belt too, having won two REM meeting's at Glen Helen before he returned to a freezing cold UK for the Hawkstone International.
"This is a breakthrough season for Robbie, and we are really hoping he can make that step up to be in the top eight of MX2 and we believe he can," said Hooper.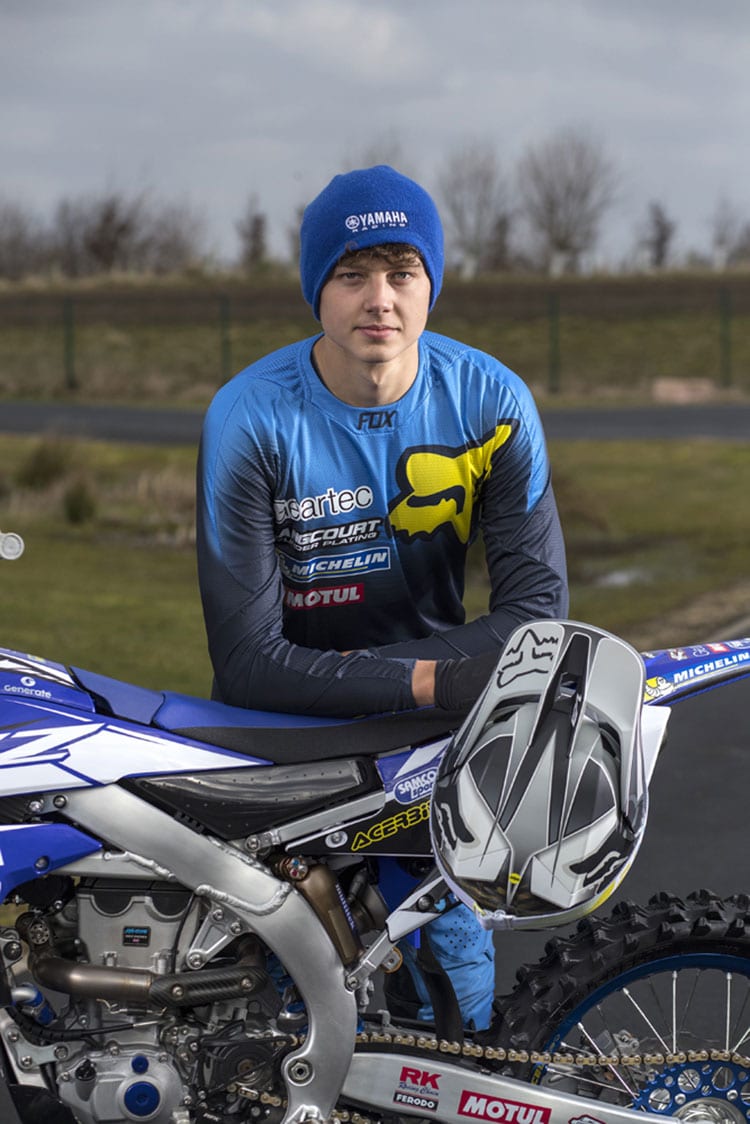 [easy-tweet tweet="Robbie Dowson – 'It was really good racing in America, Glen Helen is an unreal track.'"]
For Dowson, it was all about race experience during the winter months and it worked out well for him as he won two out of his three REM meetings at the famed Glenn Helen raceway in California in the Pro MX2 class. "It was really good racing in America, Glen Helen is an unreal track, and we are racing against some of the top riders from their Factory Honda team. Glen Helen gets real rough, so it was definitely good preparation and it was good to get real races under my belt in the winter where you have to battle it out with other racers."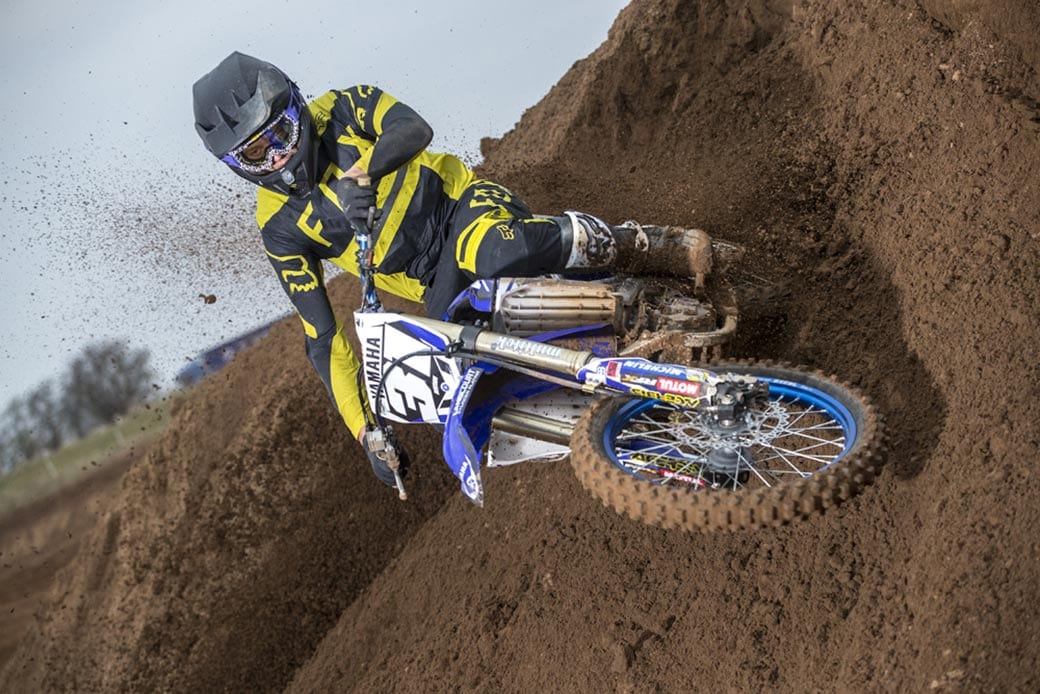 A first race clash at the Hawkstone International saw him have to pull out, but in his second moto he kept a strong pace to finish a very credible 15th in a class line up. Dowson returns to Hawkstone with the British Masters having to compete in the Pro class against MX1 riders on 450s. "I am going into this meeting as more of a warm-up ahead of the Maxxis opener. I am hoping to get some good starts and hang with the MX1 boys and get some good consistent results with no mistakes," he said.
Returning from injury Dowson has shown speed in the Maxxis before with an 11th overall at Canada Heights in the MX2 class. An operation in September on his shoulder sees him looking for an injury-free season after nursing the injury for the latter half of 2017. "I want to be consistently in the top 10 and pushing for top sixes. I will be disappointed if I am not there. If I can stay injury free it should all come together. I had a good meeting last week with the White Rose club at Sherwood and I had to come from the back in each race and got up to challenge the leader so I know my pace is there."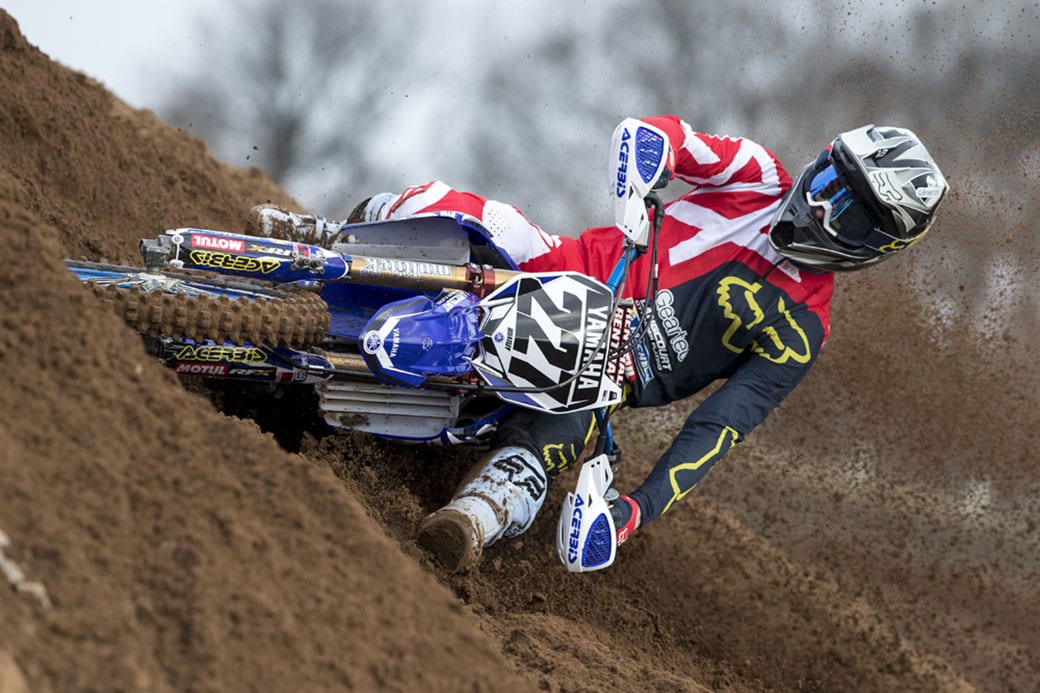 To follow the team and their progress throughout the season keep it locked to dirtbikerider.com and give them a follow on Facebook/Instagram under Rob Hooper Racing.
Share your thoughts with us below, on Facebook and Twitter or email the DBR Digital Editor andrew.hill@jpress.co.uk