REVO Husqvarna UK underlined its total dominance of the MX2 class in the UK on Sunday when – for the second consecutive time – Dylan Walsh and Alvin Ostlund went 1-2 in the Maxxis ACU British Motocross Championship.
Both riders were racing at the spectacular Foxhill circuit for the first time and both quickly got to grips with the former GP track set in a steep-sided valley near Swindon in the South West of the country.
The FC 250-mounted pair went into the seventh and penultimate round of the series sitting 1-2 in the standings with Dylan holding a 12-point lead over his Swedish team-mate.
Alvin took an early advantage with third in qualification – one place ahead of Dylan – but it was the Kiwi who led for the first half of race one. After being pushed back to second for a handful of laps he retook the lead in the closing stages and won by 0.875 from Alvin who moved into second with a vital last-lap pass.
The pair put on a motocross masterclass in race two and quickly distanced themselves from the chasing pack with Dylan leading every lap as Alvin stayed with him for the full 25-minute plus two lap duration.
At the flag the gap between the pair was just 0.332 with the third-placed rider crossing the line over 52 seconds further back.
With just one round to go at Landrake Moto Parc in Cornwall next month, Dylan leads Alvin by 18 points with the rider in third another 28 off the pace.
The team now takes a break from domestic duties to focus on the FIM Motocross World Championship starting with the MXGP of Italy at Imola this weekend.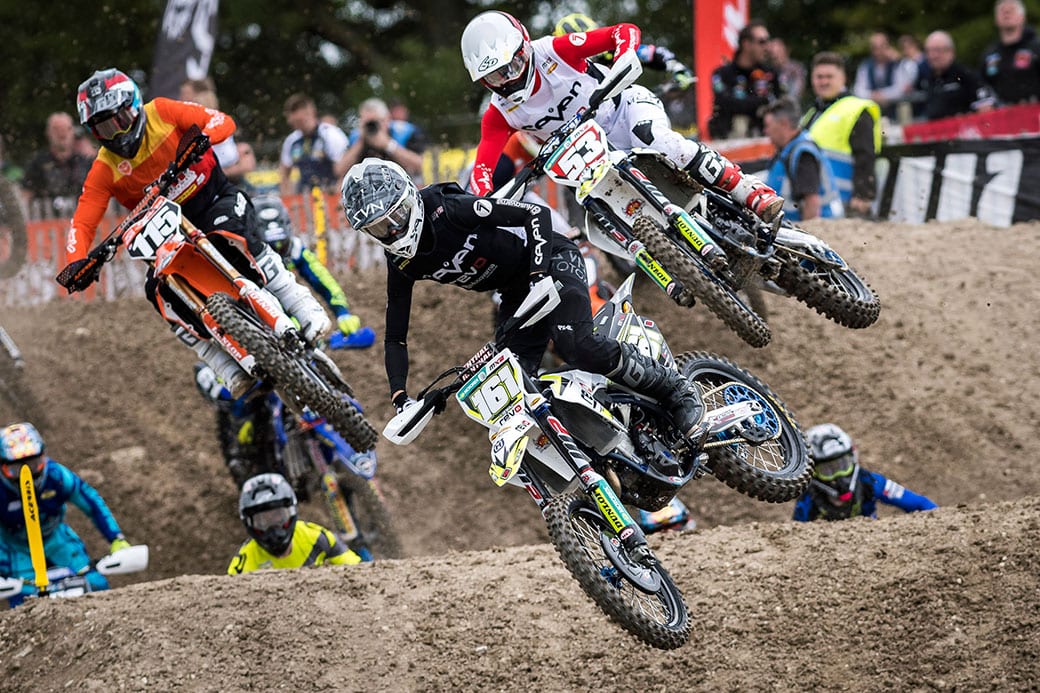 Team principal Mark Yates: "It's been a brilliant day and I'm really pleased. You can't get better than a 1-2 and to do it twice in a row is just fantastic.
"Alvin's trying so hard and I really felt for him. He's focussed on trying to beat Dylan and there was nothing between them today. They're both class acts.
"They rode exceptionally well and were lapping in the 1:13s and 1:14s, three seconds a lap quicker than anyone else and only a second-and-a-half slower than the top 450 riders which is amazing bearing in mind that neither had ridden at Foxhill before.
"We're now heading into the final round with Dylan leading Alvin by 18 points and Josh Gilbert by 46 so we're in a very strong position to take the title and even finish the season in first and second in the championship."
Dylan Walsh: "It's been a great day for me. I'm really happy to run 1-1 again. The track's very similar to the one at my house in New Zealand so I felt pretty at home there and really enjoyed it.
"I've got an 18-point lead heading into the final round and my plan will be to go 1-1 again. I've turned the season around in the second half which is awesome."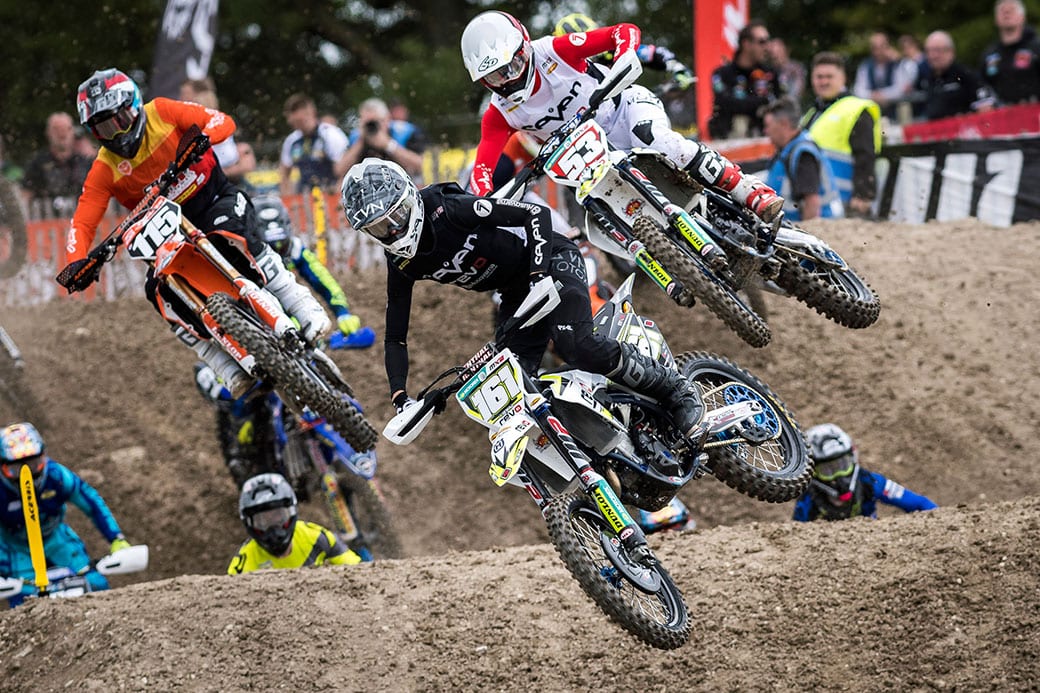 Alvin Ostlund: "I'm feeling good but I'm very disappointed that Dylan scored more points than me because it felt like I was the fastest rider today. It's hard to accept again finishing second in both races and I was less than one second behind both times. It's difficult to pass the guy!
"Dylan has a big lead but you never know what can happen. I just need to concentrate on doing my thing and work hard. It's not over yet."
[more-from heading="More British MX Championship" category="british-motocross-championship"]