REVO Husqvarna UK's Dylan Walsh and Alvin Ostlund dominated the MX2 class at round six of the Maxxis ACU British Motocross Championship supported by Pro Clean at Hawkstone Park on Sunday.
Heading into the iconic Shropshire circuit with a six-point championship lead, Dylan had a perfect day.
Taking pole position by almost a second, the Kiwi claimed both holeshots in the 25-minute plus two lap races and led every lap of both on his way to maximum points.
With the usually deep sand circuit not cutting up as much as expected, Alvin qualified in third and after completing the opening lap of race one in fifth quickly worked his way up to second and was putting pressure on his team-mate in the closing stages to finish just over a second adrift.
In race two he started second and chased Dylan for the full race distance, coming home just under three seconds behind as the pair gapped the field by over 45 seconds.
With two rounds to go Dylan now leads Alvin by 12 points with the third-placed rider a further 22 points behind.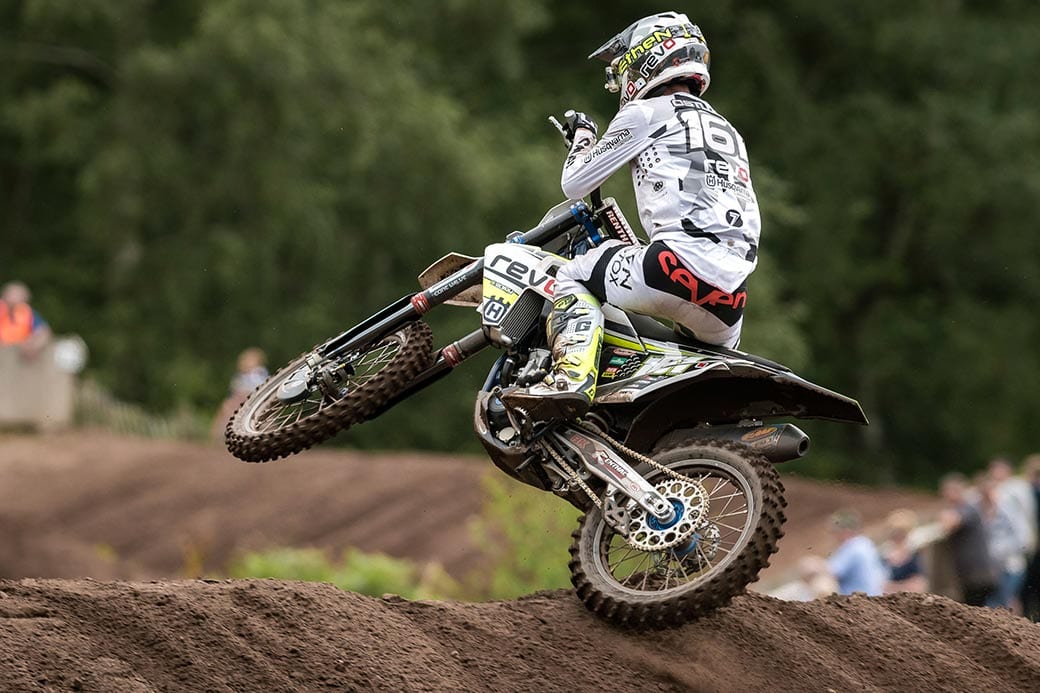 Crew chief Sam Yates: "I'm pretty pumped with that one! What can I say? We've had a three-week break from racing so we've spent a bit of time in the workshop playing with the motors and fine-tuning them a little more and made some small gains which we're happy about and we put them to the test today.
"Dylan was near enough a second clear in qualification which was great because for most of timed practice there was just a tenth-of-a-second between first and third and Alvin was third not too far behind.
"Dylan pulled the holeshot in race one and Alvin gated about fifth before coming through the pack really, really well.
"I think Dylan maybe relaxed a little bit too much and then realised that Alvin was right behind him and they came across the line with something like 1.1 seconds between them. They left the rest of the field which was nice to see.
"In race two they both got mega starts and were 1-2 for the whole race and finished well over 30 seconds ahead of the third-placed rider – it was great to see them both on a different level to everyone else and hopefully they can take that to the GPs and get some top-10 finishes."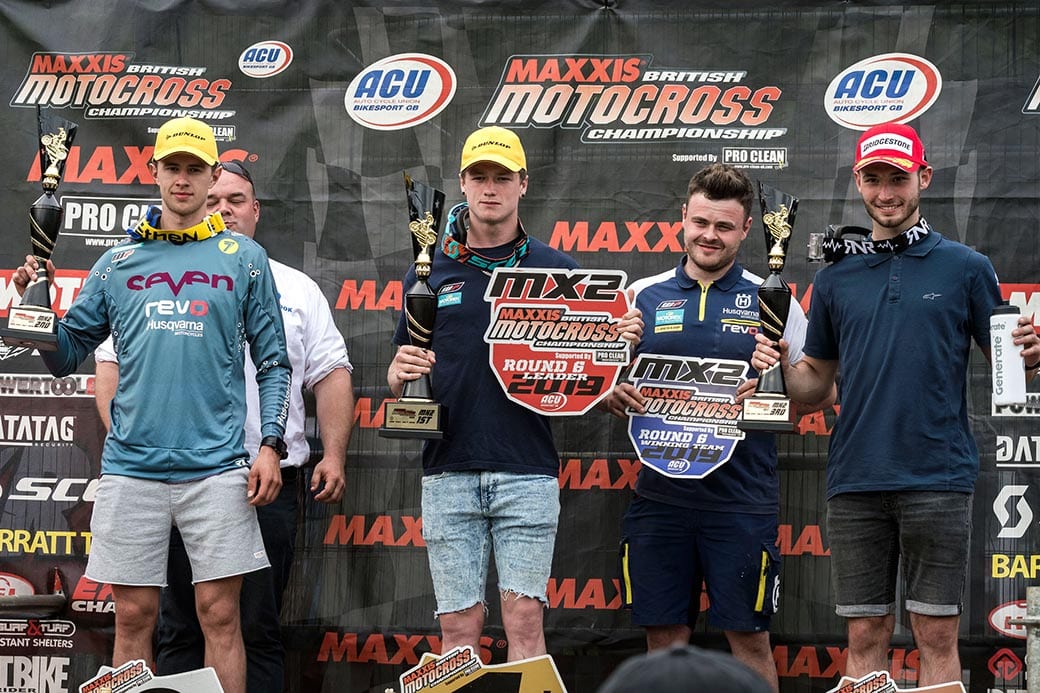 Dylan Walsh: "Today has been absolutely perfect. I qualified first and took two holeshots and two moto wins. I like it at Hawkstone but it was very fast today and a bit sketchy. There were sandy parts and hard parts but it suited me and I'm now leading by 12 points which is awesome.
"I'm looking forward to the final two rounds at Foxhill and Landrake – I'm more of a hard-pack rider so I can't wait! I'm really happy – it couldn't have gone better."
Alvin Ostlund: "I'm feeling very good although today has not been really good for me for the championship because Dylan has taken more points. We still have two more rounds to go so I can't give up.
"We had a really good fight and it was very close in both races. The gap is only 12 points and anything can happen. I will keep fighting."
[more-from heading="More British MX Championship" category="british-motocross-championship"]