Following strong results for Phoenix Tools Apico Kawasaki last weekend, both Carlton Husband and Gert Krestinov were looking to make a strong start to the Maxxis ACU British Motocross Championship in tough conditions.
A whole mix of different weather storms battered the sand circuit during the day leaving the racing surface very wet and challenging.
The morning qualifying sessions saw Krestinov finish 12th fastest after struggling to get a clear lap in the deep conditions. For Husband it was to be a hard session to complete, after arriving with his shoulder still not healed, the deep sand made things tough and saw him finish 23rd fastest.
Unfortunately for Husband, his day was to be short as he retired from the opening race after just two laps due to his shoulder not being strong enough and would take no further part in the day.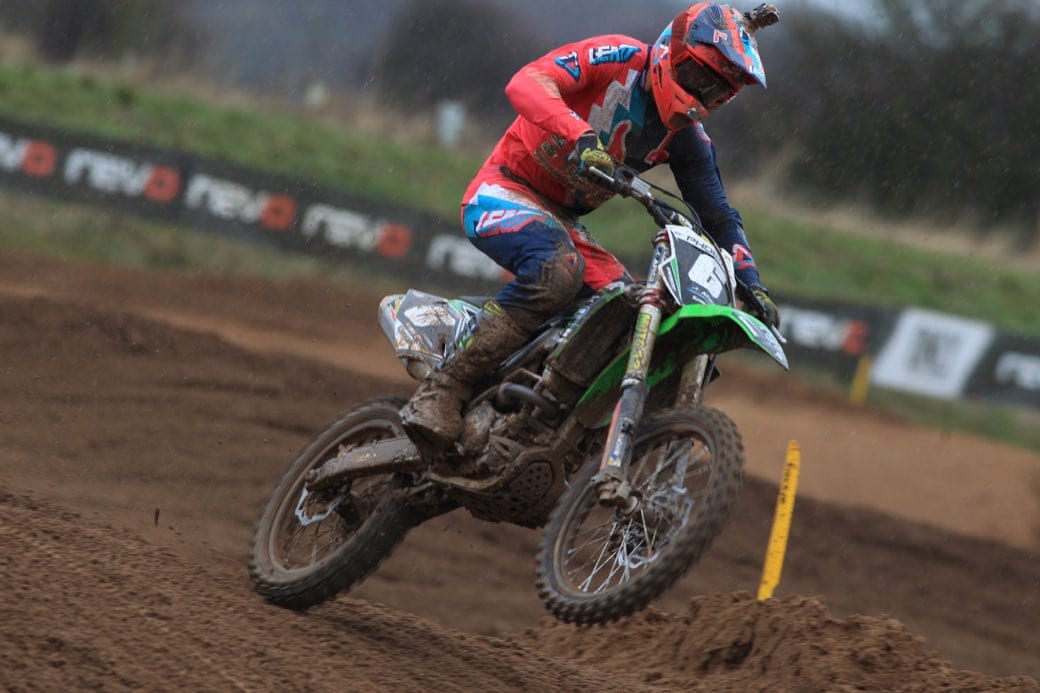 In the MX1 class, Krestinov recovered from a second turn crash in the opening moto to move up to 11th place when his bike stopped on the final lap but was still credited with 11th place. The second moto saw a better start for Krestinov as he moved into the top 15 on the opening lap and was soon pushing for a top result and charged forward to take seventh place at the flag. The two results gave Krestinov seventh overall and in the championship.
Carlton Husband: "So today never went to plan for me. The track was brutal, and I just could not hold onto the bike with my shoulder been damaged. We have a few weeks off now, so I am going to get sorted and come out swinging at the next round."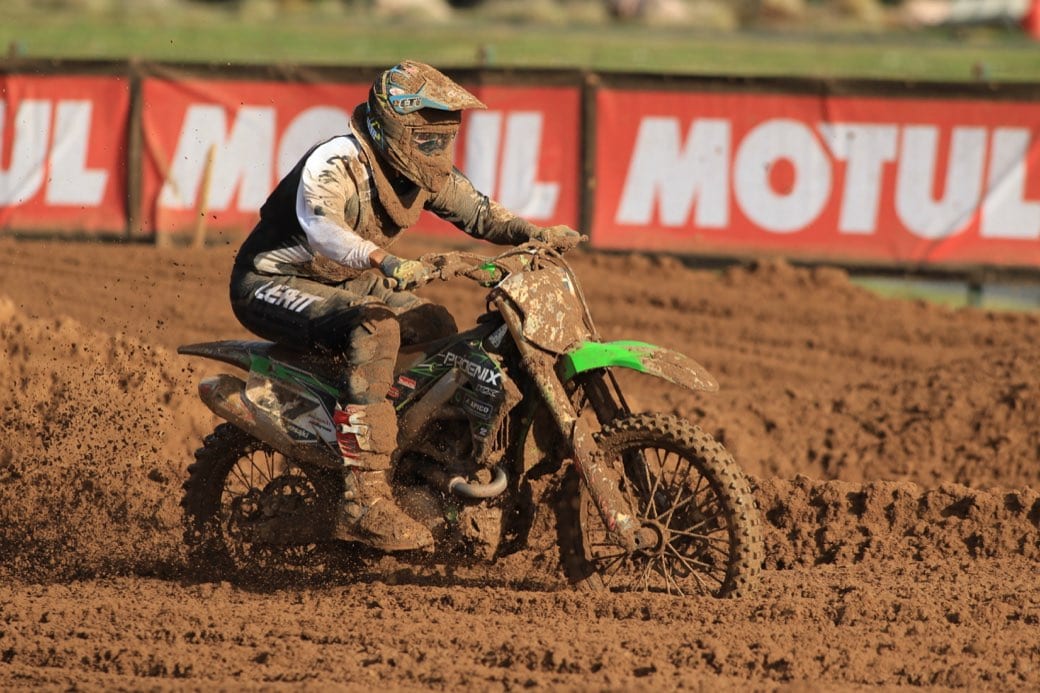 Gert Krestinov: "Not the greatest start to the season, but definitely better than last year's first round. I'm glad I managed to get points in both races as the conditions were really tough for the bikes. First race I was in a second turn pile up, so I had to come from behind, ended up in 11th. Second race my start was better but not good enough for a Top 3. My riding got better towards the end as I rode my spare bike and some settings were not 100%. I'm sure I will do better in the coming rounds."
Team owner Barry Moore: "A tough day in extreme conditions, Gert rode two consistent races for seventh overall but team-mate Carlton Husband had to sit out the races due to his shoulder injury. We will be in a better place in four weeks for round two at Lyng."
[more-from heading="More British Motocross" category="british-motocross-championship"]