This weekend's Revo MXGB Championship saw the Phoenix Tools Apico Kawasaki team head to Lyng and followed on from a positive season opener at Culham with MXY2 rider Sam Atkinson claiming a podium finish.
Atkinson made a good start in the top five and quickly pushed forward to take the race win in the first moto of the weekend, and went for a repeat in the second MXY2 race but unfortunately made a mistake dropping himself back to second for a one-two scorecard.
"It's been a really good weekend, I managed to get pole in qualifying on the final lap by 0.2 of a second," said Atkinson. "In the first race, I got an ok start and was in sixth as I pushed forward and managed to avoid the crashes ahead to take the lead and the race win.
"Then in race two I got a good start and moved into second when Alfie made a mistake in the lead and I closed up on him but then I made a mistake and ended up with second for first overall on the day so I'm happy."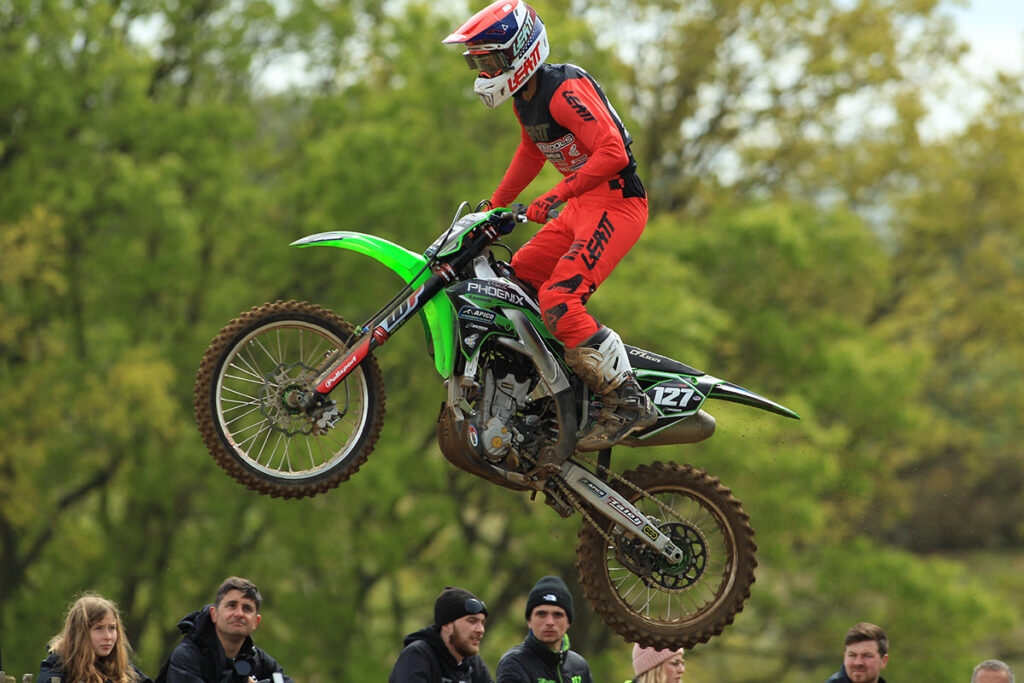 In the MX2 class, Carlton Husband had a mixed bag of results this weekend at the tricky Lyng circuit, struggling with some mistakes throughout the day.
"It's not been a great day for me today. My starts in both races were really bad and it's not good enough on a track like Lyng where it is hard to pass," he said.
"In the first race, I was involved in a big pile up and came from last to nineteenth and then in the second race I was right at the back on the start and came back to fourteenth, but overall, I struggled with passing all day due to the positions I put myself in from having bad starts."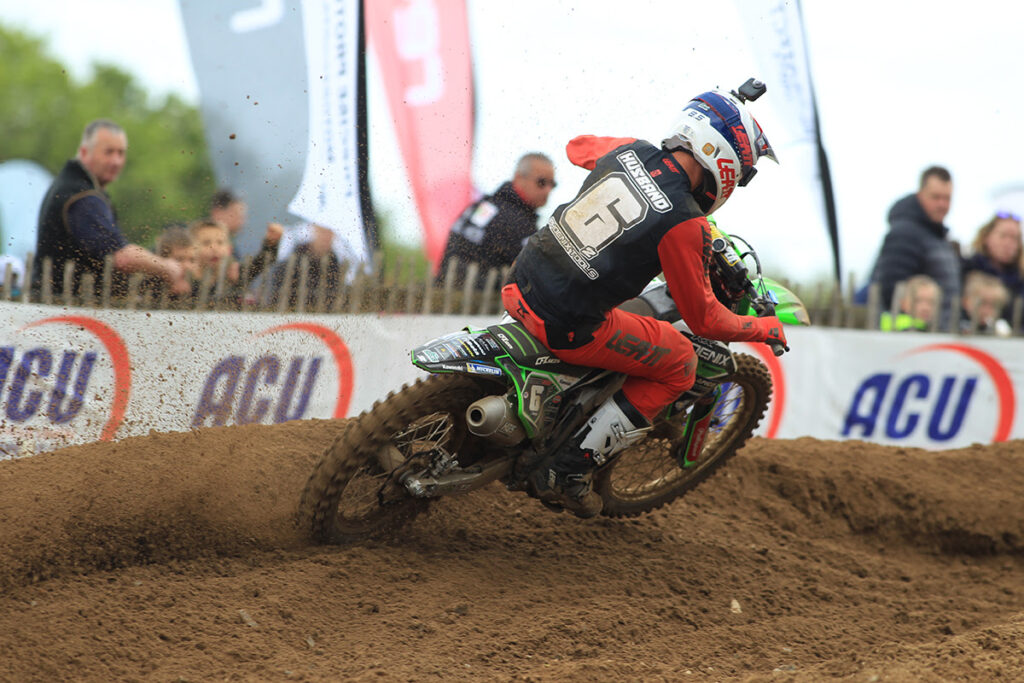 In the MX1 Class, Jason Meara had some good consistent results considering the injury problems and after loosing his goggles mid race.
My weekend was ok, I'm satisfied for now as on Wednesday I didn't think I would race with my shoulder injury," Explained Meara. "Race one was good as I was in the mix then I lost my goggles with about eight minutes to go so I could not push on.
"In race two I had a terrible start and got badly held up as it was hard to pass but I still managed to take two point scoring rides away whilst carrying an injury so that is a positive result for the weekend."