Dylan Walsh and the new Revo Seven Kawasaki team came away from Culham's MXGB season opener third in the championship chase.
Walsh claimed a podium finish after losing a tie-break for second overall with a two-three race card. The previous Championship winner showcased the hard work he has put into his pre-season Spanish training, with two storming jumps out the gate in both motos at the tricky Oxfordshire circuit.
"It's not too bad a result. The track was very difficult. Half of it was soft and half of it was hard and it was really technical," said the Kiwi.
"We made a few wrong choices with the bike set up but we're still learning the bike and things like that can happen at the first race of the season and we've learned some lessons for the next round which is good."
"I feel like my riding was a little bit better than my result but overall it's a good start and there are lots of positives. I'm really enjoying the Kawasaki and we're going to continue working hard, I think the plan is to head out to Belgium for more training and keep learning."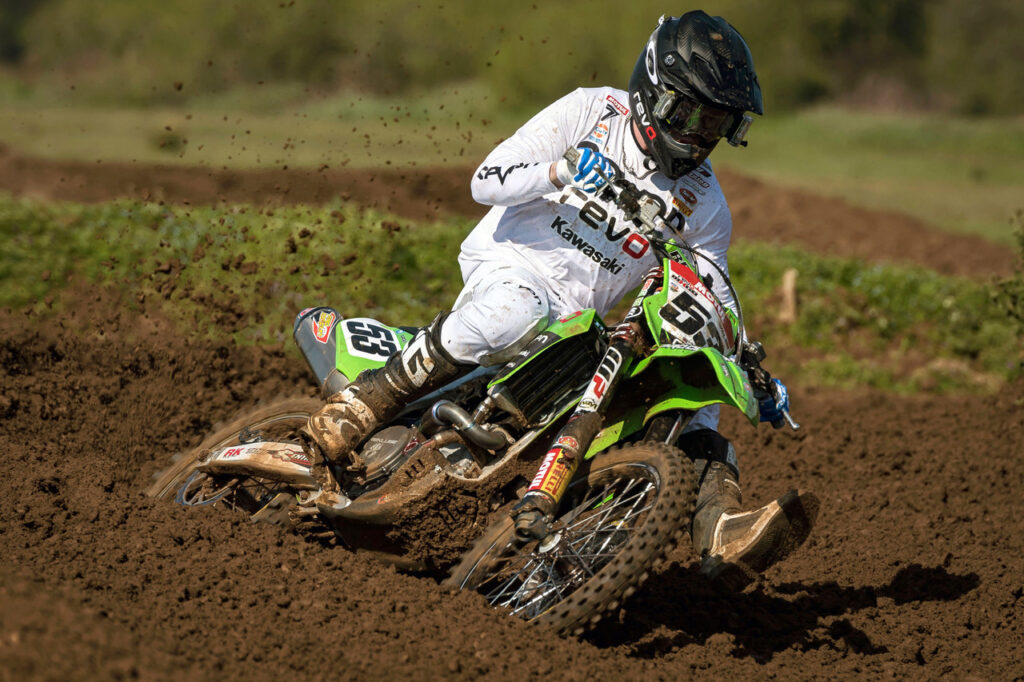 PC – Nuno Laranjeira