With the 2021 season now kicking into action, the SJP Moto KTM's 85cc pairing Reece Jones and Billy Askew have been in great form competing in the opening rounds of the Bridgestone Masters at Hawkstone Park and the Revo ACU British Motocross Championship fuelled by Gulf Race Fuels at Culham.
The opening round of the Bridgestone Masters saw both Reece and Billy competing in the Small and Big wheel classes respectively.
In the small wheel class, Reece was in dominant form and took four race wins out of four, and left the event with the Red Plate. Reece now leads the championship by 10 points going into the next rounds.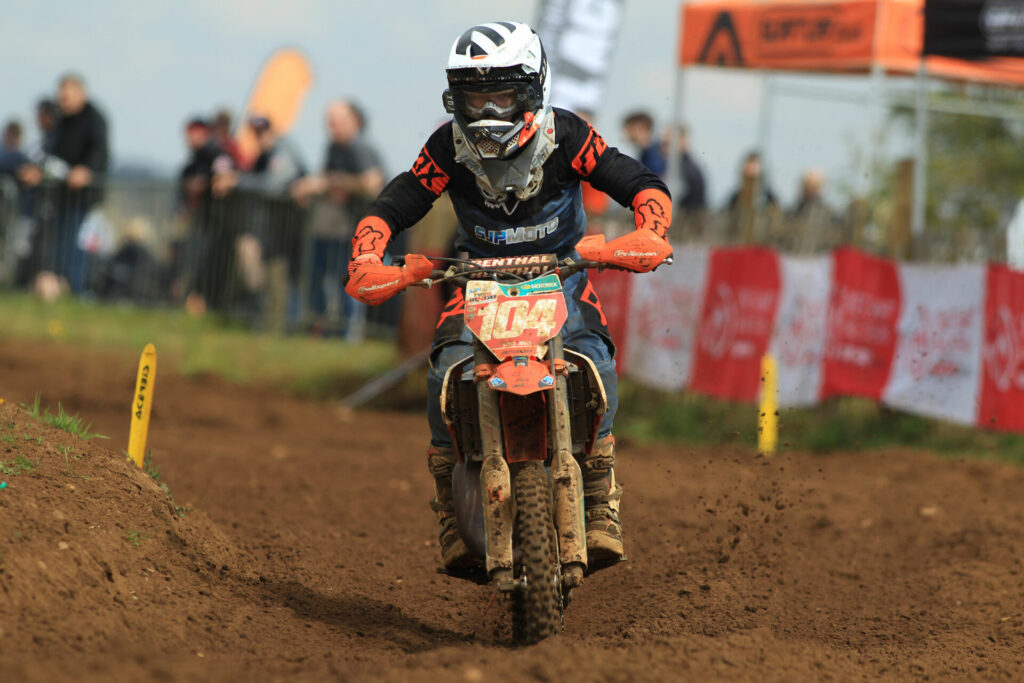 Competing in the Big Wheel class Billy didn't want to be outdone by his younger teammate and went out and dominated the class. Billy was in fine form and took all four race wins to claim the championship lead by 10 points.
This weekend both riders were back in action at the opening round of the Revo ACU British Motocross Championship fuelled by Gulf Race Fuels at Culham.
In the Small wheel class, Reece Jones was once again in strong form and produced four solid results across the weekend which saw him finish 2nd, 3rd and take the race win in the final moto on Saturday before taking a second on Sunday to claim the overall victory and championship lead by 13 points.
In the Big Wheel class, Billy struggled in the opening race after crashing while chasing the race leader and challenging for the lead and regrouped to finish in 11th place. Billy was able to recover well over the remaining three races to claim 5th and two 4th places to finish 5th overall. Billy is just 16 points off the championship lead going into the next round.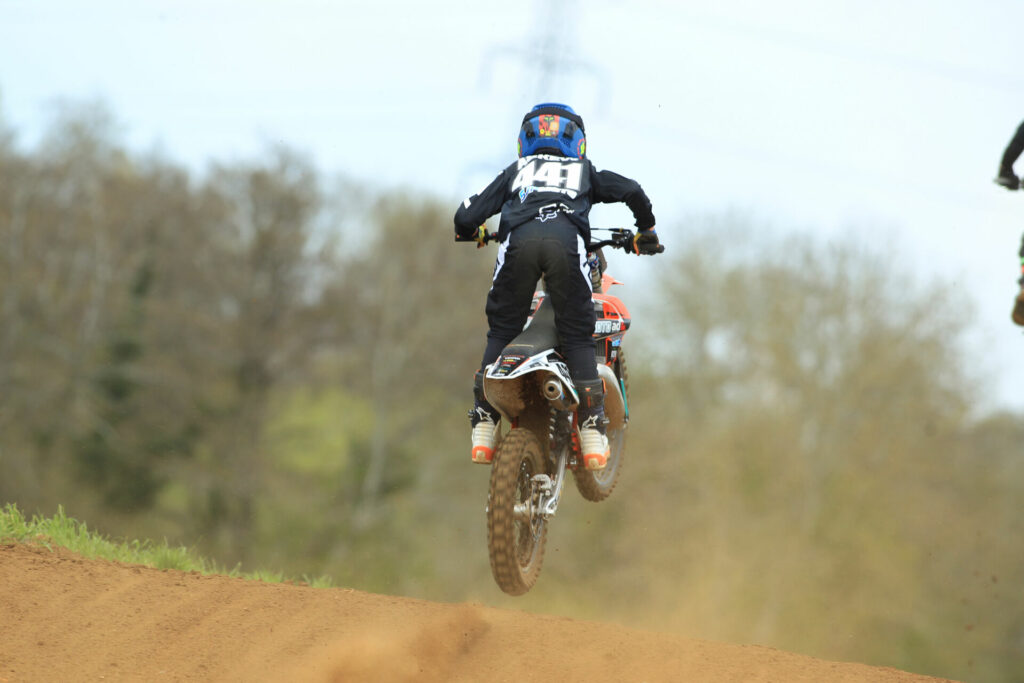 Leighton Haigh – Team Manager
Over the past two events both Reece and Billy have been in great form. Reece has shown that he is a true title contender in any championship that he attends and is leading both championships. Billy had a great day at the Masters leads that championship and in the Revo British Championship, although he had a heavy crash in the opening moto, he is still just a few points off the championship lead. Meanwhile, both Charlie Heyman and Jayden Haigh are busy preparing for the opening round of the MX Nationals later in the month.