The Rob Hooper Racing Yamaha team took to Oxfordshire and Culham on Sunday for the opening round of the 2021 Revo MXGB Championship.
With a positive offseason, the young team were keen to showcase their talent against some of the fastest riders from the UK and overseas. A tough qualifying session saw Lewis Hall finish 19th with Sam Nunn 24th, with the potential speed to improve on these positions come race time.

As the gate dropped on the eagerly anticipated first moto, both riders were buried towards the back end of the pack as they navigated the first few bends, but before long, Lewis was heading into the realms of the top 10 and Sam the top twenty with some great passing moves from them both. The fightback would be short-lived due to the race being red-flagged and the race rerun from the gate.

In similar circumstances in the restart, both riders began the moto outside the top twenty. Lewis proceeded to pass the riders in front of him at a canter working his way right up to eighth with lap times on par with the front runners. While going for a pass on Carlton Husband for seventh, Lewis clipped the bank, going over the handlebars; he picked the bike up in 17th position and got going again to finish the moto in 13th.

Sam was also right in the mix and came through the pack to finish 16th but only nine seconds away from the rider in tenth.

On the first lap of the second race, Nunn would suffer a big fall whilst taking avoiding action on a rider ahead, and with a bent bike and a battered body, he would have to pull out of the race for a DNF.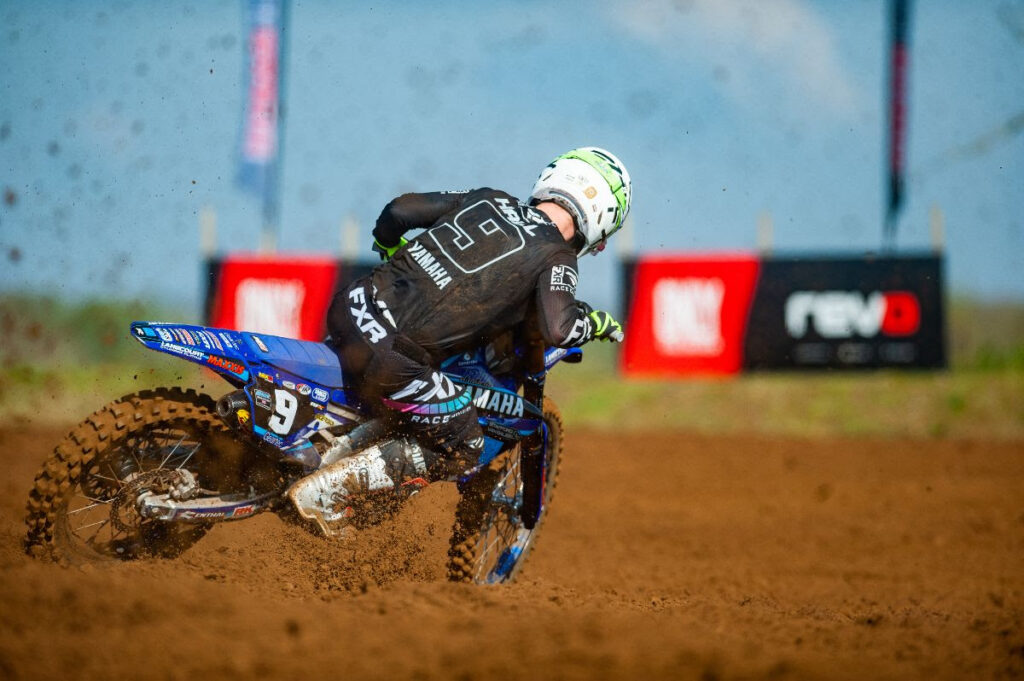 Lewis was again on the attack in moto two, running in twelfth but with the speed to move into the top ten. A slip off saw him tweak his lung, which meant he had to grit his teeth and ride it out, finishing outside of the points in 23rd.

Talking about the weekend, team manager Rob Hooper said, "There were positive signs, but it was disappointing in terms of the results and points on the board. We have just got to address a few things with the bike ahead of the Bridgestone British Masters at Foxhills. The lads have the speed; we just need to put it all together, and I know the results will come."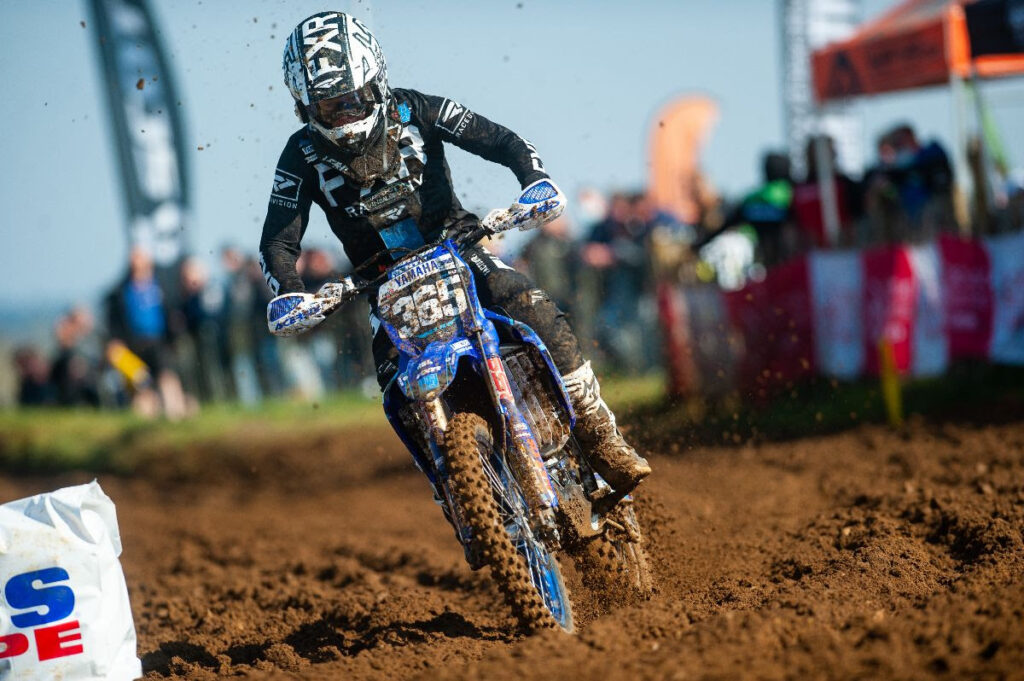 Hall said of his day, "The first round of the British championship is done and dusted; I showed a lot of speed in both races, but a crash in race one and tweaked lung in race 2 hampered the overall, but I'm pleased with the direction we're heading in, and we're just gonna keep building."

"Happy to get the first round of the British championship out of the way," said Nunn. "It, unfortunately, ended early after a crash in the last race, which caused me to retire, but there are lots of positives to take away, and I can't wait for the next race to show what I've got."

The team now look ahead to the second round of the Bridgestone British Masters, which takes place at Foxhill near Swindon on the 16th of May.

Images by Elliot Spencer