The new Revo Seven Kawasaki team made its competitive debut at the opening round of the 2021 Revo MXGB at a tough and testing Culham MX Park on Sunday. 
It proved to be a day of decidedly mixed fortunes for the team's MX1 pairing of Dylan Walsh and James Dunn. Walsh claimed a podium finish after losing a tie-break for second overall with a 2-3 race card but Dunn's day ended early when a qualification crash put him out.
"I think I managed about two corners. I've been checked out in hospital and luckily everything's okay, I banged my head and have a sore leg but after a bit of rest I should be fine," explained Dunn.
"It was just one of those freak things that caught me out. I wasn't even going that fast. It all happened pretty quickly and the next thing I knew I was laying on the floor. I felt my preparation had been solid and I was feeling good and looking forward to getting out there."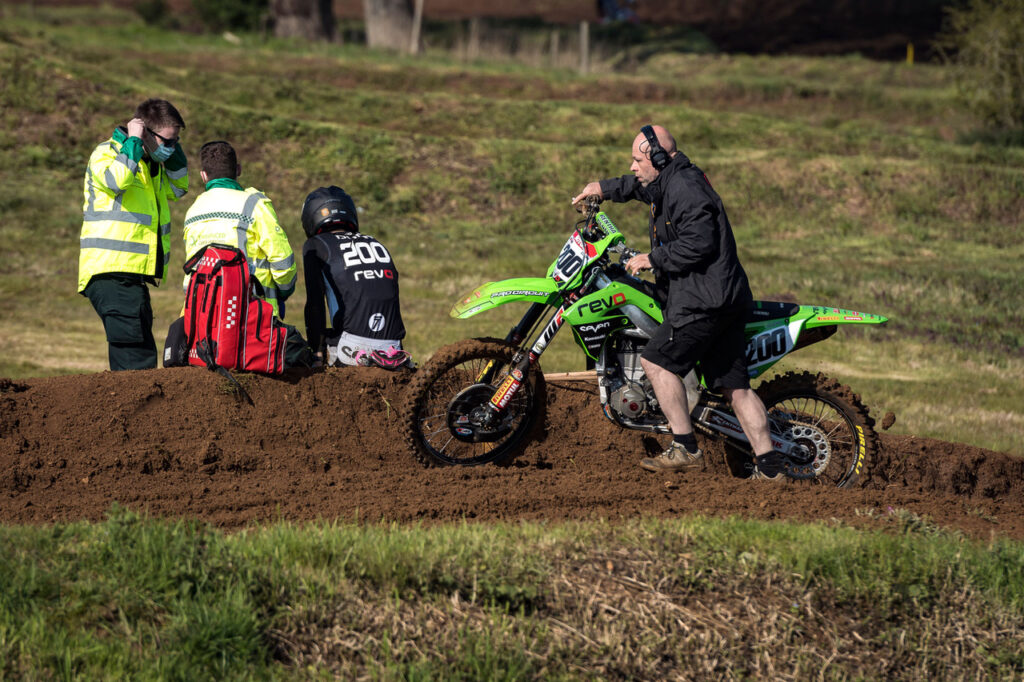 Mark Yates, the Revo Kawasaki Team owner added: "James has had a great pre-season with no issues whatsoever. He really got his speed up and was riding real strong, and it was so unfortunate that he had a small crash on the out-lap of qualifying that put him in hospital. Luckily, nothing's broken and he's had a CT scan and everything's all right, we've just got to see when he's going to be fit enough to ride again."