Round three of the DBR-backed Revo MXGB Championship drops at Canada Heights, Kent this weekend with Tommy Searle out to extend his championship lead over Dylan Walsh.
However, as the Honda man withdrew from MX Nationals with a virus and Revo Kawasaki's flying Kiwi suffering a whopping crash, Adam Sterry and Harri Kullas could take advantage.
Track information
The course at Swanley acquired its name during the 1914-18 War when a large contingent of Canadian troops were camped there on the high ground. It has, however been in regular use for off-road motorcycle sports for many years, and by the Sidcup and District Motor-cycle Club since 1938.
Over the years, the circuit has hosted many events, from Club level to International status. It drew large crowds and national television coverage with the BBC "Grandstand Trophy" events during the 1960s. Despite its popularity and regular use by riders and spectators alike, it still remained just a rough piece of land for motorcycling until 1985, when the Sidcup Club bought it with the aid of a Sports Council grant and sponsorship from companies and individuals.
Once purchased, the Club members set about transforming the whole area including development of access roads and clearing for spectator viewing and parking. During recent years, the land has been dramatically improved, but never at the expense of the beautiful countryside and wildlife. The land has been properly managed, with many new trees planted as the Club continues to develop the 'South's Most Spectacular Circuit'.
How to get there
Situated in Button Street, Swanley, Kent, BR8 8DX which is off the A20 be-tween Farningham and Swanley. Leave the M20 or M25 at the Swanley Inter-change (Junction 3 M25) following the brown Brands Hatch chequered flag signs.
On the roundabout underneath the motorway pick up the RAC/AA/Club signs to the meeting. Take the Farningham / Brands Hatch exit from the round-about. Go straight over the roundabout by the council yard and take the first left (Button Street).
The track is approximately a mile down the lane on the right hand side before the motorway tunnel. Camping is permitted. Drinking water is available at most meetings. A bar is only available at major meetings.
Sunday race schedule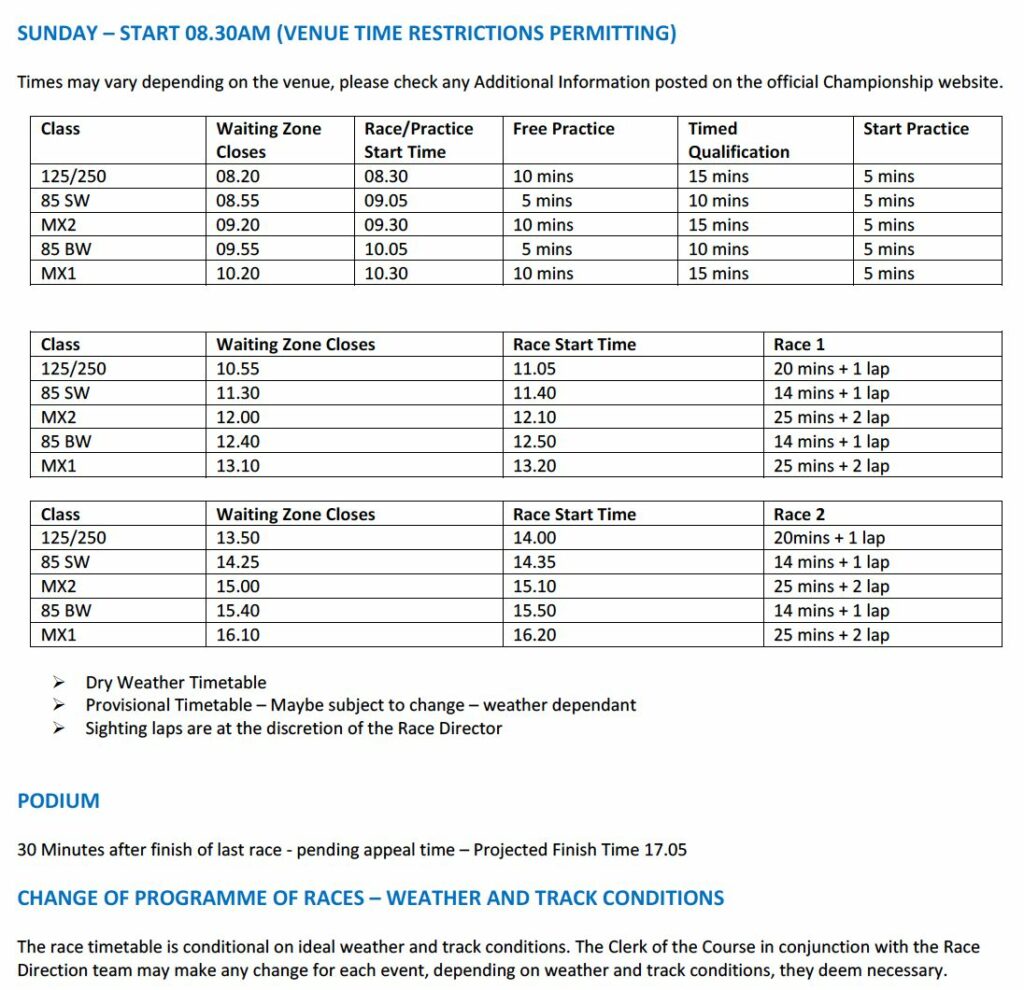 Click here for live stream details