Troy Lee Designs ASA GasGas MX2 rider Steven 'Scuba' Clarke bagged himself some great championship points this weekend for round three of the Revo MXGB Championship, claiming fifth overall on the day.
"It was another decent day, It was probably my best qualifying I've had in years to be fair," said Clarke.
"I was P7, which I know doesn't sound too spectacular but I really struggle with qualifying a lot as I like to be smooth instead of letting it all hang out for one lap. So I was seventh to the gate for race one.
"I had a pretty good start in the first moto in was top five in the first turn, and I had a pretty steady first lap but three quarters of the way round I tucked the front going down towards the pond section so that dropped me back to sixteenth. Which on that track its very one lined and if you went off the race line it was pretty deep, so it was really hard to make passes."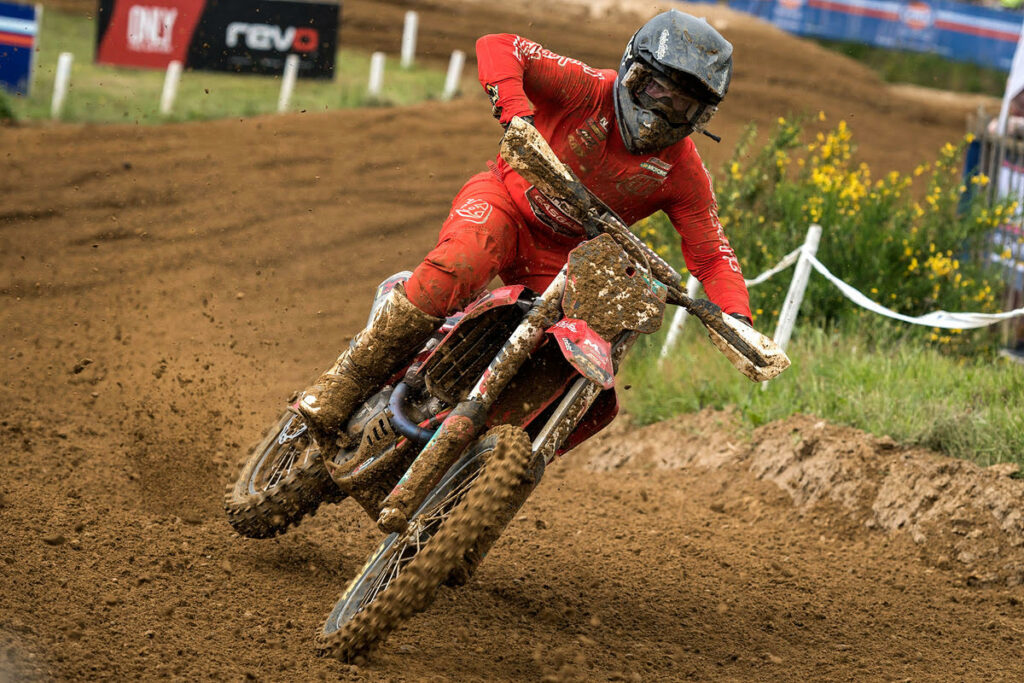 "I came up behind Ando, and the wily old veteran didn't make it easy for me every time I tried to go down the inside he just shut the door on me, he didn't leave me anywhere to pass so I just got stuck on his pace and finished that race in ninth
"Moto two I had so much more to give as I had the second fastest time in the first race just behind Wilson Todd, So I knew my pace was there and my fitness was there, I just needed to keep it on two wheels! I had a really good start in the second race and I was in second just behind John Adamson, so I just sat behind him for a couple of laps trying to figure out where I could make my move."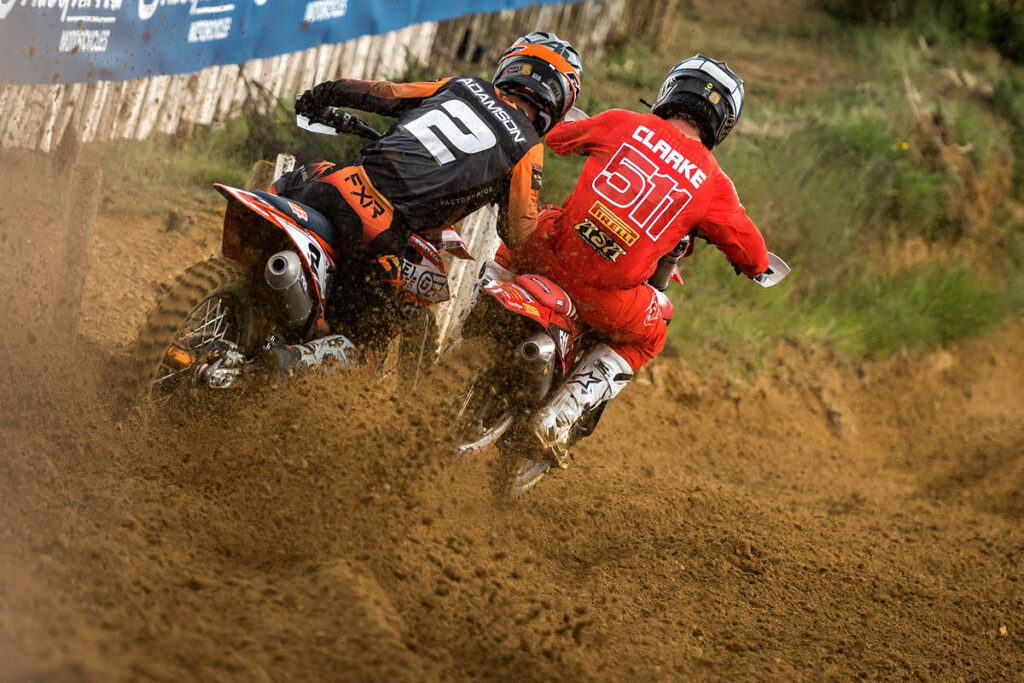 "I immediately knew I was stronger than him, because I would sit back out of the roost a little bit and I could push back up towards him in a couple of turns. I think John was having a bit of a rough day as his speed was much faster at Culham. I put a good move on him on the inside turn just as you come up the start section and into the lead, and pretty much rode my own race.
"Conrad Mewse came past me around half way in, and one lap later he crashed, which gave me the lead back to me so I could ride at a steady pace to maintain first place. I was five seconds up on everybody at one point and then with two laps to go Conrad came completely out of nowhere and made the move on me, I wasn't expecting it as the last lap my board said I had a good lead so I didn't know he was that close to me.
"So once I realised it was him jumping past me It was a bit too late to drop the hammer because I wasn't ready for it, again Conrad was on another level though at the end of that second race, he made a sick pass and blew my doors off! So I settled for a second and I've made some good progress to second place in the championship now points wise, so going into Foxhills it's my favourite track so i'll be aiming for some wins."