ADR Racing's Ashton Dickinson not only took his first pro Revo MXGB overall win this weekend at round three at Canada Heights, but is also preparing and fired up for the MXGP season ahead.
Being a privateer and competing against the bigger teams in the paddock, Dickinson has been grinding away so far this season and his results have been showing his hard work and determination is really paying off. Speaking to DBR post-race, he explained how he felt claiming his first pro overall MX2 win.
"It was a good day, I think qualifying went alright. I ended up getting a tow on the last lap which gave me an extra half a second, so I ended up with P8. It's not too bad, I managed to get myself a decent gate pick with that," said Ashton.
"Going into moto one it was really really hot, that played a part in people getting tired so easily, but I got out the gate really well, and going into the first turn everyone was barging each other out the way, I was in third at this point and managed to stay there for most of the moto, I saw Ike Carter and Wilson Todd ahead and they kind of checked out a bit, I didn't really panic I kept my cool and continued to hit my lines and my marks so I didn't use too much energy.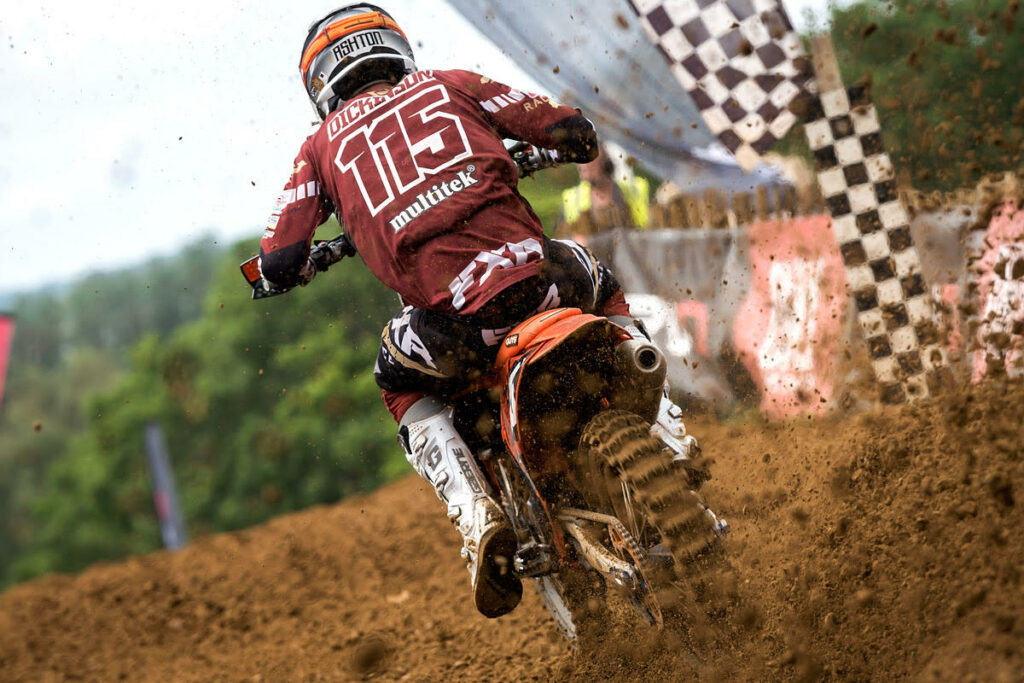 "I came round as Wilson was on the floor which moved me up to P2, then I had Ike to contend with, which he made a little mistake in the rollers so I managed to pass him and lead for the last two laps. Todd was on my arse for those last few laps hounding me, but I managed to fend him off for the checkers and take the win so I was really happy with that.
"Moto two I made a little mistake on the start and was fourth, and literally just stayed in fourth for the rest of the race. I had a really good battle with Jamie Carpenter, he was hounding me the whole race until he crashed, so I had a bit of breathing room then for the next few laps."
"P1 on the day, top step of the podium for me this weekend so we were all very happy, a good day for ADR Racing. Its my first Pro overall in the British Championship so it's a nice feeling, its something you want to keep happening. Im going to keep working and training hard, so hopefully i'll be up there more often, and giving it to the big teams, but I was ecstatic with the win and I want to keep it going."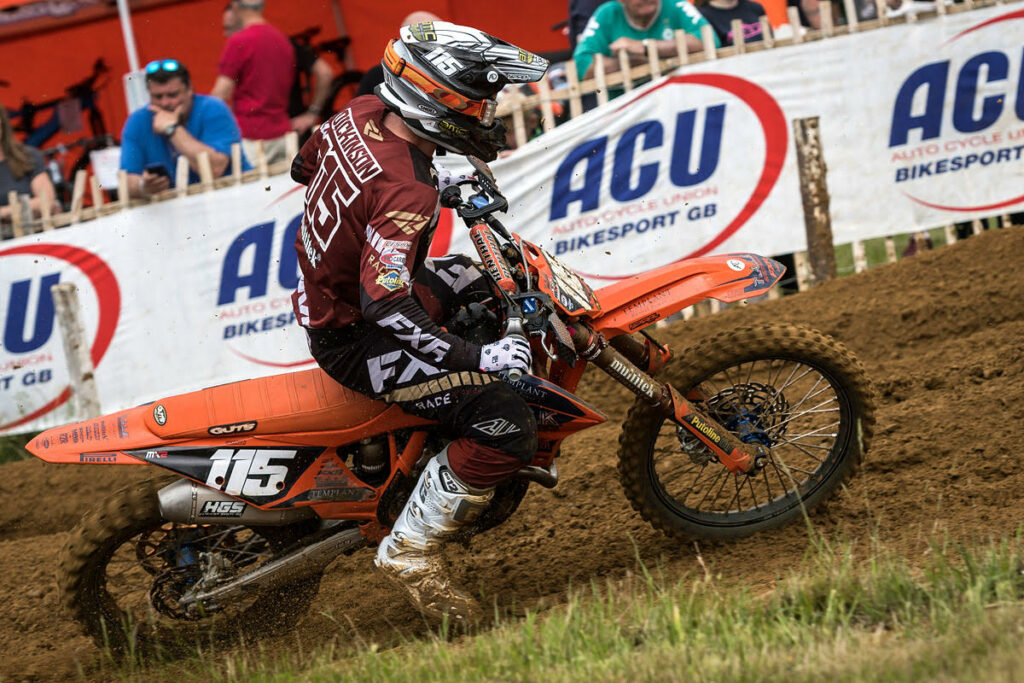 Speaking about the up and coming MXGP season starting, Dickinson said: "Coming into MXGP season, I want to keep my training up and I'm working hard and I want to keep up the intensity, and come out on a weekend firing and give people something to talk about, it will be good to see at matterley how everyone's fitness is and how they has been preparing, hopefully we will be cracking those top tens and it will be good have some fans at the big races again."