SJP Moto KTM riders Billy Askew and Jayden Haigh made the trip to the Revo ACU British Motocross Championship fuelled by Gulf Race Fuels at the sandy Blaxhall Circuit.
In the morning qualifying session Billy Askew was second fastest in the Big Wheel 85cc class, while Jayden Haigh was eleventh fastest in the Youth class and fourth fastest of the 125cc riders. Both results gave the riders a start gate pick for the races later in the day.
In the first Big Wheel 85cc race Billy started well in second place and was riding really strong at the start of the race and kept challenging the race leader all the way to the finish line, missing out on the victory by just over a second.
Billy was keen to get the job done in race two to claim the overall. With the rain coming down Billy made sure he got the holeshot and rode a solid race from start to finish to take the victory and overall, on the day and close the gap down at the top of the championship standing with two rounds left.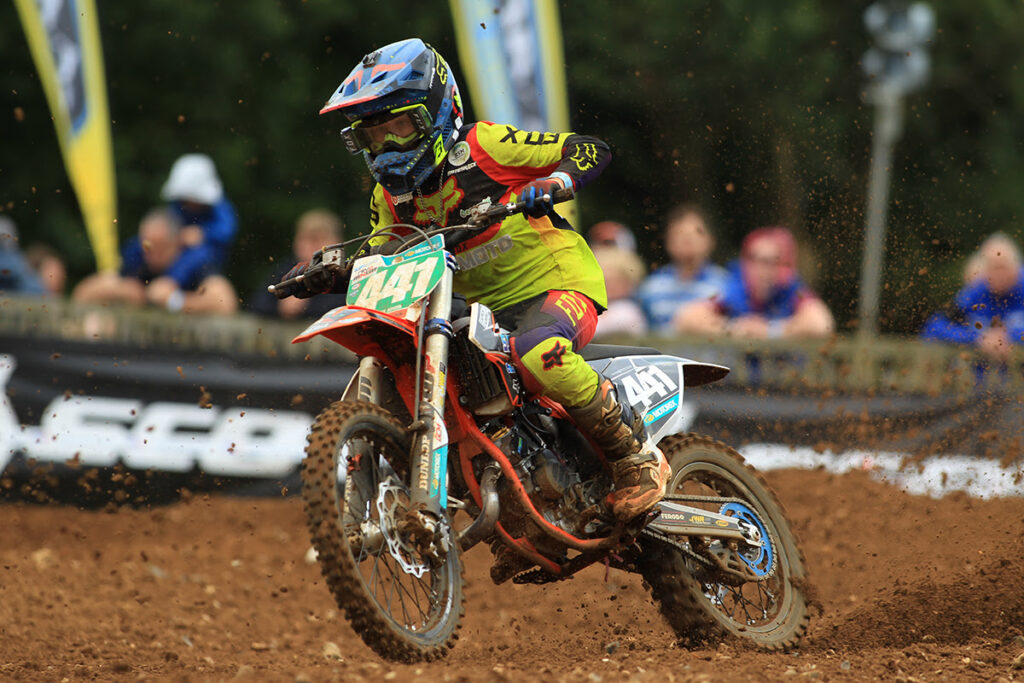 In the MXY125 class Jayden suffered a bad start in the first race after being boxed in down the straight. The bad start gave Jayden plenty of work to do as he pushed forward all race long to claim sixth in the 125cc class.
In the second race Jayden got a much better start and was able to get into the lead at the early stages and held the position for most of the race before being passed and having to settle for second. The second race result gave Jayden third overall on the day after being tied on points with fourth.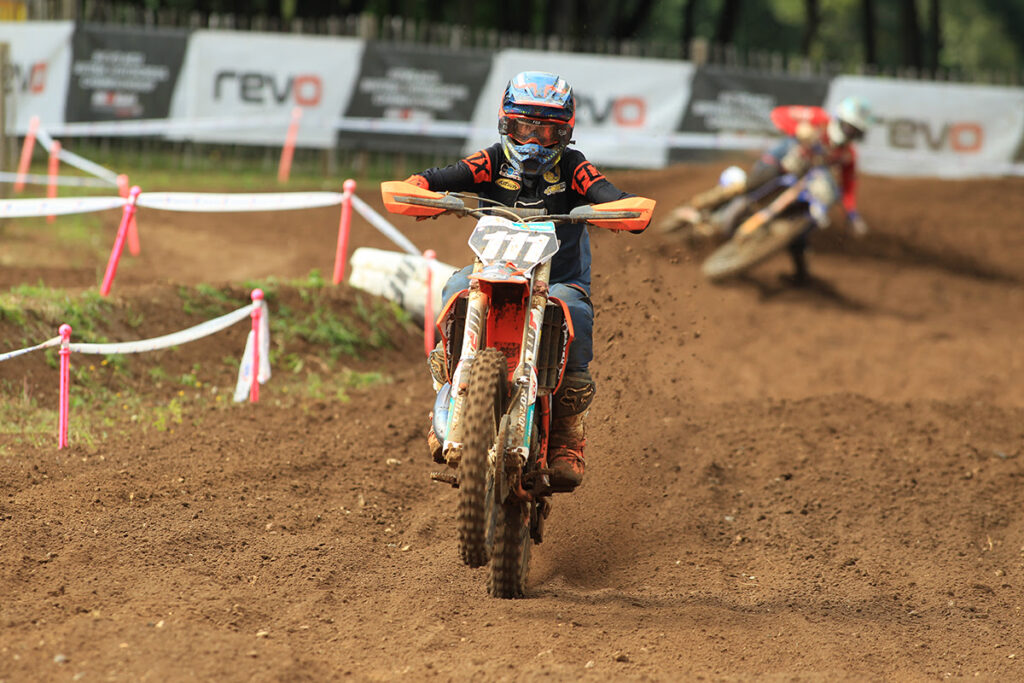 Speaking at the end of the day, Team Manager Leighton Haigh commented "Both the lads qualified well which gave them good gate picks. Billy rode great all day and was on mega form, in the opening race he kept Wal honest until the end of the moto and then in the second race got a good start and checked out and controlled the race when the rain got heavy."
"The second race win gave Billy the overall and helped him close the championship. Jayden tagged with another rider on the start and that gave him a bad start in the first race, but he rode well to come back to sixth in the 125cc class. Then in the second race he got a much better start and led for a while but slipped to second at the finish. The second place was enough to give him third overall on the day and capped off a great day for both riders."