Mel Pocock made it two Maxxis ACU British Motocross Championship MX2 overall victories on the bounce at Hawkstone Park on Sunday to close the gap to the series leader to just 15 points with two rounds to go.
His latest win means he's now topped the podium at his last four races – that's Maxxis rounds at Hawkstone and Duns, EMX250 at Lommel and the MX Nationals at Canada Heights.
On a wet, overcast day Mel qualified third before gating near the front in race one. He moved into second on lap four and stayed there until the flag.
Another good start followed in moto two but this time he was able to work his way to the front and open up a three-second gap on his FC 250.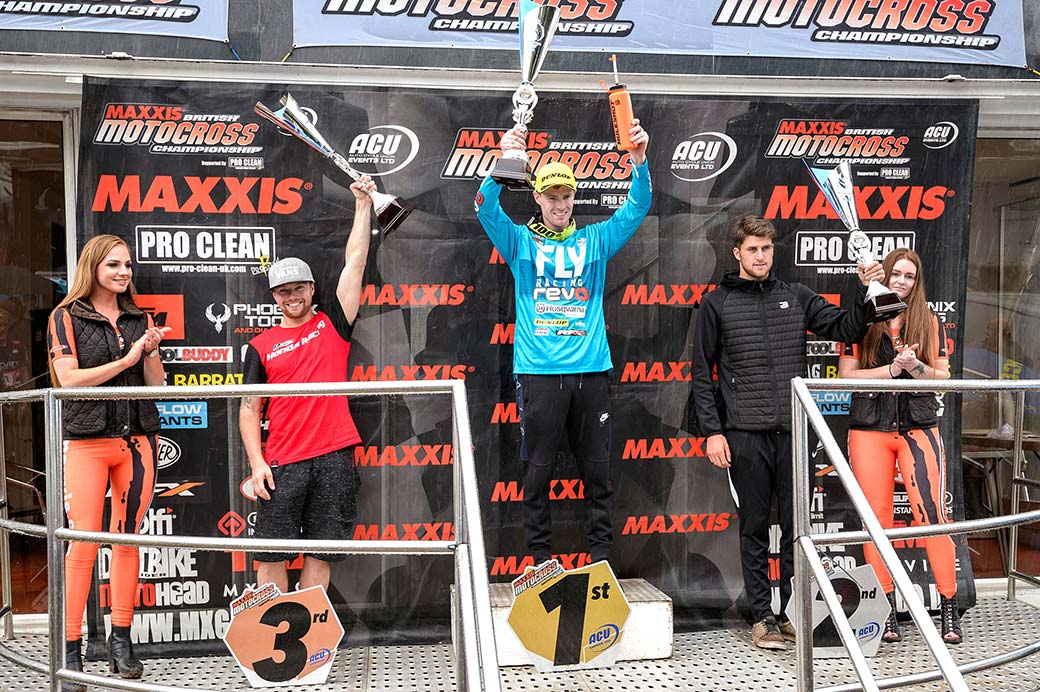 Team Principal, Mark Yates: "It's been a brilliant day for Mel and to come away with another first overall – that's four in a row for him – is absolutely fantastic. Two British, one MX Nationals and an EMX250 is an incredible achievement.
"I'm very pleased for Mel. He's full of confidence and it's the best thing that could have happened to him going into Switzerland next week where we'll be really pushing to regain the lead in the European championship.
"Overall I'm really pleased for the team. We expected to do well this weekend and it's just great to finish on top of the podium for the second round in a row.
"It's also closed the fight for the championship right up as Mel's taken 22 points out of Conrad Mewse's lead and pulled back 12 points on Josh Gilbert in second."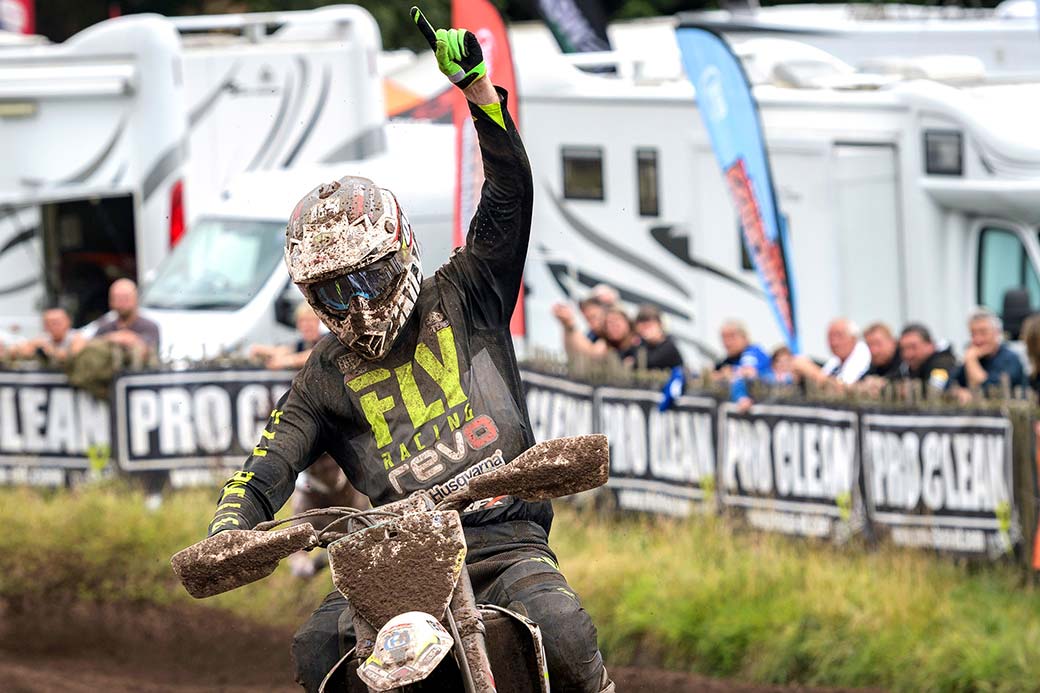 Mel Pocock: "How cool is that? Four wins in a row! I'm just really, really happy. I'm still chasing my dream of winning a British championship – for a time I thought it would never happen and even an overall round win felt so far away after my hand injury.
"Thanks to everyone at REVO Husqvarna – they've given me an outstanding bike. I'm now in the chase to win two championships – and I want both of them!"