The British championship kicks off this weekend at the hillside circuit of Little Silver in Devon where the country's best riders along with a selection of very fast foreigners will line up hoping to get an early advantage.
In MX1 you've got to say that Shaun Simpson (SS24 KTM) starts favourite on the back of his fourth-placed finish in race two at Valkenswaard.
[inline-teaser article="little-silver-timetable-mxgb-2020-british-motocross-championship" class="read-more" align="left"]
The flying Scot passed nine-time world champion Tony Cairoli in the second moto in Holland and his confidence will be peaking heading into the domestic opener.
However, it's by no means a done deal for Simpson and he'll face stiff opposition with the riders queuing up to have a crack at him led by reigning champion Tommy Searle and his Buildbase Honda team-mate Jake Nicholls.
Neither rider is contesting the GPs this season but both should prove to be threats – as will Jake Millward (Chambers Racing Husqvarna).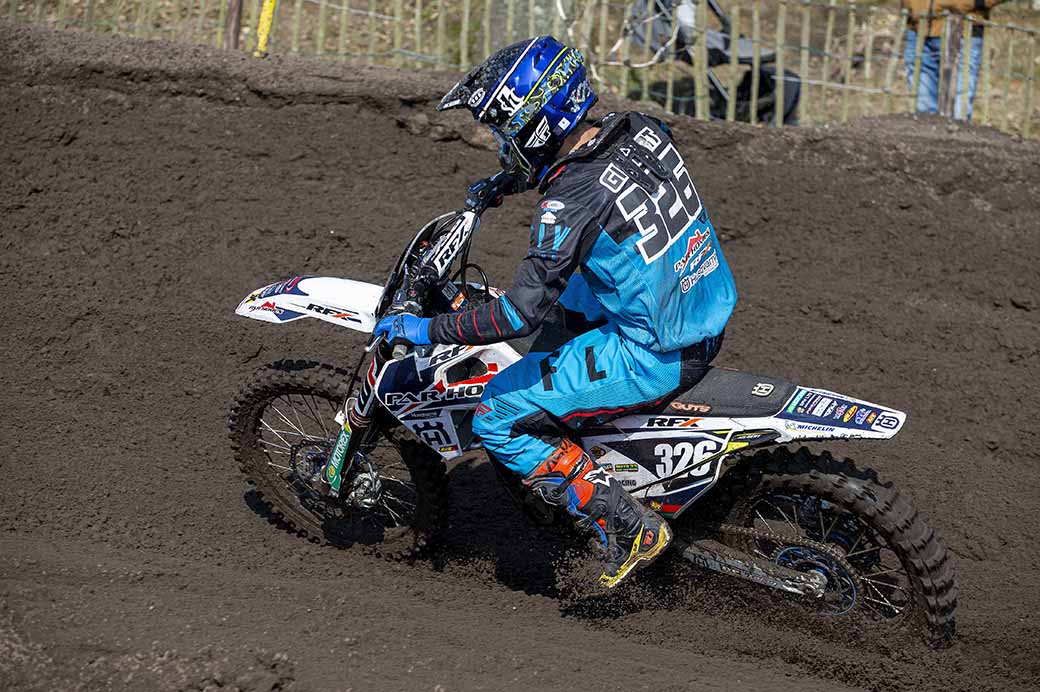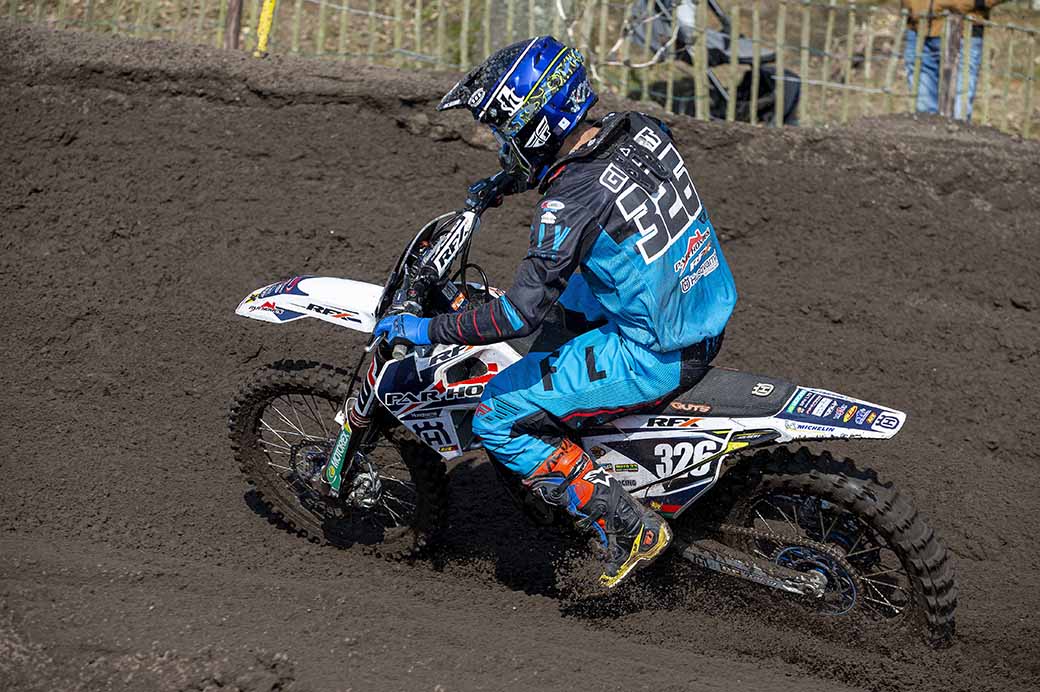 Looking for more podium contenders?
Well, the class is stacked this season and Elliott Banks-Browne (Geartec Husqvarna) will be expected to figure at the sharp end along with riders of the calibre of Harri Kullas (CAB Screens Deos Group Honda), Mel Pocock (MSR Redline Honda), two-time champ Evgeny Bobryshev (PAR Homes RFX Husqvarna) and series newcomer Brent Van Doninck (ASA United Husqvarna).
The off-season rule change that allows 250 two-strokes to race against 250 four-strokes in MX2 should add a big dose of spice to the class with Brad Anderson (Verde Substance KTM) and Jamie Law (Apico Husqvarna) leading the charge for the smoker faithful.
[inline-teaser article="little-silver-rider-entry-list-mxgb-2020-british-motocross-championship" class="read-more" align="right"]
However, they'll have to bring their 'A' game to Devon if they're going to run with GP regulars Conrad Mewse and his Hitachi KTM fuelled by Milwaukee team-mate Bas Vaessen who are both showing great form in the world championship.
Josh Gilbert (PAR Homes RFX Husqvarna) will also be fancying his chances after a solid showing at Valkenswaard and you can't discount Steven Clarke (Buildbase Honda).
Then there's GP newbie Tom Grimshaw (Chambers Racing Husqvarna), his team-mate Jay Hague, Ashton Dickinson (Craigs Motorcycles KTM) and Eddie Jay Wade (Hitachi KTM fuelled by Milwaukee) who will all be aiming to score solid points.
Little Silver is situated just off the A38 near the end of the M5. Nearest postcode in EX6 7UD.
[more-from heading="Latest News" category="news"]