A crash in the opening race at Canada Heights left Graeme Irwin with too much to do and too drained to get the best out of his Maxxis weekend.
Irwin came into the second outing of the 2018 Maxxis ACU British Motocross Championship holding the MX1 red plate but after being struck with sickness the week prior he had his work cut out to keep hold of it.
The Hitachi ASA KTM UK rider looked to be fit and back on form during the morning qualifying session, placing second, just 0.072 seconds short of Evgeny Bobryshev's best time of 2:01:624.
Race 1
Despite a strong start at the gate in the first moto, the red plate holder was unable to take advantage of his qualifying success after getting caught in a second corner crash.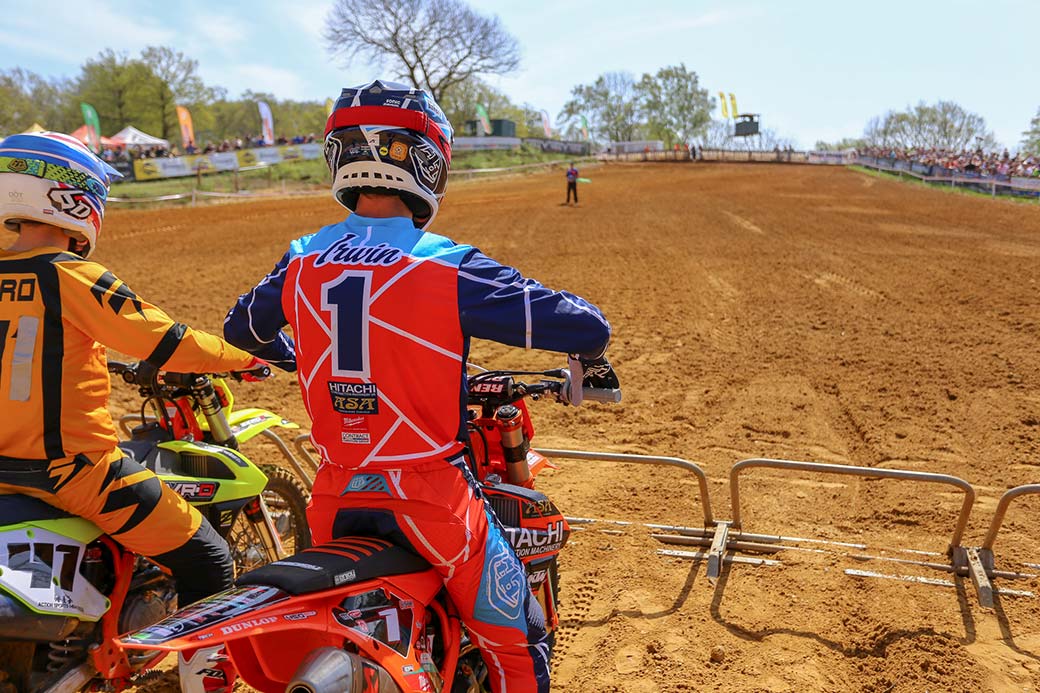 After straightening up his KTM 450 SX-F, the Northern Irishman – now in dead last – had a gap of over 30-seconds to the next rider to cover.
The crowd watched Irwin push himself hard for three laps on his own before catching the next rider. He continued to pick his competitors off over the next 10 laps, finally finishing in the points with a hard-earned 11th place.
Race 2
Graeme got off to a good start in the second moto, holding fifth place through the first lap, and then gaining another position a lap later. By the mid-stage, the #1 orange machine had worked up to third position and continued to edge away from those following him, but could not quite make the half a second a lap needed to catch second place Bobryshev on the now much more technical circuit.
Irwin said: "It wasn't such a big crash to be honest and I was up straight away; I just couldn't get the bike restarted straight away and then it felt like a lifetime in the four laps it took to catch up with the next person, never mind the front group. I just gave it my all and got to 11th.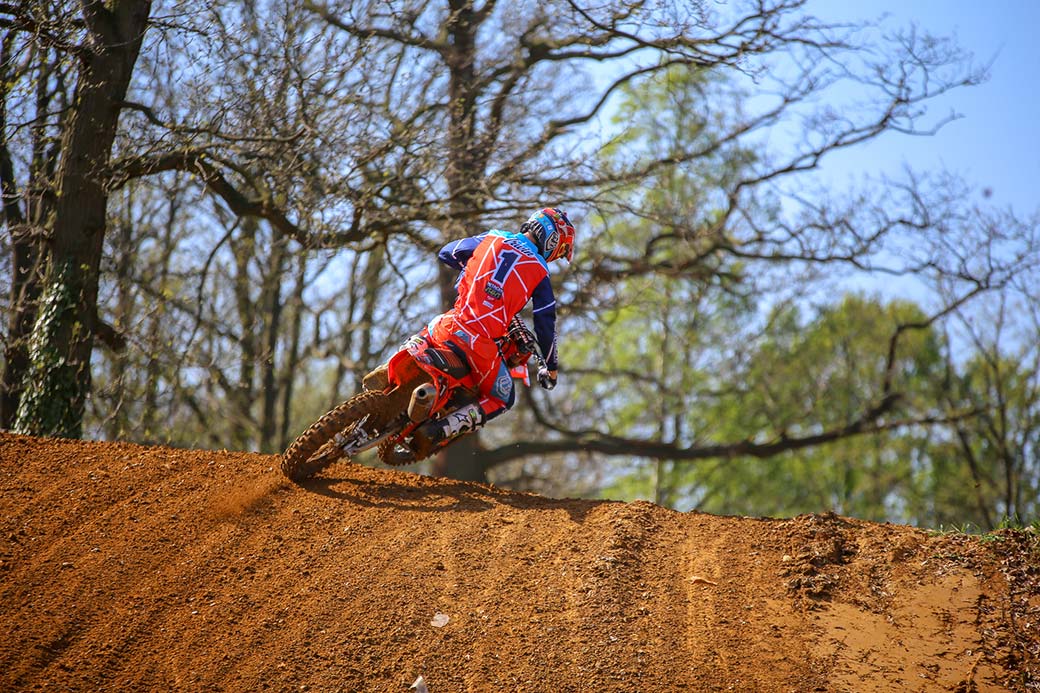 "By having used up a lot of energy just to get back and try to get as many points as possible in the first moto, that definitely had an impact for the second. I had an average start and managed to work my way up to third, but just fell short of the guys in front who were riding really good.
"I think if I had a good start in the first moto, I would have been able to give a bit more in the second, but it is what it is. I am disappointed, we brought it [red plate] here leading the championship, but I'll use this as motivation to take to Blaxhall."
Lee Tolan, Team Manager, commented: "I think Graeme had a fantastic recovery ride. To come back from 30 seconds down and finish 11th, I thought was a fantastic ride. He was truly upset about the whole situation, but for me, I thought what a valiant ride to get back to where he did – I was happy with that! The track was really technical and tricky for Graeme's second race, and I think he's a little disappointed with the result. He still did us proud and got a good result.
What's next for Hitachi ASA KTM UK?
Graeme Irwin and the team are back in action at the MXGP of Russia on May 1 followed by the Blaxhall round of the Maxxis ACU British Motocross Championship on May 6.