The penultimate round of the Maxxis ACU British Motocross Championship supported by Pro Clean takes place on Sunday at the spectacular Foxhill circuit in Wiltshire.
The former GP track, scene of some incredible world championship racing in the 1990s, is flat-out fast and calls for courage and control in equal measure. One man who's got no shortage of both qualities is current MX1 series leader Jake Nicholls (Buildbase Honda) who takes a 39-point lead into the weekend and could potentially wrap up the championship one round early.
His main rival is former champion Evgeny Bobryshev (Lombard Express Suzuki with PAR Homes). The tall Russian lost ground on Nicholls last time out at Hawkstone Park and needs two solid scores if he's going to take the fight into the final round at Lyng in mid-October.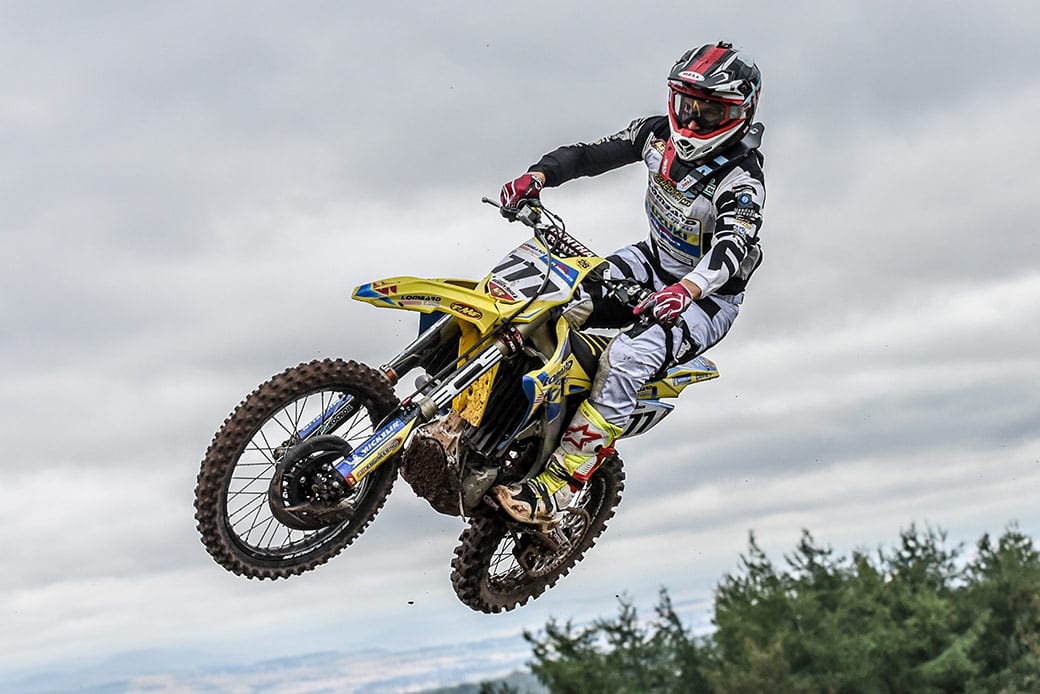 Mathematically there are a further four riders still in with a shot of the title. These are led by defending champion Graeme Irwin (Hitachi ASA KTM UK) who is 13 points behind Bobryshev and he's chased by Elliott Banks-Browne (Geartec Husqvarna), Tommy Searle (Bike It DRT Kawasaki), who is not on the pre-entry list and Ryan Houghton (Rob Hooper Racing Yamaha).
Italy's Ivo Monticelli (IFly JK Racing Yamaha), Estonian Gert Krestinov (Phoenix Tools Apico Honda Racing), two-time champion Brad Anderson (Verde Substance KTM) and Dan Thornhill (Cab Screens Honda) complete the top 10 and while their championship aspirations are over for another year expect them to be pushing hard.
It's even closer in MX2 where Conrad Mewse (Hitachi ASA KTM UK) has set the pace all season until a recent run of bad luck allowed Mel Pocock (REVO Husqvarna UK) to peg his lead back to just 14 points. Josh Gilbert (Buildbase Honda) is also enjoying a great year and sits third, only one point adrift of Pocock.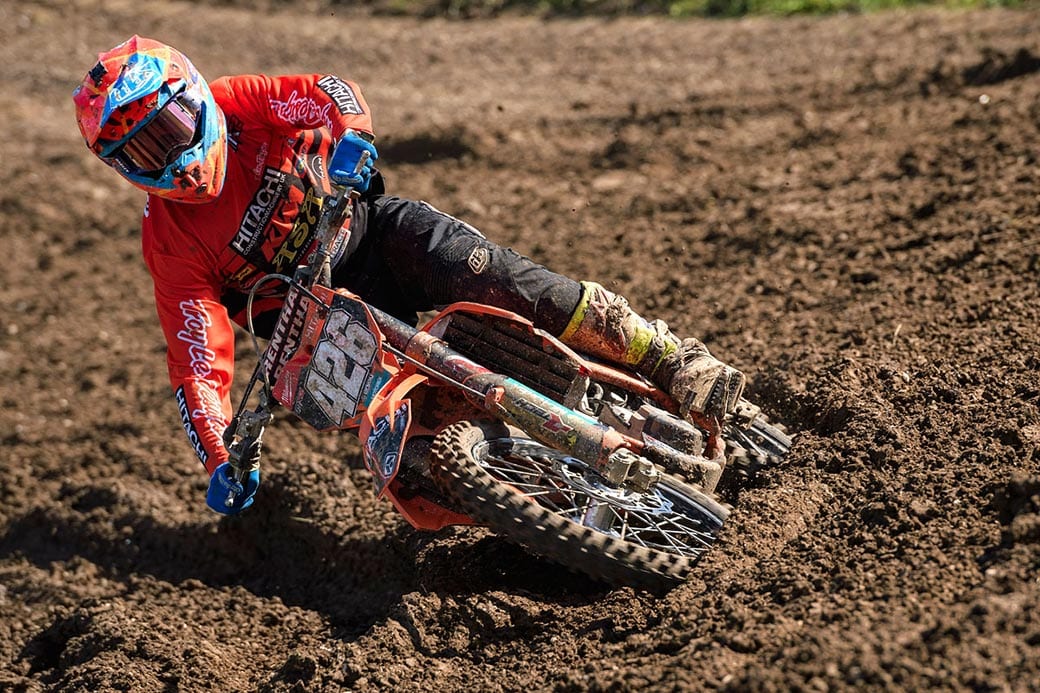 Liam Knight (Pope Racing KTM) is another rider who's emerged as a contender this year with a first-ever Maxxis race win at Blaxhall backed up with a debut Maxxis podium at Hawkstone and he'll be looking to carry this momentum into Foxhill.
Martin Barr (REVO Husqvarna UK) and Josh Spinks (M Smith KTM) in fifth and sixth also still have a mathematical chance of the title before a big gap back to Scottish teenager Alexander Brown (Apico Drysdales KTM), Todd Kellett (Verde Substance KTM), Lewis Tombs (Putoline Planet Husqvarna) and Michael Ellis (Hitachi ASA KTM UK).
Foxhill will also feature three races for the MXY2 class where 15-year-old Rossi Beard (Putoline Planet Husqvarna) holds a 24-point lead over George Sim-Mutch (Manchester MC Husqvarna) after a full-house of moto wins at Hawkstone. Joel Rizzi (RFX Crescent Yamaha) is third ahead of Callum Green (Buildbase Honda) and 125cc two-stroke rider Ike Carter (GL12 Racing KTM).
Foxhill Tickets & Post Code
Foxhill is situated four miles east of Swindon. Postcode is SN4 0DR.
Practice starts at 9am with the first race at 10.45am. Admission is £20 for adults and £5 for children. Family tickets are available at £45.
Foxhill Timetable
09:00 – MXY2: Start Straight Practice 5 mins / Free Practice 8 mins / Timed Practice 12 mins
09:35 – MX2: Start Straight Practice 5 mins / Free Practice 10 mins / Timed Practice 15 mins
10:10 – MX1: Start Straight Practice 5 mins / Free Practice 10 mins / Timed Practice 15 mins
10:45 – MXY2 Race 1: 16 mins + 1 lap
Autograph Session / Interval
12:00 – MX2 Race 1: 25 mins + 2 laps
12:50 – MX1 Race 1: 25 mins + 2 laps
13:40 – MXY2 Race 2: 16 Mins + 1 lap
14:20 – MX2 Race 2: 25 mins + 2 laps
15:10 – MX1 Race 2: 25 mins + 2 laps
16:00 – MXY2 Race 3: 16 mins + 1 lap
Podium Ceremony directly after last MXY2 race
Please note: above times may vary.
Maxxis points system (per race)
1st – 25
2nd – 22
3rd – 20
4th – 18
5th – 16
6th – 15
7th – 14
8th – 13
9th – 12
10th – 11
11th – 10
12th – 9
13th – 8
14th – 7
15th – 6
16th – 5
17th – 4
18th – 3
19th – 2
20th – 1
Foxhill Weather
Looks like it'll be a mudder or at least it would be if there was any dirt left on the circuit.
[more-from heading="Latest News" category="news"]