REVO Husqvarna UK's Dylan Walsh strengthened his hold on the MX2 series leader's red plate and his team-mate Alvin Ostlund moved into second in the standings at round five of the Maxxis ACU British Motocross Championship at Desertmartin in Northern Ireland on Sunday.
After qualifying in third the Kiwi had to pick himself up off the floor in the first turn of race one before charging through the pack to claim a hard-fought fifth with Alvin bringing it home in second.
In the second 25-minute plus two lap moto Dylan took the holeshot on his FC 250, swapped passes for the lead and then controlled the race from the front.
Soaking up the pressure from second-placed Bas Vaessen, Dylan led every lap and ran out winner by just under a second from the Dutchman to take third overall.
Alvin started well and quickly moved into third place on the sandy circuit which he held to the line to make sure of second overall.
With three rounds to go Dylan leads Alvin by six points with a 24-point gap back to Vaessen in third.
Crew chief Sam Yates: "It's been a brilliant weekend. Dylan and Alvin have ridden so well and I'm delighted for them.
"They went third and fourth in qualifying which gave them a good gate pick which was a really positive way to start the day.
"In race one Dylan span out of the gate and got clipped in the first corner and went down. He was dead last and then rode an unbelievable race to get back to fifth because it was hard to pass and Alvin started around sixth and soon made his way into second. He knew he wasn't going to catch the leader so he rode smart, backed it down and brought it home.
"Dylan ripped a monster of a start in race two and led from start to finish despite coming under intense pressure so we're very, very pleased. Alvin came through and was catching the leaders before settling for third.
"Overall it's been a great day and Dylan and Alvin are running 1-2 in the championship with a good lead so we've got a cushion. It's a nice position to be in – we couldn't ask for anything more – but we need to focus and get this championship won.
"We know that we can't afford to be complacent and we'll keep working hard."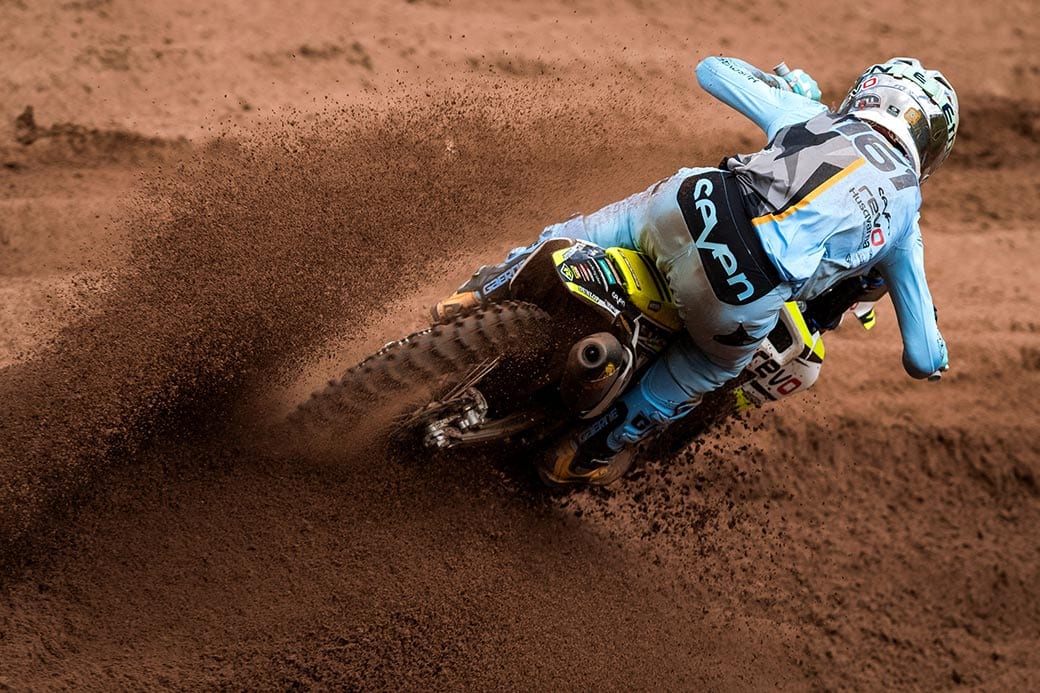 Alvin Ostlund: "Today has been solid. We are going in the right direction. I really liked the track – it was maybe a little bit too fast in some places but it got rough in the end so it suited me. I enjoyed it – I much prefer the sand."
Dylan Walsh: "In the first moto I crashed off the start and had to come through from last up to fifth and almost got fourth. In race two I got the holeshot, got passed in the second turn but took the lead again in the fourth turn and then put my head down to take the win. I'm happy with the way I rode – it was unfortunate in the first race but I salvaged a lot of points.
"I really liked the track. It's difficult to always be learning new circuits – you don't get much time – so you have to adapt quickly but I'm the first person in the class this year to hold onto the red plate so I'm happy about that."
[more-from heading="More Motocross" category="motocross"]