Conrad Mewse continued his domestic momentum into the Canada Heights Maxxis round, keeping his perfect 2018 British Motocross Championship record intact.
Although Mewse had been ill recently, he entered the meeting in positive spirits despite a tough grand prix in Portugal but as red plate holder in MX2 the birthday boy had good reason to in high spirits.
The #426 started the day off by setting the fastest time in qualifying by 1.8s, giving him first choice for the often debated best starting gate.
Race 1
The opening moto saw a fierce battle amongst the pack as they turned into the first right-hander and then down to the first hairpin. Conrad was pushed back to almost mid-pack while his strongest competition had got away at the front.
The first time across the line, the Shepton Mallet rider had made his way back up to ninth place and continued to make up ground. By lap four, with his head down and riding the KTM 250 SX-F hard, Mewse caught Joshua Gilbert to take third, then Josh Spinks two laps later before finally taking the lead by overtaking Mel Pocock on the Husqvarna.
The Hitachi ASA KTM rider then proceeded to pull an 18-second gap over the remaining six laps.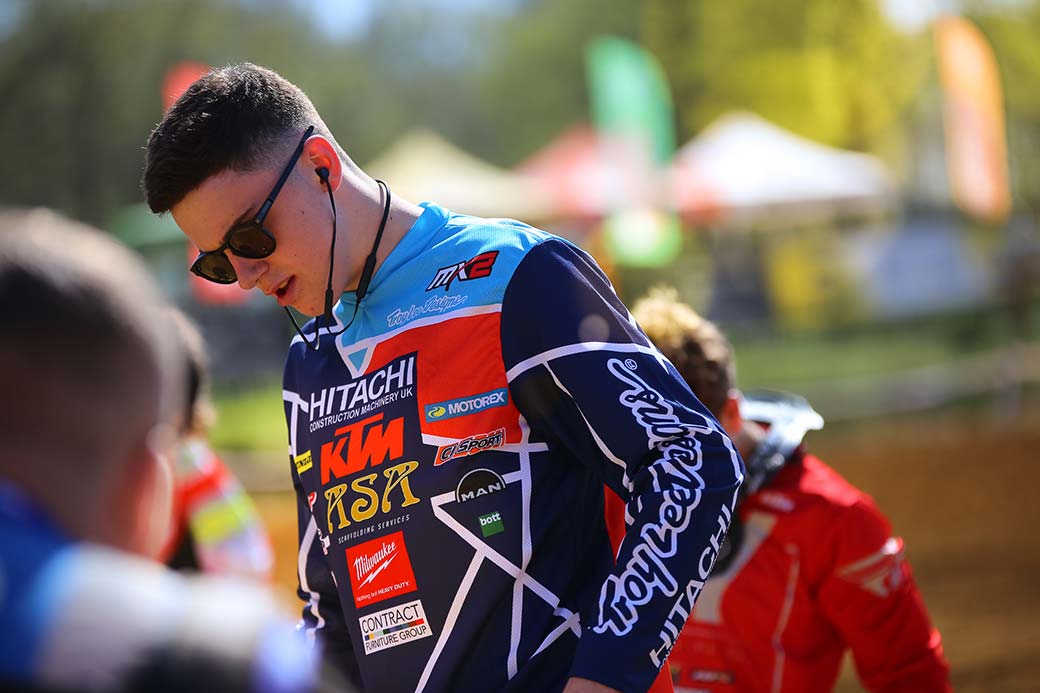 Race 2
Celebrating his birthday this weekend, the now 19-year-old did so in style by picking up yet another 25 points in the second moto. Conrad had to work hard again after losing out in the first corner, finally catching the race leader Martin Barr in the closing stages of the race before stamping his authority and leaving the event with the red plate once again.
"It was one of my toughest races for a long time," Mewse admitted. "That second race I wasn't sure if I was going to be going out, I've picked up a bug this week, I'm feeling pretty ill, but I managed to get through it and we've had a good day. I did what I needed to do, and I gave it my best.
"We had a bit of a hiccup in the GPs the last weekend, no fault but my own, but we know what the problem was, that was fixed this week, and now we are back in rhythm again."
Team Manager, Lee Tolan's comment on Conrad's weekend was short and sweet: "Conrad, another flawless weekend! What can you say? He did the business didn't he!"
What's next for Hitachi ASA KTM UK?
There's no let up for Conrad and the team as they're back in action at the MXGP of Russia on May 1 followed by the Blaxhall round of the Maxxis ACU British Motocross Championship on May 6.