Following the decision to postpone the first round of the 2020 ACU British Motocross Championship at Little Silver, the ACU would have provided the following statement…
Organised by RHL Activities, Little Silver was to be the first round of the 2020 ACU British Motocross Championship: the event was also to be the first of four combined rounds incorporating the British Youth Championship.
Three weeks before the event a facility inspection with the organiser, landowner and ACU representative reported that despite the exceptionally wet winter, the venue was in very good condition.
With everyone excited to get the new season underway, final preparations at the circuit started in earnest on Wednesday 11th March. Closely monitoring the weather forecast into the weekend, every indication was that it would be a successful event.
As competitors started arriving at Friday lunchtime, it quickly became clear that ground conditions were making access to the venue difficult, with large trucks, vans etc. needing to be towed in which resulted in extensive ground damage to the paddock areas.
Heavy overnight rain on Friday meant that although the BYC event took place on Saturday 14th March, track conditions were very challenging for the younger youth riders. Unfortunately, the rain also made the paddock impassable for all race vehicles, causing long queues of event traffic.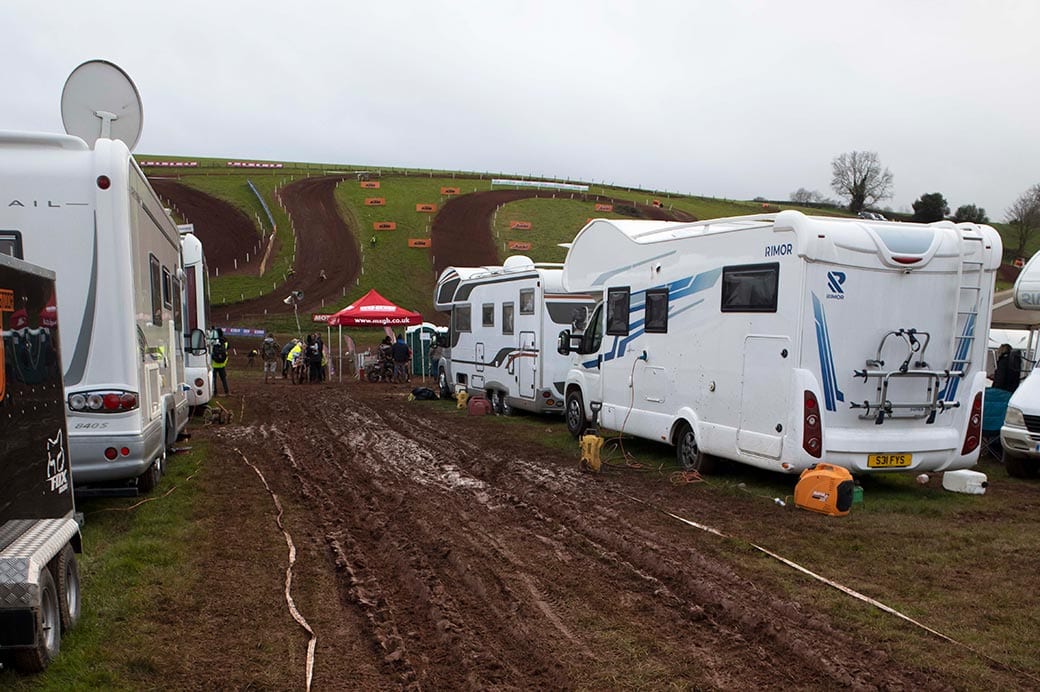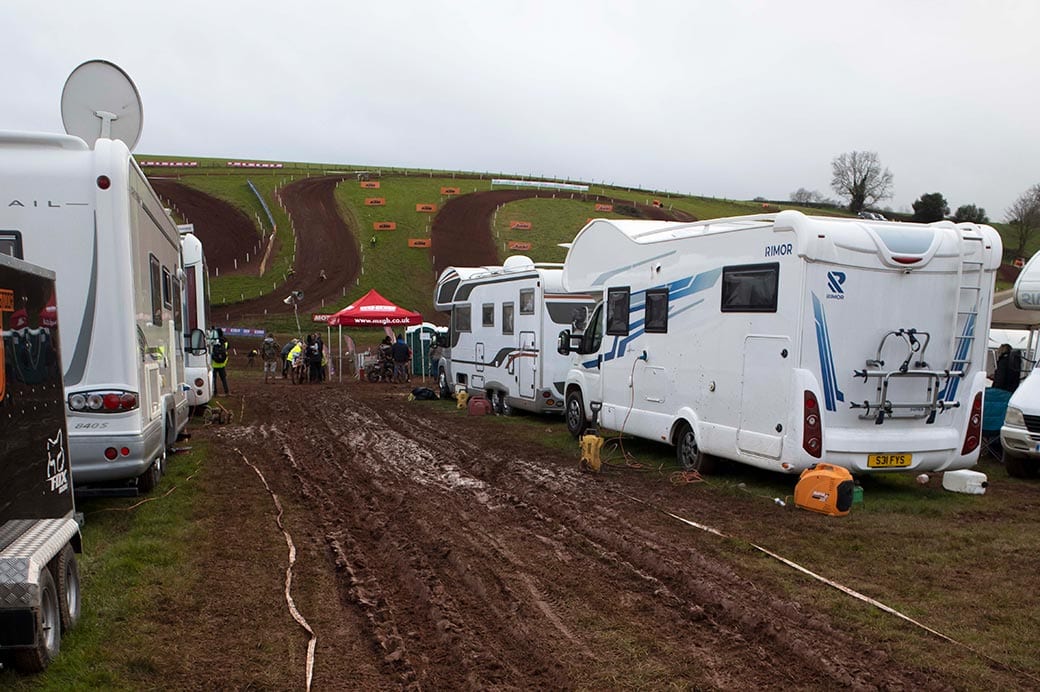 With worsening conditions, many of the championship competitors unable to enter the paddock and a forecast of heavy overnight rain through until Sunday lunchtime, a meeting between the organiser, race direction and landowner took place at approx. 5.20pm on Saturday 14th March to discuss the situation and options available.
In consultation with team representatives, it was decided that the event could not run in the circumstances and therefore in the interests of safety (riders, marshals, public etc.) the correct decision was to postpone the event. This was communicated immediately in a press release issued by RHL Events and the MXGB website & social media.
We are very aware of the significant investment made by many stakeholders to be at Little Silver and compete in the ACU British Motocross Championship and sincerely regret the disappointment and inconvenience caused as a result of the difficult decision to postpone the event. However, the safety and wellbeing of riders, officials and members of the public is ultimately our primary consideration. As it turned out, the weather forecast was accurate and heavy rain on Sunday would have made the track un-rideable. There will of course be a full review in due course to understand what lessons can be learnt going forward.
In what has been a difficult weekend for all concerned, we would like to express our thanks to the landowner and his team, RHL Activities and medical personnel, marshals and officials, the race teams and riders and to the fans of the series for their support and understanding.
[more-from heading="Latest News" category="news"]