Monster Energy Pro Circuit Kawasaki's Adam Cianciarulo earned his first professional championship on Saturday at Ironman Raceway, clinching the Pro Motocross 250 Class title following a second-place finish in Moto 1.
Cianciarulo went on to finish third overall (2-4), making it a perfect 12-for-12 podium streak this season. Team-mate Garrett Marchbanks raced to his fourth top-10 finish of the season with a ninth overall (11-7), while Martin Davalos bounced back from a DNF in Moto 1 to finish 10th in Moto 2 for 16th overall.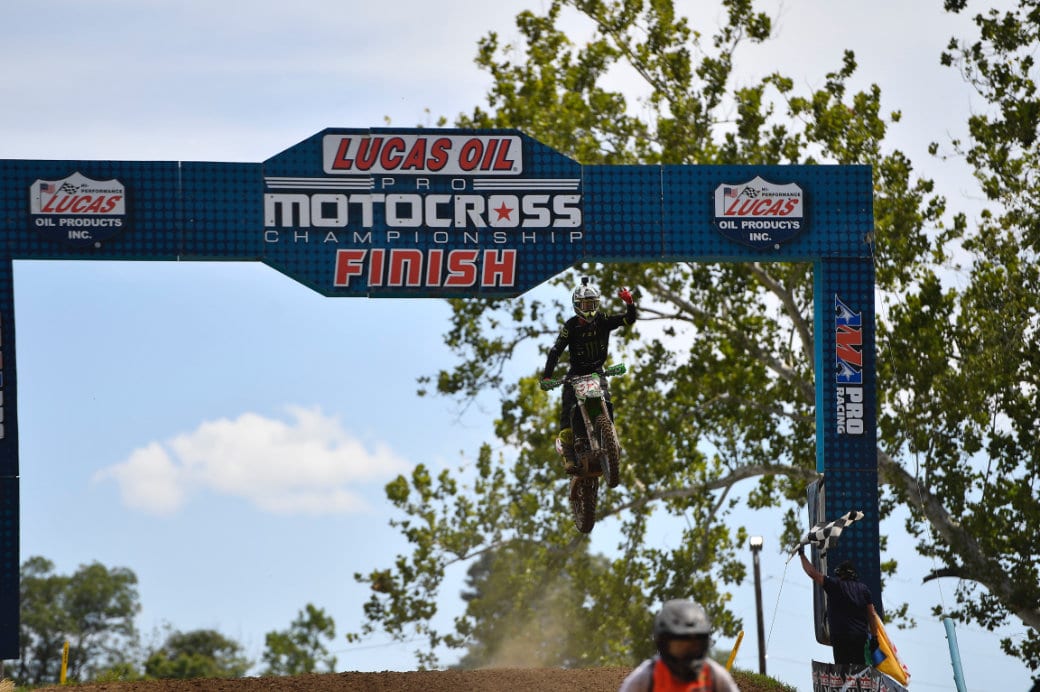 With a 30-point lead entering the weekend, Cianciarulo had the opportunity to wrap up the championship in Moto 1 if he finished second and he did just that. In Moto 1, he got a solid start and was sitting third for most of the moto watching the front runners battle it out. After the pace settled down, Cianciarulo made his push to the front and was able to make the important pass for second and came across the finish line a champion.
The pressure was off in Moto 2, but that didn't stop Cianciarulo from starting at the front and making a charge to the lead. In the end he settled into third, eventually getting pushed back to fourth, but his 2-4 moto scores still landed him on the podium for the 12th time this season.
"The road to this championship has been a journey," said Cianciarulo. "As a kid I always knew I would be in this position, but then it seemed like that was taken from me (with injuries). In the end, I would rather wait to Year 6 and get it this way, knowing how much I've learned and grown as a person. It's just amazing what you can do if you put your mind to it. I couldn't do this without my incredible support system behind me. There are so many people that have made this happen. I'm just so proud of my team."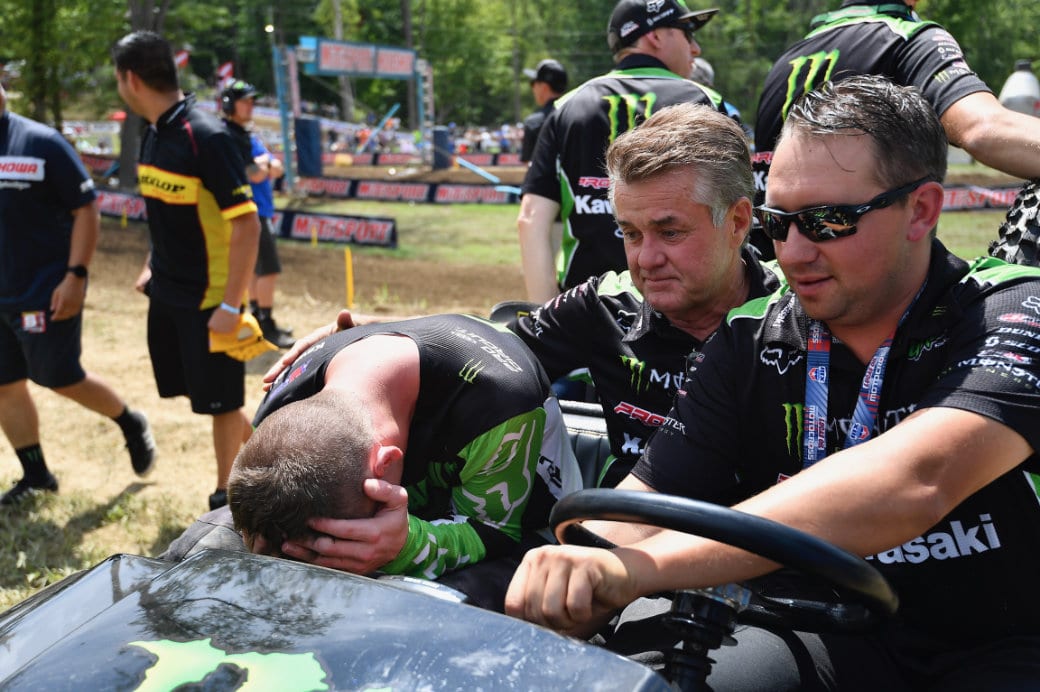 While all eyes were on Cianciarulo, team-mate Garrett Marchbanks was quietly putting in another impressive ride to finish out his sophomore Pro Motocross season. Moto 1 didn't start how he was hoping, coming around the first lap in 23rd. He turned up the speed and picked off riders, finishing the moto all the way up in 11th. In the second moto, Marchbanks was better off the start in 14th, racing forward to finish with his best moto score of the season in seventh.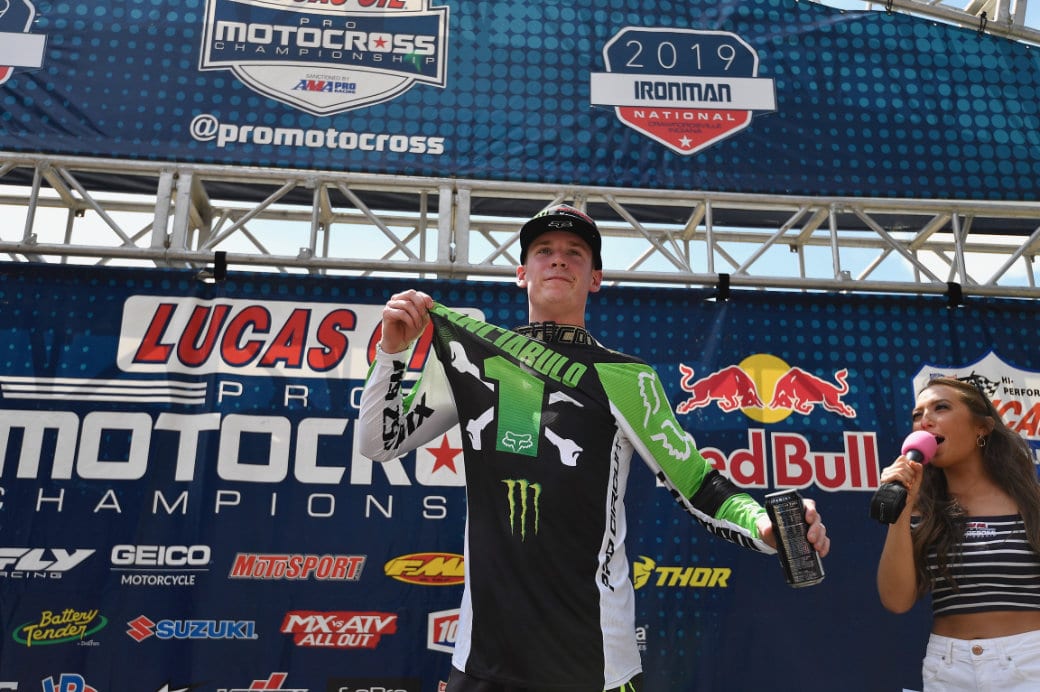 "It was a great way to end the season," said Marchbanks. "Ending on a high note was exactly what I wanted to do and it felt good to ride up with those guys in Moto 2. I've learned so much this season and I only wish I had another race to keep the momentum going. But it's also a relief to close out a long season."
The round in Crawfordsville was the last 250 class race for the veteran Davalos and he was wanting to make it count. After scoring a DNF in the opening moto, Davalos was eager to make the most of the final moto of the season. He's proven capable of running in the top 10 and successfully raced to a 10th in Moto 2.
"It was an up and down day, but at least we wrapped it up with a good top 10 result," said Davalos. "I've had a lot to overcome this year and to go out with a decent final moto was nice. I wish we could have put together two motos, but I'll take a solid last moto in the 250 class."
[more-from heading="More AMA Motocross" category="ama-motocross"]