Leatt finally release the long-awaited 5.5 FlexLock boots as part of their 2020 GPX range.
After three years of testing and development with Leatt athletes Jonny Walker and Ryan Sipes, the South African company has launched the all-new 5.5 FlexLock boots. The style and look of the boot are very cool and are available in white and black, red and blue, and plain black.

5.5 FlexLock features
Adjustable boot flex, LockOut of the ankle movement with the FlexLock System
Outstanding first-class fit even for wide feet
3D-shaped impact foam over ankles,
Low-profile Toe-Box, for easy gear shifting
DualZone hardness sole with extended foot peg riding zone
SlideLock system Auto-locking, one-way sliding closure
Forged Aluminum buckles with over-locking function
Breathable mesh 3D liner with anti-slip reinforcement for zero heel lift
Leatt's new ankle protection, the FlexLock system, claims to reduce the forces absorbed by the ankle up to a 37 per cent while Leatt's SlideLock system, an auto-locking one-way sliding cuff, is designed to all-but eliminate the bulk at the top of the boot.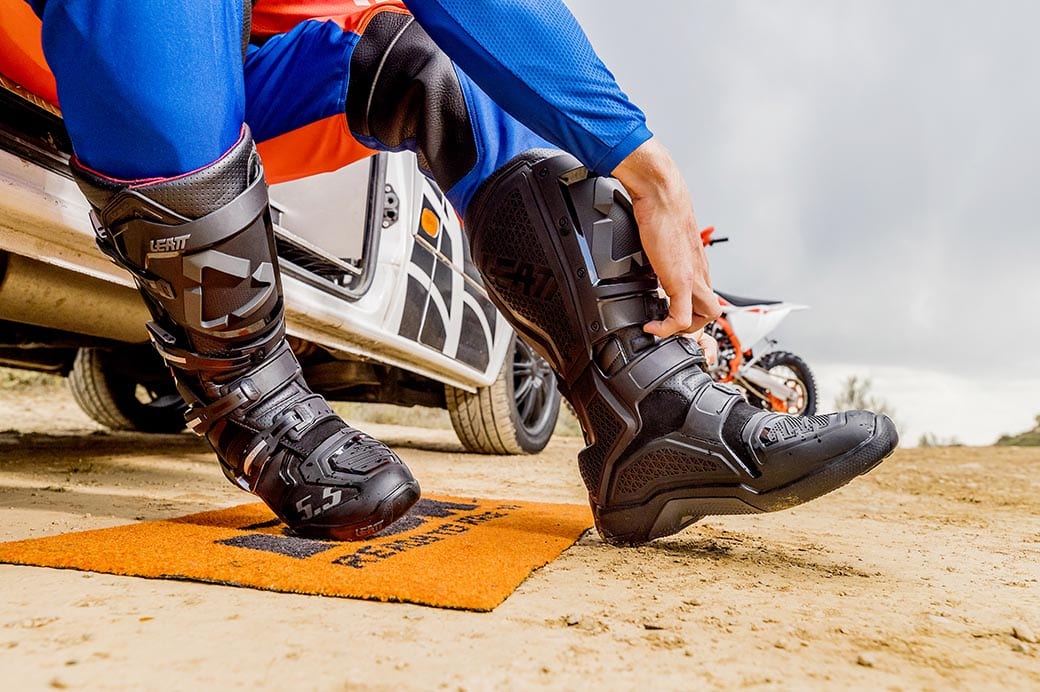 Designers have also paid attention to the exterior patch inside of the leg with a flat and grippy design to improve the rider contact point with the bike's chassis
Combined with a low-profile toebox for easy gear shifting, Leatt says these boots have "all the features and benefits any rider will ever need." CE tested and certified, the interior is cushioned with impact foam for a protective yet snug, soft and comfortable feel.
UK retail: £330