The Blaxhall post-crash images released by Ryan Houghton of his Yamaha YZ450F are just incredible – it drives home just how quickly he and his machine came to a sudden halt after crashing into the trees at the Woodbridge circuit.
Earlier this week we got the great news that Ryan was out of the hospital following his horrific Blaxhall crash and had started his road back to what is expected to be a full recovery. His bike though – that's a different matter altogether. Take a look at more images of his mangled blue machine below.
The MX1 rider has been full of praise for the medical care he received trackside and in the hospital. Here's what Ryan had to say when he posted the images to social media. "Had a really rough couple of weeks but I'm home now and starting my recovery and rehab which I can only look forward to and enjoy.
"I have taken a couple of steps unaided but I am moving around more and more with my crutches.
"It feels good to finally be at home surrounded by my family but the care I received at Ipswich Hospital and trackside was mega. Thanks again for all your messages of support and checking in.
"My bike definitely needs more than a few plasters."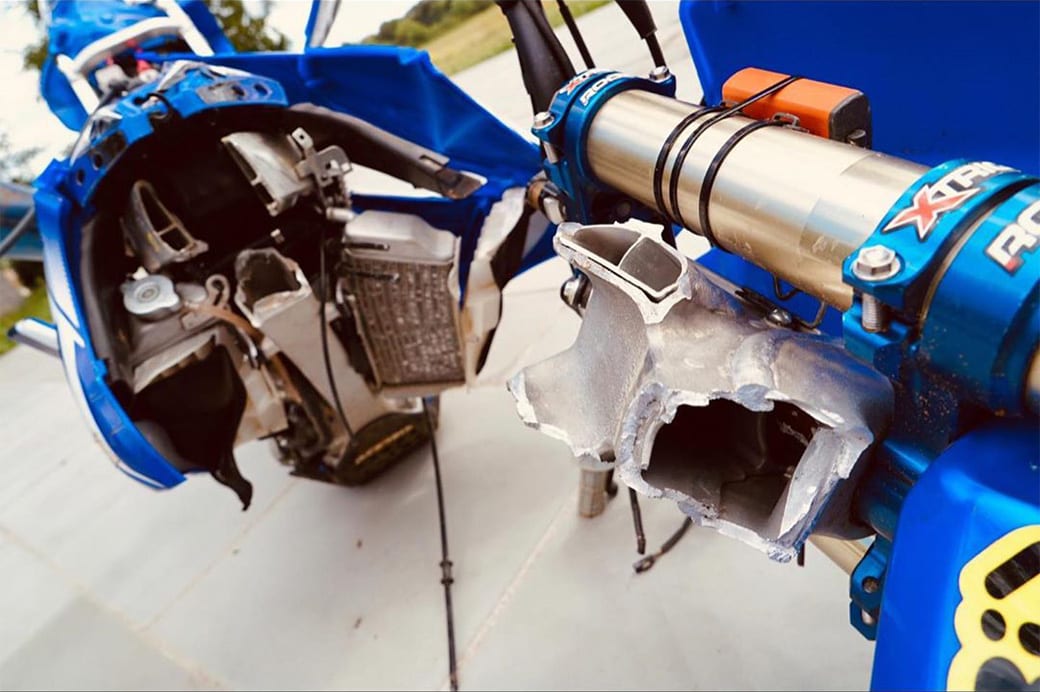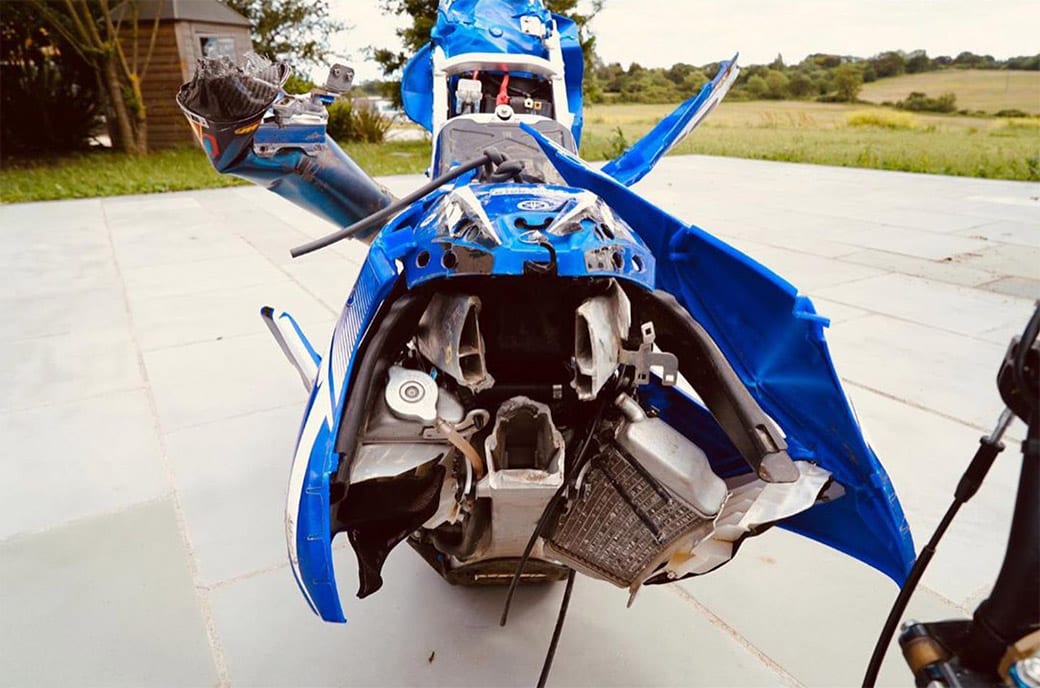 [more-from heading="More Motocross" category="motocross"]