After he started working at the BMW Off-Road Skills school in Wales, which is run by Australian Dakar legend Simon Pavey, Neil Hawker was inspired by his swashbuckling tales of the world's most famous rally Neil began to prepare his own entry four years ago and raised funds through his social media accounts.
He even put himself to the ultimate test in Saudi Arabia by riding in the gruelling Original by Motul class. After all the build-up and stress, the time came for Neil to finally fly out to Saudi Arabia.
Here, Neil gives a brief account of his time in the Arabian dunes…
"I flew out to Saudi Arabia a little earlier purely to get acclimatised to the weather and to make sure I was fully ready. The country really surprised me being totally different from what is portrayed in the media, everyone was friendly and I felt very safe.
"After a quiet new year with some of the other riders and teams, we soon got into the technical and admin inspections and picked the bike up from the port. It's three days of scrutineering and ceremonies but it really does build up the hype and by this time I couldn't wait to get riding.
"Day one was a very long 752km and opened my eyes up to how beautiful the terrain was. I was taking it nice and easy but the dust was a bit of a problem and I wasn't going to take any risks as getting back safely was the plan.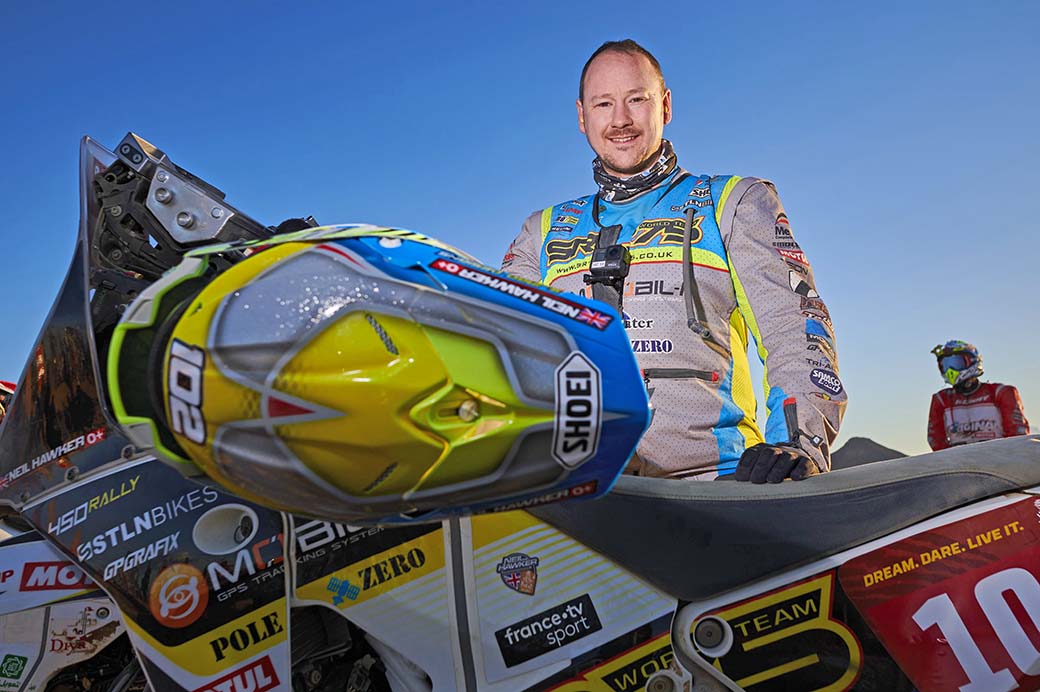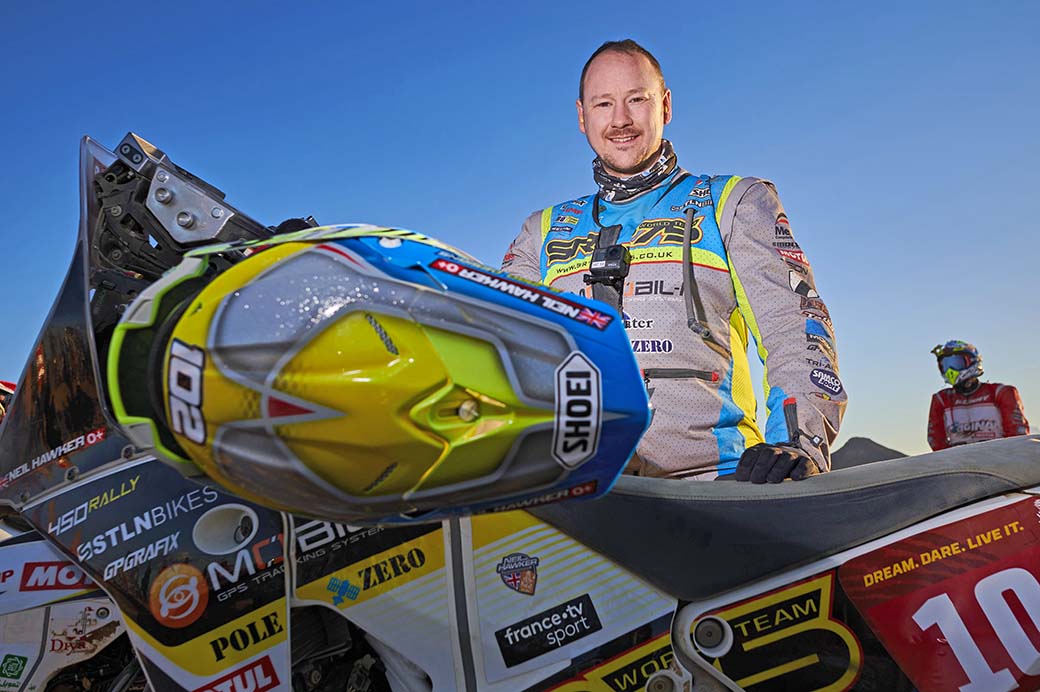 "Being part of the Originals by Motul class the evenings were super-important as we had to do all our own bike mechanics and prep. Every day I would need to change oil and filter, air filter, tyres and mousses and check the bike over so there's a lot going on each night.
"The following days went well and I slowly got into a rhythm and was happy with my pace and keep my mind and body healthy. That is, of course, the short version as there are so many little stories and things that happened.
"Skipping onto Stage five and I was feeling great, I was clicking away the kilometres and really enjoying everything that the Dakar had to offer.
"Then out of nowhere, I had a huge high-speed crash, I think I clipped some camel grass on a super soft sand track sending me cart-wheeling through the air, hitting my head and shoulders hard into the ground and I knew there and then that it was serious.
"I remember getting helped up by another rider and being in a lot of pain, but the adrenaline was pumping so I got up, fixed the bike and carried on for what was an incredibly long 100plus km to the finish of the stage.
"It all started to hit home on the ride back to the bivouac, I was sick and in so much pain and I knew my Rally was over. With tears and sick in my helmet, race officials took me straight to the medical team where I got taken in for the night.
"It turned out that I had broken my humerus that goes into the shoulder socket and I was pretty beaten up but after all that happened in the Rally. It's put it all into perspective and I feel very lucky.
"I'd also like to pay my respects to 'Speedy' Paulo Goncalves an amazing person who I followed and respected so much. Thoughts go to his family and friends.
"I'm home now and happy that I'm safe and will heal. I've got to get my head up and start planning what's next.
"Thank you everyone so much! There are so many people I'd like to thank and I have been blown away with the support, so thank you all."
[more-from heading="More Dakar" tag="dakar"]