The Hero Motorsports team completed their first rally of the season on the strong note with two of its team members finishing in the top five in the overall standings.
Joaquim Rodrigues and Franco Caimi placed fourth and fifth respectively after the final stage with the best chances of achieving a Podium for the team. Joaquim made a strong start to the stage but decided to settle on the side of caution, despite a few crashes and brought the bike home safely in the seventh position. This was enough for him to earn a fourth place in the overall standings, building upon his win in the Prologue and a strong performance throughout the rally.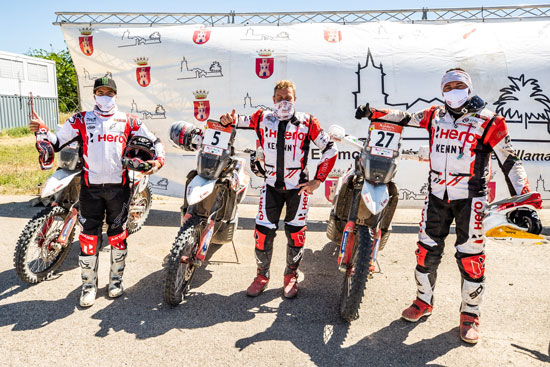 Team newbie, Franco Caimi also made a strong final dash and managed secure a fifth place in the last stage of the rally, with his efforts rewarding him with a fifth place in the overall standings.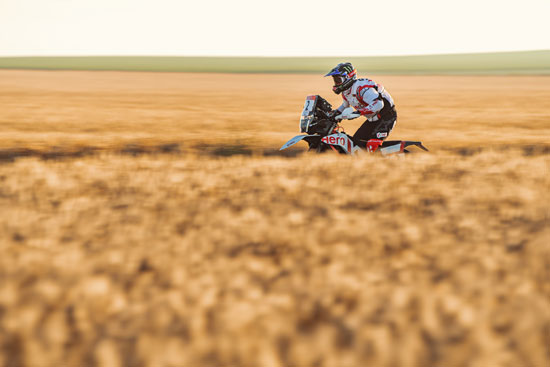 Sebastian Buhler, who had received a 15 minutes penalty yesterday due to an engine change effectively lost his chance of an overall podium finish. Yet, he put the new engine to good use and achieved good speed to finish the final stage in fourth place and managed to finish the rally on the eight position in the overall rankings.
"This has been a great start to our season. We tested some new configurations in the bike and also in the team," said team manager Wolfgang Fischer. "I am very happy that we have a lot of positives to take home. It was great to see JRod back among the top positions, while Buhler was very impressive with his consistency and in Caimi we have another top contender bringing fresh energy into the team."