FIM International Six Days of Enduro is in Italy this year, with the hosting country remaining out front during day two's World Trophy and Junior World Trophy classes.
Knowing what to expect as they competed on the same trails and, with one notable exception, the same special tests as on day one, day two was dry and dusty for all competitors. Just as on day one, nothing significantly affected any of the leading nation's top riders, meaning it was all about the important special test performances.
With all of their World Trophy team riders finishing inside the top ten of the overall individual classification on day two, Italy stretched their overall lead in the World Trophy standings to one minute and twenty-two seconds. With GasGas's Andrea Verona the event's fastest Enduro one class rider, and TM's Matteo Cavallo the event's fastest Enduro three competitor, together with solid performances from Honda's Thomas Oldrati, and Fantic's Davide Guarneri, Italy served up another impressive team performance.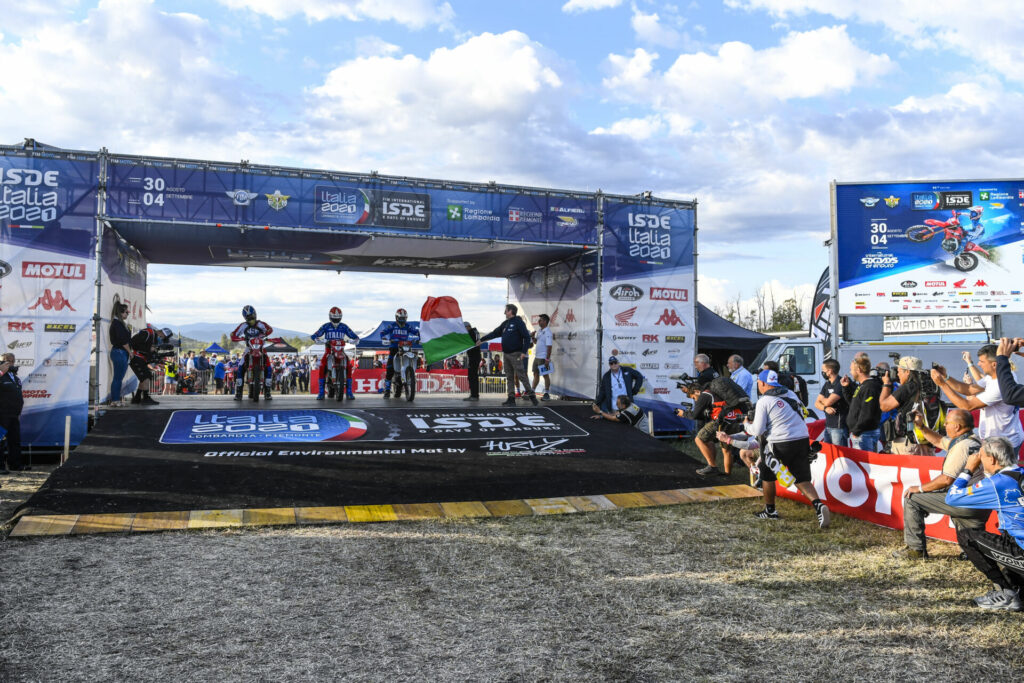 Extending their lead in the Junior World Trophy competition by a little over forty seconds, Italy were again the team to beat, but were pushed hard by an on-form USA. With TM's Matteo Pavoni and team mate Lorenzo Macoritto respectively sixth and seventh in the day's overall individual results, together with KTM rider Manolo Morettini, Italy stepped closer to the Junior World trophy title.
KTM's Dante Oliveira mixed it up with the World Trophy team riders near the top of the overall results on day two, the USA moved ahead of France, and again delivered a strong result. From two seconds down on France, the USA now sit forty-two seconds ahead. Behind Italy, USA, and France, Sweden hold fourth ahead of Spain and Finland.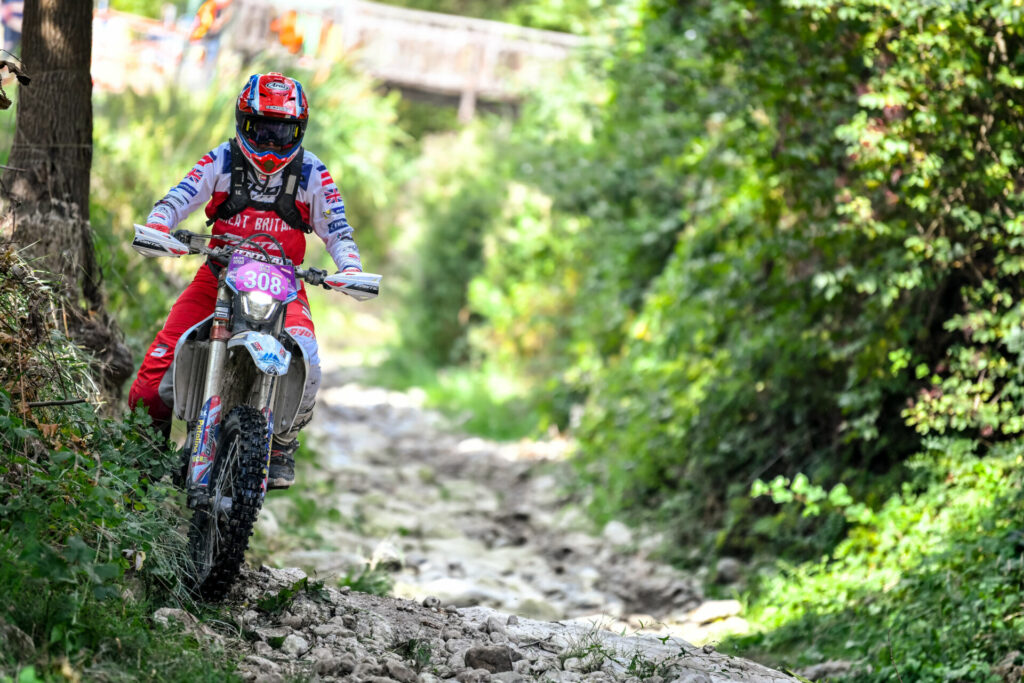 Close to six minutes ahead in the Women's World Trophy category, the USA extended their WWT team lead to complete another day untroubled. Behind them, Spain, who had finished as their closest challengers on day one, dropped to third as Great Britain jumped into the runner-up spot. Less than thirty seconds separate Spain and Great Britain after two full days of competition.