Day four of the ISDE International Six Days of Enduro saw Italy extend their lead in both the World Trophy and Junior World Trophy competitions.
In the World Trophy team competition there was no change at the top of the class results, with Italy continuing to lead on home soil. In the Women's World Trophy, the USA once again dominated, while in the Junior World Trophy, the USA dropped from second to fourth following a costly crash from Husqvarna's Austin Walton. GasGas's Andrea Verona ended the day as the fastest outright rider.
With team rider Verona arguably hitting his best form of the competition to date, and with three of their four riders placed inside the top five of the overall individual results, Italy was again the team to beat in the World Trophy competition. Placing one-minute and forty seconds ahead of Spain, with two days of competition remaining, Italy extended their overall lead to just over five minutes.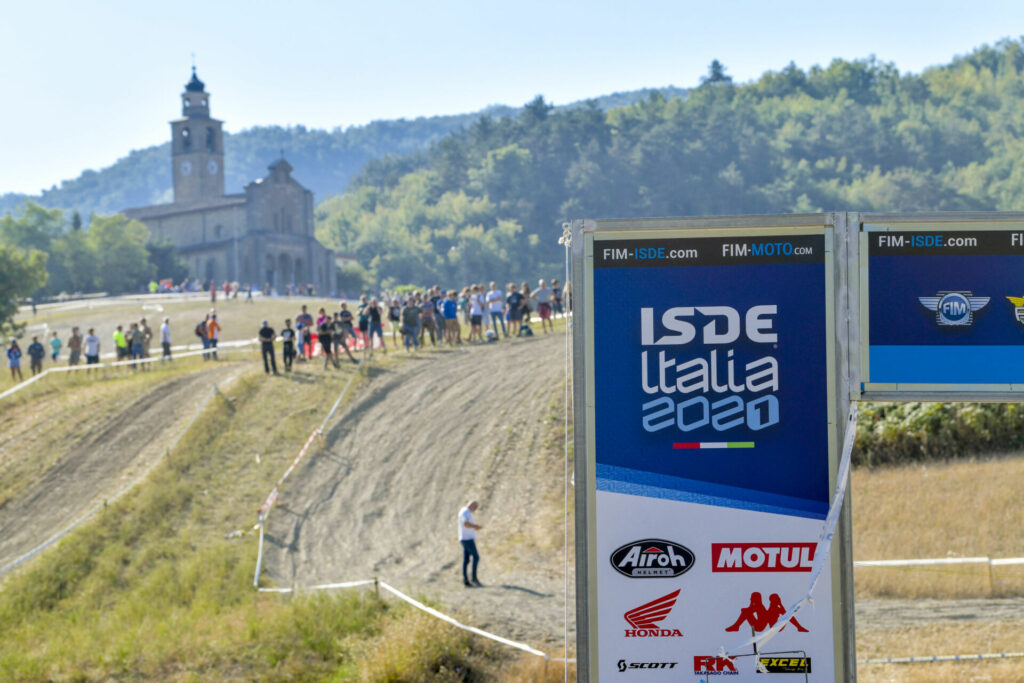 The day's biggest result shake-up came in the World Junior Trophy category. Second behind Italy at the end of day three, following a big crash from Austin Walton, which resulted in a sizeable loss of time, the USA dropped to fourth on day four. 
Italy was the fastest team in the Junior World Trophy, completing the day more than one-minute ahead of France to now sit six minutes and twenty-six seconds ahead in the overall results. With the USA running into troubles, France was able to capitalise and inherited the runner-up position, but sit a long way behind Italy. Sweden is holding strong, and now hold third behind Italy and France.
PC – Dario Agrati