Spain's Josep Garcia has won round two of the World Enduro Super Series, storming to victory at France's Trefle Lozerien AMV.
In testing conditions, the Red Bull KTM Factory Racing rider became the first non-French winner in the 33-year history of the race. With Yamaha's Jamie McCanney and Nathan Watson (KTM) finishing second and third respectively, it also marked the first time a French rider placed outside the top three.
For 2019, the second round of the WESS championship proved a challenge for the 600-plus riders competing. Continuous rain and occasional fog throughout the three days of racing at France's most-prestigious Enduro – Trefle Lozerien AMV – ensured the 719 kilometres of riding were both physically and mentally demanding for all.
Garcia makes history in France
With victory on days one and two, Garcia entered the third and final day of racing as the rider to beat. Holding a 30-second advantage over McCanney and Jeremy Tarroux (Sherco), the race was his to lose.
Second fastest to McCanney on the opening test, Garcia then won tests two and three. With victory almost his, another second fastest time on the penultimate test set things up for the 15th and final special test of the three-day race.
With rain falling heavily, he kept things safe to cross the finish line as a first-time winner of Trefle Lozerien AMV and victor of round two of the WESS.
Behind him, the battle for the remainder of the podium places was fierce. Helped in part by setting the quickest time on the opening test this morning, McCanney held his ground over his rivals to take the runner-up result.
All to play for third
Entering the final special test it was all to play for between Watson and Julien Gauthier (Yamaha) for third. Gauthier had just one tenth of a second in hand over the KTM rider. With both riders putting it all on the line, Watson edged out Gauthier by just over one second to snatch the final step of the podium in the last few moments of the race.
For Gauthier it was not to be and with his fourth place result it also marked the first time in the event's history that a French rider wasn't present in the top three positions. After a strong ride on day two, Tarroux slipped down to fifth, with teammate Theo Espinasse (FRA) completing the top six.
The eight-round WEES continues with round three at Austria's Erzbergrodeo Red Bull Hare Scramble on May 30 – June 2.
Josep Garcia (KTM)
"To get my first WESS victory of 2019, and also to create a little piece of history by being the first non-French winner here at Trefle Lozéeien, is amazing. The conditions really didn't suit me – I'm not really a big fan of wet, slippery mud. But I pushed hard on all special tests and, well, everything went perfectly.
"Coming here straight from Extreme Lagares wasn't easy but I knew this race was going to be important to my WESS championship."
Jamie McCanney (Yamaha)
"Right from when I started walking the special tests here in France I knew Josep Garcia would be the rider to watch. When conditions weren't too wet, or when they suited the 450 more, I managed to win some tests.
"And I'm really pleased about that. But Garcia was really strong throughout the event. I've been away from enduro racing for some time now, firstly getting over a shoulder injury and surgery and then focusing on rally.
"To come here and get the result I've got is really great. Despite the weather it's been a great event. I can't say if I'll be back for more WESS racing, but I'd love to compete at Hawkstone if my schedule allows it."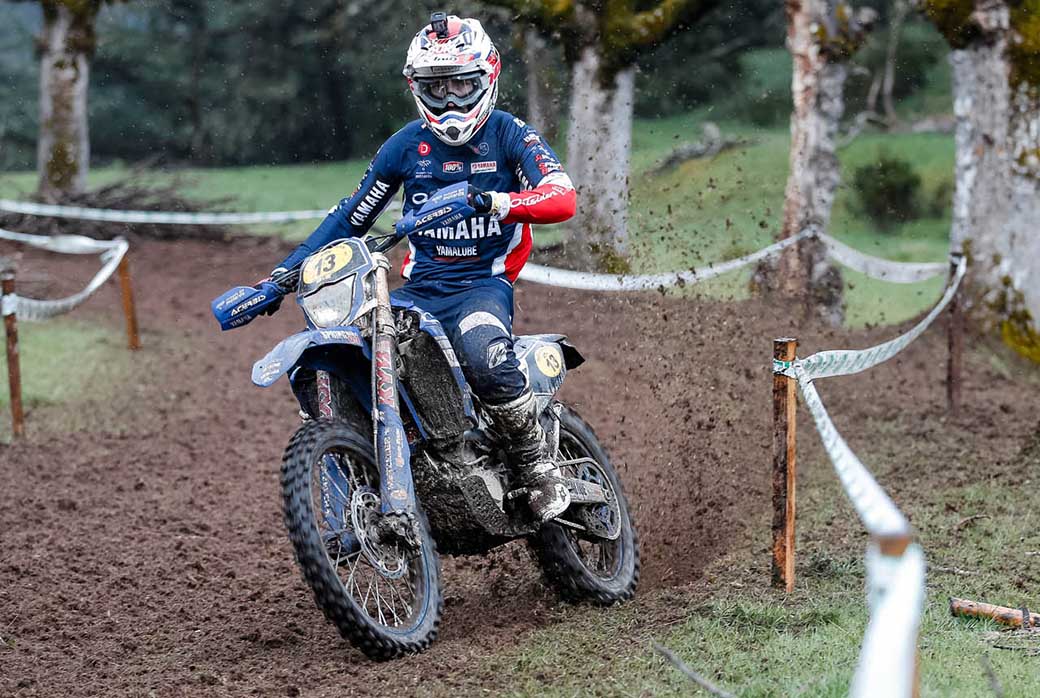 Nathan Watson (KTM)
"I'm really happy with third overall. This is the first Classic Enduro I've raced since this event 12 months ago, so I came into it a little unsure what to expect but also confident that it would suit me. I had a consistent three days and kept things upright over the 15 special tests, which was really important.
"I've really enjoyed racing the 450 – being able to keep things smooth in these conditions has really helped me. Things were really close coming into the final test, just half a second between third and fourth overall. Thankfully, I managed to jump up one position to third, which was a great way to end the race."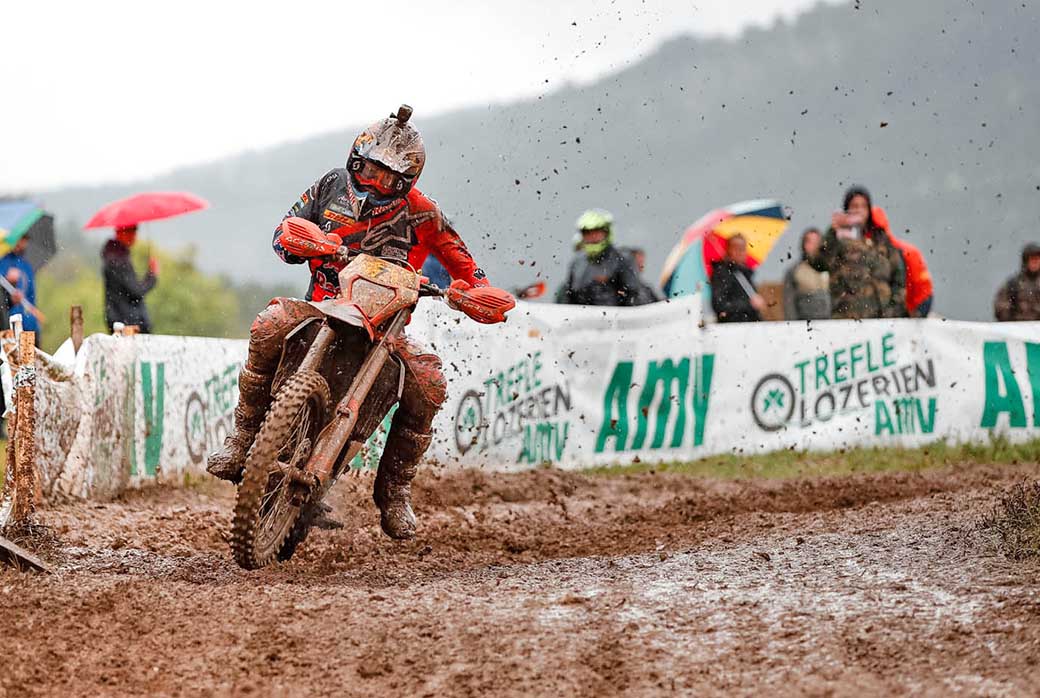 Results
1: Josep Garcia (KTM – ESP) 01:03:07.557
2: Jaime McCanney (Yamaha – GB) 1:03:49.586 +42.029
3: Nathan Watson (KTM – GB) 1:03:55.612 +48.055
4: Julien Gauthier (Yamaha – FR) 1:03:57.013 +49.456
5: Jeremy Tarroux (Sherco – FR) 1:04:10.136 +1:02.579
6. Theo Espinasse (Sherco – FR) 1:05:04.311 +1:56.754
7: Christophe Nambotin (Gas Gas – FR) 1:05:10.817 +2:03.260
8: Emmanuel Albepart (Yamaha – FR) 1:05:21.908 +2:14.351
9: Jonny Walker (KTM – GB) 1:05:31.888 +2:24.331
10: Joe Wootton (Husqvarna – GB) 1:05:52.828 +2:45.271
[more-from heading="More Enduro" category="enduro"]