Britain's Nathan Watson (KTM) sprinted to victory on the opening day of racing at round six of the World Enduro Super Series, the Hawkstone Park Cross-Country.
Delivering the goods on home soil, the Red Bull KTM Factory Racing rider topped Saturday's Fast Eddy Sprint Enduro to claim pole position for Sunday's Original Fast Eddy Cross-Country race.
Making it a 1-2 for KTM, teammate Josep Garcia (ESP) – the 2018 Hawkstone Park Cross-Country winner – was second, with British wildcard entrant Alex Snow bringing his Gas Gas home in third.
Glorious weather greeted the 500-plus entry for the opening day of competition at round six of WESS. Conditions were perfect for racing at the iconic venue with a two-stage Motocross and Enduro loop set to test competitors.
The Enduro special test – ridden four times – weaved its way through the surrounding woodland, while the Motocross test – also ridden four times – saw riders blast their way around the famous, sandy motocross circuit.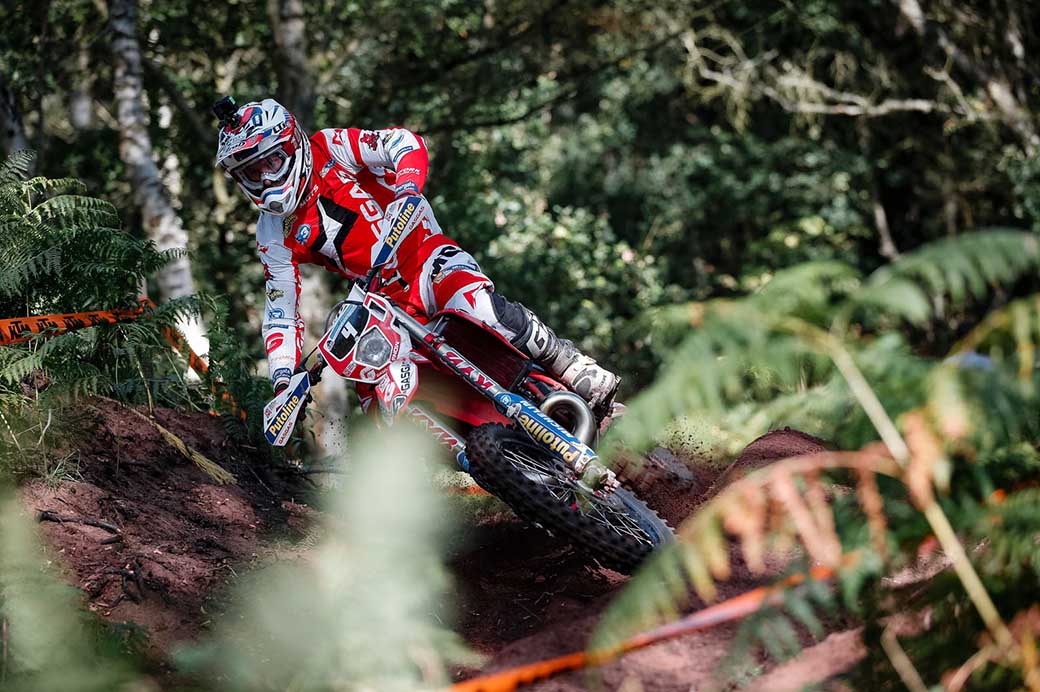 At the head of the field Garcia was quick to lay down his marker. Despite riding with a recent hand injury, he showed no weakness on the bumpy Enduro test and led the way as they moved over to Motocross test.
Eager to close in on Garcia, Watson chipped away at the Spaniard's lead to close the 10-second gap before increasing his own advantage to 10 seconds by the end of the day.
With the leading duo breaking away from the chasing field, both Snow and Finland's Romi Kytonen (Husqvarna) showed they'll be riders to watch for on Sunday as they battled head-to-head for third.
Snow held a slender four-second advantage at the end of the Enduro tests, but Kytonen fought back on the Motocross section. Closing the gap with each run, he came within one-tenth of a second of Snow for fourth.
The battle for top-five was equally fierce between Jonny Walker (GB) and championship leader Manuel Lettenbichler (KTM – GER). Walker held the upper hand after the Enduro tests, but with Lettenbichler coming on strong in the Motocross portion, the duo went to the wire, with Walker just hanging on to take fifth.
Back in action having missed round five due to injury, South Africa's Travis Teasdale showed he's up to speed with a strong showing in seventh for Eurotek KTM.
Nathan Watson: "I'm really happy with how today has gone – we have had really good weather, so conditions have been perfect. I was 10 seconds down after the four Enduro tests but managed to get that back and go about eight seconds in front after the Motocross tests.
"I've made a switch to the 450 for this round and it really suits me. It's the bike I ride all winter for the Beach Races and yet it's only the second time in the WESS this season that I've been able to ride it. Last year, I came into the event full of confidence because I had won it the year before but Josep beat me fair and square.
"That's given me a little extra motivation for this year. It'll feel extra-special racing in front of my home fans tomorrow. Josep will be tough to beat, but I only have one goal and that's the top step of the podium."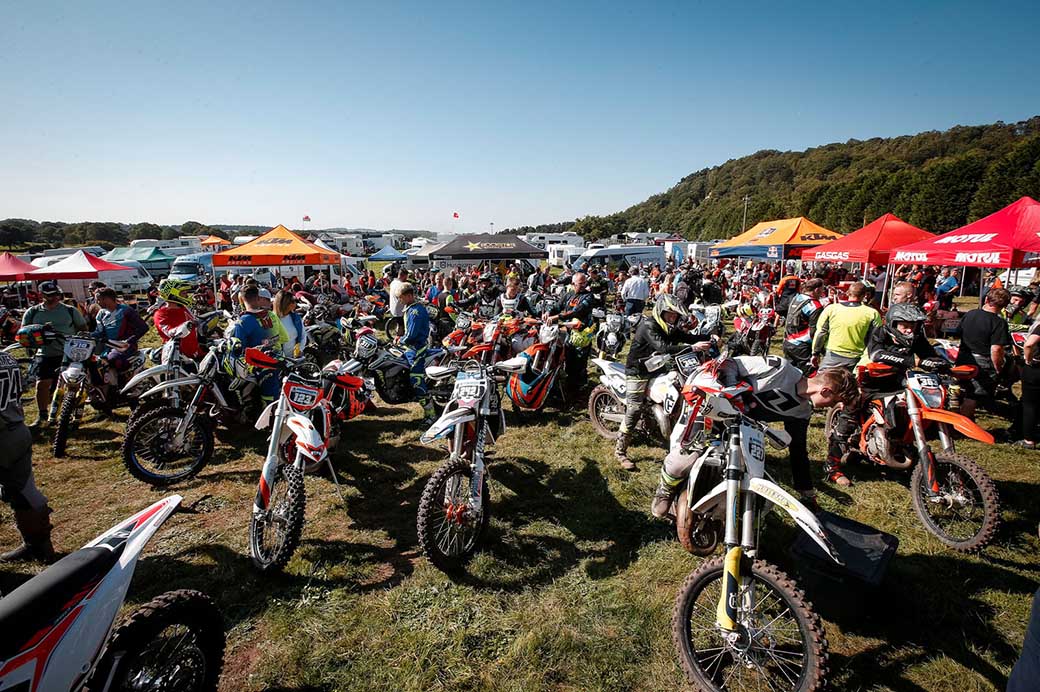 Alex Snow: "I'm really happy with today – third overall after the sprint – it's definitely a lot better than last year. I had a good Enduro test but was actually quite steady on the Motocross test – I didn't have such a good feeling on that. Overall, I felt pretty good, pretty consistent time-wise.
"In Sunday's race last year, I made a bit of a mistake in the rock garden and lost some ground to the front boys and it wasn't easy to recover from that. This year, with a better start position, my aim is to start well with Nathan and Josep and try to hang in there.
"The ultimate goal has to be a podium, I've shown today I definitely have the speed, so if I can stay with the top guys I don't see why it's not possible."
Jonny Walker: "Today was good, I'm happy with how I rode. Finishing fifth puts me in a good position for tomorrow. The sprint format of today takes a bit of getting used to and I struggled a little on the Motocross track, but tomorrow it's a little different, so should be okay.
"It's nice to race at home in England to be honest. I've been working hard all year on my speed and fitness, so to get a podium here would feel amazing."
Will Hoare: "Today went alright, it got really rough later on. When you walked it, it looked okay, but it was quite whooped out towards the end. The first test in the woods went well, I think I got eighth or ninth.
"The Motocross test didn't go quite as well – I think I finished outside the top-10 on that one. I enjoyed it all and I'm riding a four-stroke, which is a bit different. I'm looking forward to tomorrow now, it's going to be tough and I think at that halfway point you're definitely going to be tired. The goal is top-10 but I'll just have to see how things go."