Delivering the goods for the fifth time, Husqvarna's Graham Jarvis was celebrating again at the Erzbergrodeo Red Bull Hare Scramble. Jarvis overcame his trademark steady start to take control at Carl's Dinner, although Germany's Manuel Lettenbichler (KTM) took second, with Sherco's Mario Roman third.
"I think this could be the most important Erzberg victory of my career," said Jarvis. "A lot of people were talking about my age and at 44 I did have some doubts about my fitness for the full race. But I just kept my focus and kept pushing."
Organisers pulled out all the stops for 2019 to mark the 25th edition of the Erzbergrodeo and a longer course took the 500 qualified riders higher up into the Iron Giant. With the traditional prologue whittling the 1,702 competitors from 43 nations down to 500, it was WESS championship leader Josep Garcia who took the top spot.
However, Sunday's Red Bull Hare Scramble would tell the true story of the weekend. Garcia was fast out of the quarry but Lettenbichler was right in contention and quickly took charge. He held that lead up until Carl's Dinner where Jarvis then chewed him up and spat him out.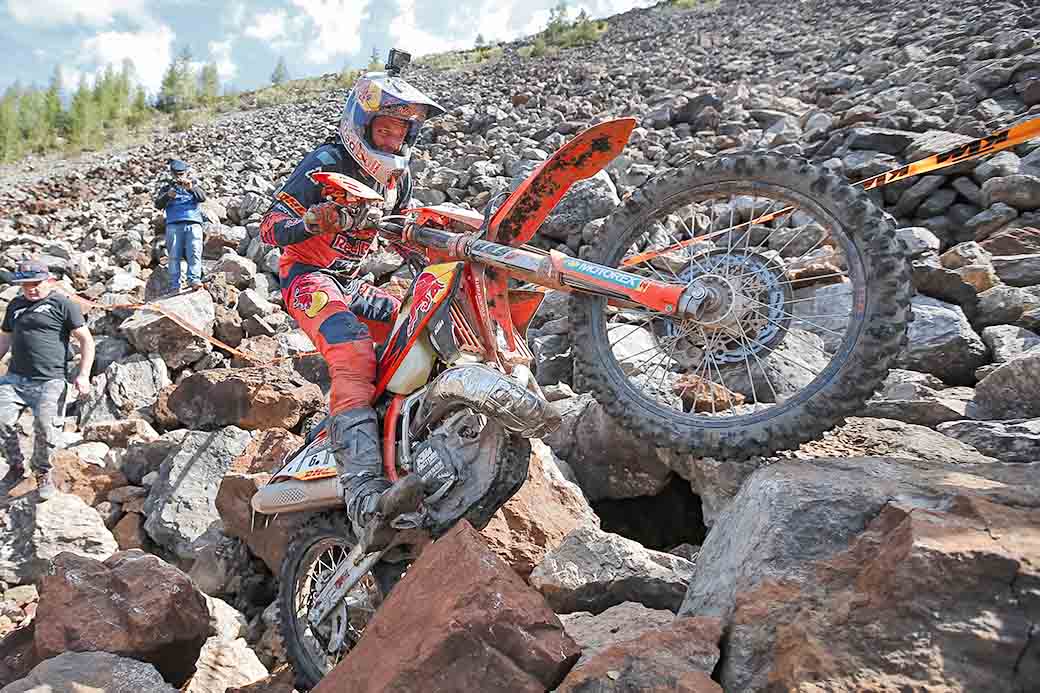 Magnificent in the boulder garden, Jarvis put hurt into his young challenger and opened up a sizeable lead. He looked a sure winner, but Lettenbichler made a gallant charge back to draw level at Green Hell before Jarvis upped his pace and charged home to win.
"I knew I would have work to do from the start, but the faster sections of the race early on never really suit me," said Jarvis. "Once I got to Carl's Dinner I started to make up time. It was different to when I walked it, and I was feeling it physically, but it went really well.
I managed to lead going into Green Hell, but it was close there with Manni. I just had to keep pushing after that. It's amazing to be a five-time Erzberg winner."
Finishing just over two minutes behind Lettenbichler's runner-up result provisionally moves him into the championship lead after round three.
Putting in a strong ride during the second half of the race, round-one winner Roman was able to cement his position in third and secure a debut podium result in the race.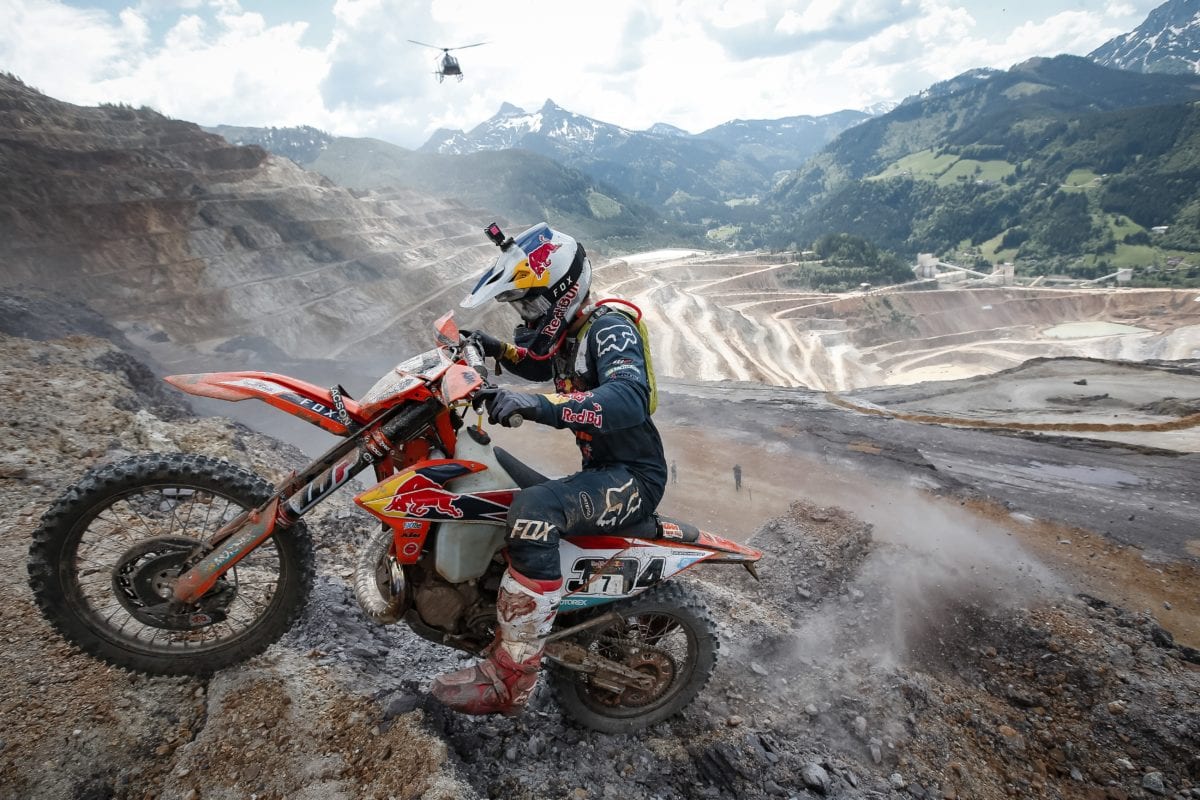 Also finding his rhythm after Carl's Dinner, Spain's Alfredo Gomez (Husqvarna) was able to work his way past Wade Young (Sherco) to eventually finish fourth.
Despite holding a podium position at the halfway stage in the race, Young slipped down the leaderboard to close out the top five.
It was a case of one step forward two steps back for Billy Bolt, who had hopes of finishing on the podium but never quite found that magic rhythm needed to excel on the Iron Giant. Mistakes early on cost him time and from there it was a battle to regroup before overtaking Walker on Dynamite to take seventh.
"I struggled a lot in the beginning and had to push up a number of climbs that were rideable, so that set me back a lot and used a lot of energy," said Bolt.
"It's so intense right from the start. If you don't get into your groove like I didn't it's just so hard to push on. Things escalate very quickly when you make mistakes and as hard as I tried I wasn't able to get a rhythm I was happy with.
"I guess that considering my injury and time off a bike I can't be too disappointed but as a racer it's hard when you're unable to perform like you know you can."
Jonny Walker (KTM) couldn't manage another podium result. Never quite getting into the swing of things, Walker admitted to struggling his way through. A failing tyre towards the end prevented him from fighting for a possible top-five spot and he crossed the line in eighth.
"I got a really good start but maybe pushed a little too hard early on," said Walker. "The faster sections and hill climbs took a lot out of my tyre and that made things a lot trickier later on.
"Physically I feel good, tired of course because perhaps after struggling a little on some of the hills I had to work a little harder. Eighth place is a good result but it's not where I want to be."
Just missing out on a top-10 result, Jonathan Richardson (Husqvarna) put in a remarkable performance. Although not enjoying the opening half too much, he got things going after Carl's Dinner and following a bit of team work at Green Hell, carded 12th.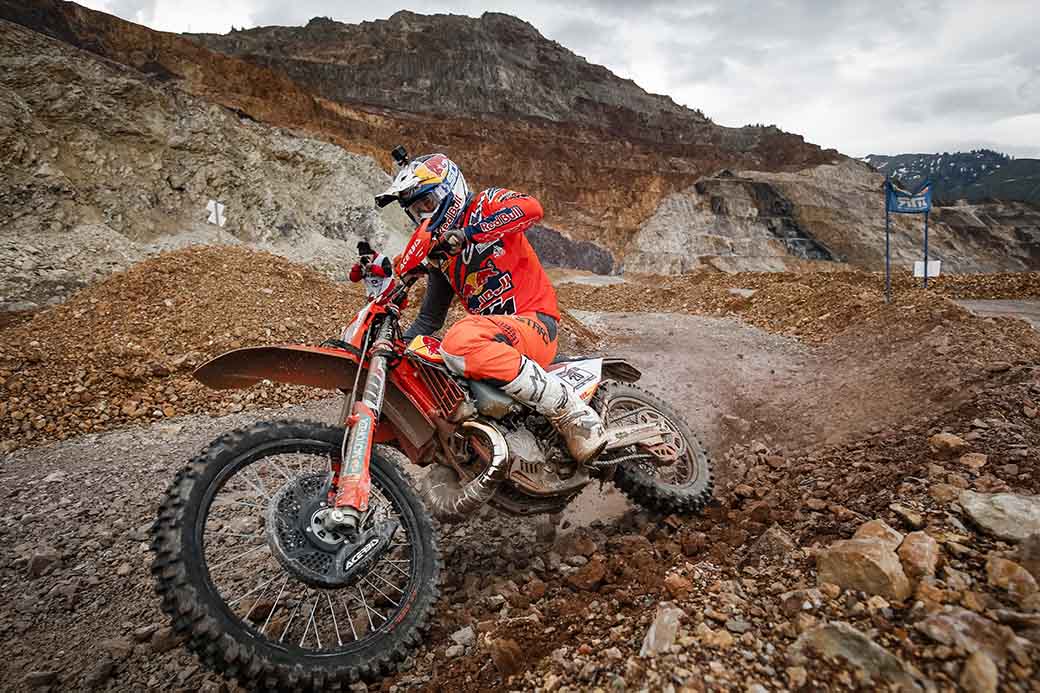 "It's been good to get to the finish line but I feel like I had at least a top 10 result or better in me. I didn't start too well but made up a good lot of ground and exiting Carl's Dinner I was still relatively fresh.
"At Green Hell it was a bit of a mission. Lars Enockl, Dieter Rudolf and myself needed to team up to pull the bikes through. The guys were knackered and I ended up riding theirs up too while they pulled the rope. The Erzbergrodeo is never tame and I'm keen to get back year and give it another shot."
With 16 riders crossing the finish line Nathan Watson (KTM) missed the cut, reaching Dynamite within the allowed four-hour time limit.
"I got a great start, I think I was fifth early on, through the first few check points," said Watson. "Carl's Dinner was just brutal. Then I worked together with a few riders to get through Green Hell and then onto Dynamite. I got further than I did last year, on a longer course, so I'm pleased by that."
While talk centered around who would take the 25th edition win, another major talking point was if Laia Sanz (KTM) could become the first women rider to finish. Taking a break from rally duty, Sanz gave the Iron Giant a good go but ultimately fell short after Carl's Dinner.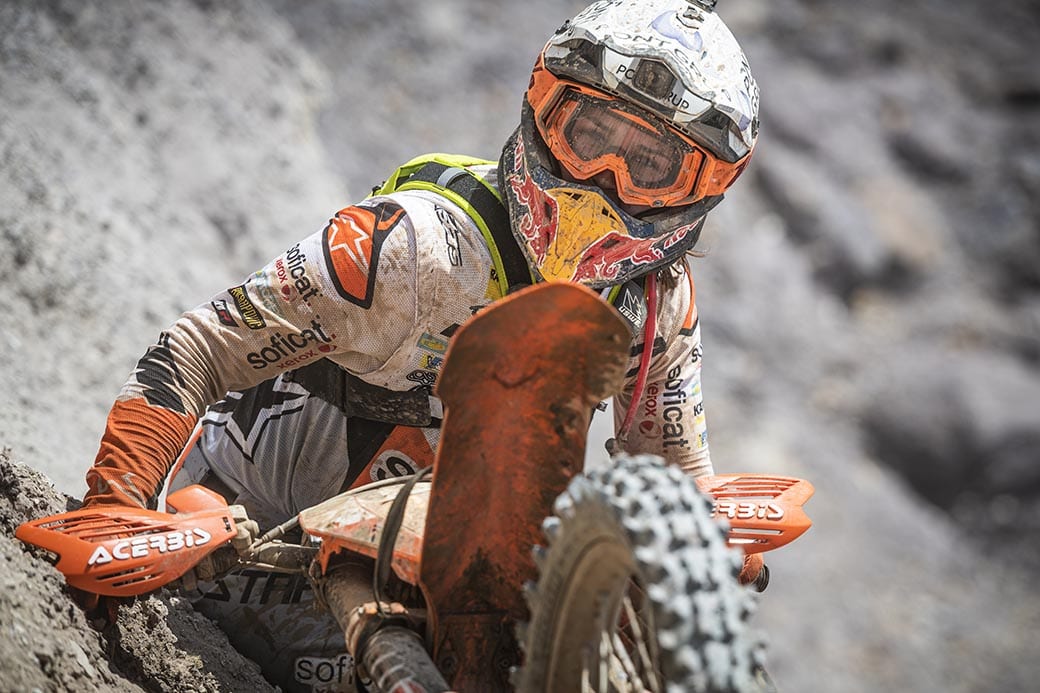 "I'm happy – I was going well after a good start," said Sanz. "I was fast through the woods but then I crashed twice on a difficult uphill. I damaged my bike a little there also, so I didn't feel that comfortable after that and before the refuelling I got stuck in some snow.
"About 15 riders passed me there and I used too much energy. Going through Carl's Dinner was so hard because I used so much energy before that, but I've enjoyed it, I completed Carl's Dinner and it's been an incredible experience."
The World Enduro Super Series now heads to Spain for the Hixpania Hard Enduro on June 21-23.
Erzberg 2019 Results
1 Graham Jarvis (Husqvarna) 2:26:46
2 Manuel Lettenbichler (KTM) 2:28:55
3 Mario Roman (Sherco) 2:32:19
4 Alfredo Gomez (Husqvarna) 2:36:28
5 Wade Young (Sherco) 2:41:07
6 Taddy Blazusiak (KTM) 2:50:41
7 Billy Bolt (Husqvarna) 2:52:46
8 Jonny Walker (KTM) 3:00:25
9 Pol Tarres (Husqvarna) 3:08:57
10 Travis Teasdale (KTM) 3:20:12
11 Lars Enockl (Husqvarna) 3:39:47
12 Jonathan Richardson (Husqvarna) 3:39:50
13 Dieter Rudolf (KTM) 3:42:44
14 Trystan Hart (KTM) 3:55:21
15 Josep Garcia (KTM) 3:56:18
16 Xavi Leon (Husqvarna) 3
Other British Results
Check Point 23
Nathan Watson (KTM)
Check Point 21
William Hoare (KTM)
Check Point 20
Charlie Frost (KTM)
Chris Windle (Husqvarna)
Jack Spencer (Beta)
Jordan Scott (Husqvarna)
Joe Deakin (KTM)
Sam Winterburn (KTM)
Check Point 18
Wayne Braybrook (Husqvarna)
Check Point 17
Thomas Widd (Sherco)
Check Point 16
James Dent (Sherco)
Harold Crawford (Husqvarna )
Josef Westgarth (KTM)
Check Point 13
Matthew Thompson (KTM)
Check Point 11
Max Diment (KTM)
Jamie Williams (KTM)
Check Point 9
Mark Kirby (KTM)
Check Point 7
Stuart Mack (Beta)
Lewis Gigg (KTM)
John Lumley (Husqvarna)
Simon Hamilton (Husqvarna)
Jason Pearce (Husqvarna)
Colin Blunt (KTM)
Jordan Jones (KTM)
Tommy Grimmer (KTM)
Jeremy Mold (KTM)