REVO Husqvarna UK got its season off to a rock-solid start with new signings Dylan Walsh and Alvin Östlund both producing positive performances at the Hawkstone International Motocross on Sunday.
Making their competitive debuts for the team in a stacked MX2 field featuring a number of world championship contenders, the 21-year-olds were in impressive form on their FC 250 race bikes.
British-born Dylan, who was brought up in New Zealand, qualified in ninth before getting his opening moto off to a great start and was pushing hard for the lead when it was red-flagged after another rider crashed.
Unfortunately, when it was restarted he was taken down in the first turn and was forced to charge back to 21st at the flag.
In race two he was quickly into second and after exerting moto-long pressure was perfectly positioned to take the win and secure a place in the overall top 10 when the leader fell.
HIs day ended early when he withdrew from the mixed-capacity Super Final following a crash.
Alvin qualified one place ahead of his team-mate and raced to a fantastic fourth in the restarted opening MX2 moto. After coming home 12th in race two for seventh overall, the Swede ended the day with a hard-fought 14th against the 450s in the Super Final.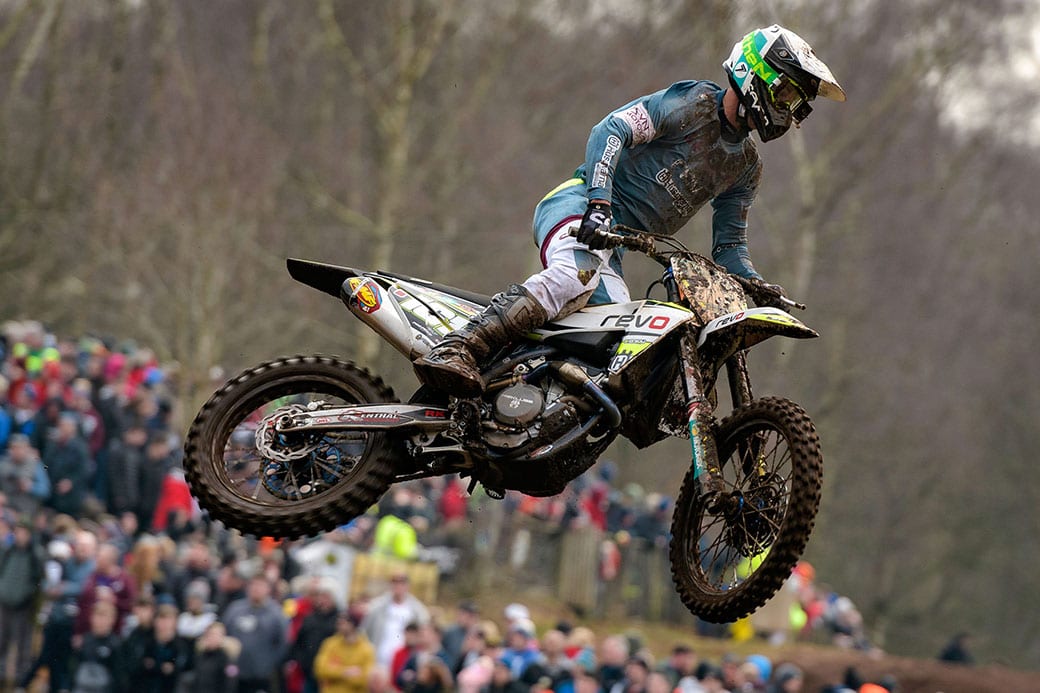 Team principal Mark Yates: "Overall I'm very pleased. It's been a great start to the season for us – it was an important shakedown. Dylan was desperately unlucky that the first race was red-flagged when he was in such a strong position but there was no arguing with his win in race two. It was a fantastic result and I'm delighted for him.
"We know Dylan's got the speed, now we need to work on his consistency but today's been a real confidence boost for him which is great heading into the first round of the FIM Motocross World Championship in Argentina at the beginning of next month.
"I'm also really pleased for Alvin. He's had a couple of solid results today which is incredibly positive for him. It's his first time on anything other than a Yamaha and he's super-pleased with the bike.
"We're leaving Hawkstone in a very strong position so I need to say a big thank you to the entire team. Everyone's worked so hard and put in the hours to get everything where it is. Next stop is France for the Lacapelle International and then we're on the plane to Argentina."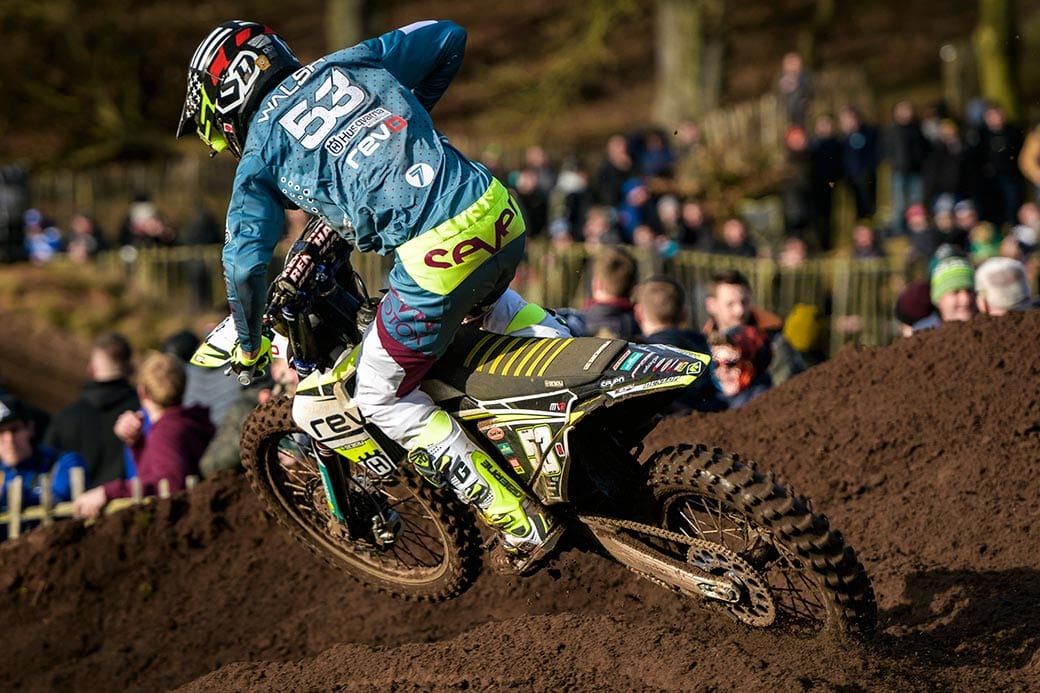 Dylan Walsh: "It's been a bit of an up and down day to be fair. In the first race I had a good moto going with some good lap times until they red-flagged it and on the restart someone clipped me in the first turn and I went down. In the second moto I got a good start and was pressuring for the lead for most of the race and was in a position to take the win when Adam Sterry went down.
"The Super Final was also looking good and I got myself into around sixth but I had a coming together with another rider and thought it would be best to call it a day."
Alvin Östlund: "I feel good. It's my first race so a lot of nerves are out of the way now. In the last race I had the best feeling because I was more loose and didn't get arm-pump. Overall it's been a solid day, I'm feeling healthy and I got some good practice."
[more-from heading="More Hawkstone International" tag="hawkstone-international"]