The penultimate round of the Fast Eddy Club Championship was hosted at Brake Hill Farm, near Kettering, on Sunday, also known as Champs Parc, a track which boasts a motocross track, small wood section and a grassy field.
Every time the Fast Eddy team come back they make something new out of the venue, and in combination with the last of the good summer weather, it made for a great weekend. After a practice day on Saturday, the track was primed and watered ready for the kids race on Sunday morning.
From the very beginning, Jack Sandland showed his determination to win which allowed to him to lead the whole race and take the Big-wheel 85-150 overall. Zach Price was not far behind, and Callum Hughes placed third.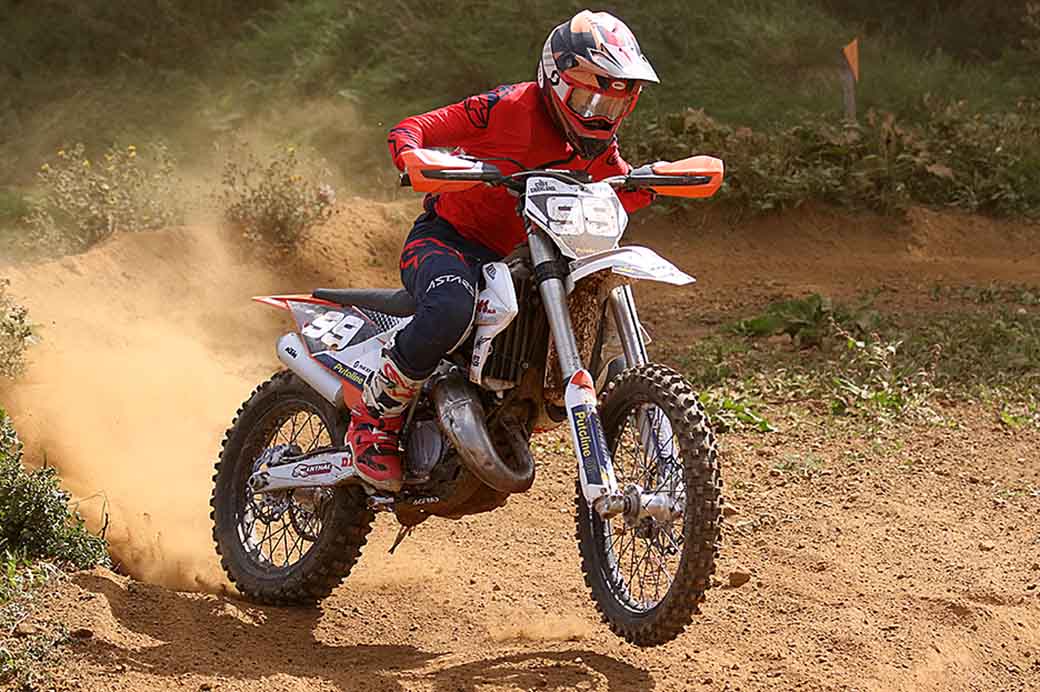 In the SW85cc it was Freestyle Husqvarna Youth teammates Endaf Hughes and Rhydian Rees who took it by storm to finish first and second respectively, followed by Fin Sheppard.
The 65cc however and Autos saw only a single rider each: William Barnett in the 65s and Harry Jordan in the Autos.
With the kids having created a small dust storm on the main motocross field, it was down to the adults to create an even bigger one: racing for longer and with nearly four times as many participants.
The Experts rose to the challenge and it was Harry Edmondson who led the pack off the start line and for the rest of the race. At the 1hour 45 minutes point, Harry had lapped up to seventh place, and by the end he had lapped up to fifth.
It wasn't an easy job for second-placed Ricky Wiggins to keep up, nor for James Palmer in third, but their impressive ride earned them some important championship points. In the wider Clubman, Archie Collier threw a spanner into the works by splitting up the James brothers for the majority of the race.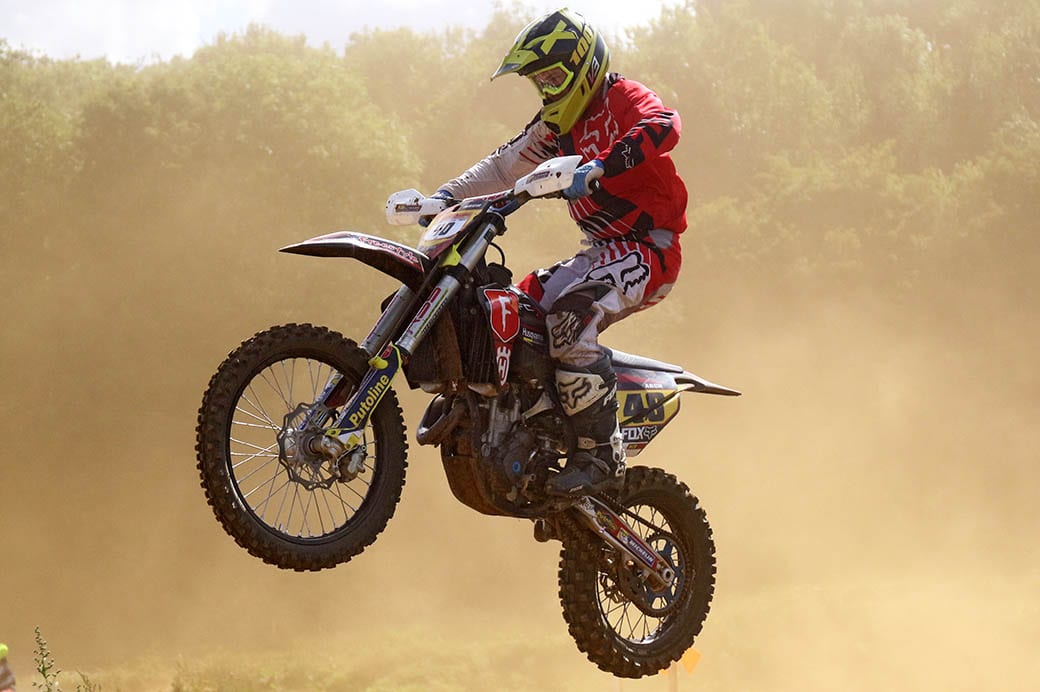 Adam James led the way with Archie about a minute behind and Jacob James chasing Archie for second overall.
As well as securing first spot in the 2T followed by Jacob James and Jake Taylor, Adam was fifth overall too. In the 4T category, however, Archie Collier secured his spot on the top of the podium followed by Ben Key. But it was not an easy one for Olly Ray, on only his second outing in the Clubman, who was battling hard before he got a puncture.
After a quick dash to the pits, wheel swapped and back out onto the track, he climbed up to third in the 4T class. As for the Vets classes, Vets A had only two competitors, Derek Bawn and Cefyn Games, who placed first and second respectively.
There was some very determined riding in the Vets B class, but it was Kieran Jordan who dominated and took the win in front of Chris Day and Stephen Evans. In the Over 50 Alan Vissian took another win this series, followed closely by Andy Harvey and Shaun James.
Cory Cookland and Doug Lote were neck and neck after one hour in the Youth B with only five seconds between them at the finish of the lap, but as Cory left the pits before Doug it allowed him to build up a gap.
By the end of the race Cory was in eight overall and managed to pass Derek Bawn, allowing him to distance himself from Doug Lote even more. Cynan Jones took the third spot.
The Sportsman was also hotly contested but it was Jabez Grazier who came out on top, followed by Ant Trawford and Kristian Ankritt. Alex Clarke claimed success in the Novices, with Toby Richardson taking second and Tony Harvey third.
Results
BW 85-150cc: 1 Jack Sandland, 2 Zach Price, 3 Callum Hughes.
SW 85cc: 1 Endaf Hughes, 2 Rhydian Rees, 3 Fin Sheppard.
65cc: 1 William Barnett.
Auto: 1 Harry Jordan.
Adult races
Expert: 1 Harry Edmondson, 2 Ricky Wiggins, 3 James Palmer.
Clubman 2T: 1 Jacob James, 2 Adam James, 3 Jake Taylor.
Clubman 4T: 1 Archie Collier, 2 Ben Key, 3 Olly Ray.
Vets A: 1 Derek Bawn, 2 Cefyn Games.
Vets B: 1 Kieran Jordan, 2 Chris Day, 3 Stephen Evans.
Over 50: 1 Alan Vissian, 2 Andy Harvey, 3 Shaun James.
Youth B: 1 Cory Cookland, 2 Doug Lote, 3 Cynan Jones.
Sportsman: 1 Jabez Grazier, 2 Ant Trawford, 3 Kristian Ankritt.
Novice: 1 Alex Clarke, 2 Toby Richardson, 3 Tony Harvey.
[more-from heading="More Motocross" category="motocross"]