Just over one week ago Brad Anderson was left with a face that would frighten young kids after faceplanting the dirt at the famous Hawkstone Park circuit at the pre-season International.
As you can see from the image above, his face one week ago was left bloodied, cut, swollen and bruised but he has since made a remarkable recovery.
Check out the image of Brad below, the progress he has made is stunning. Ando puts it down to the use of CBD oil.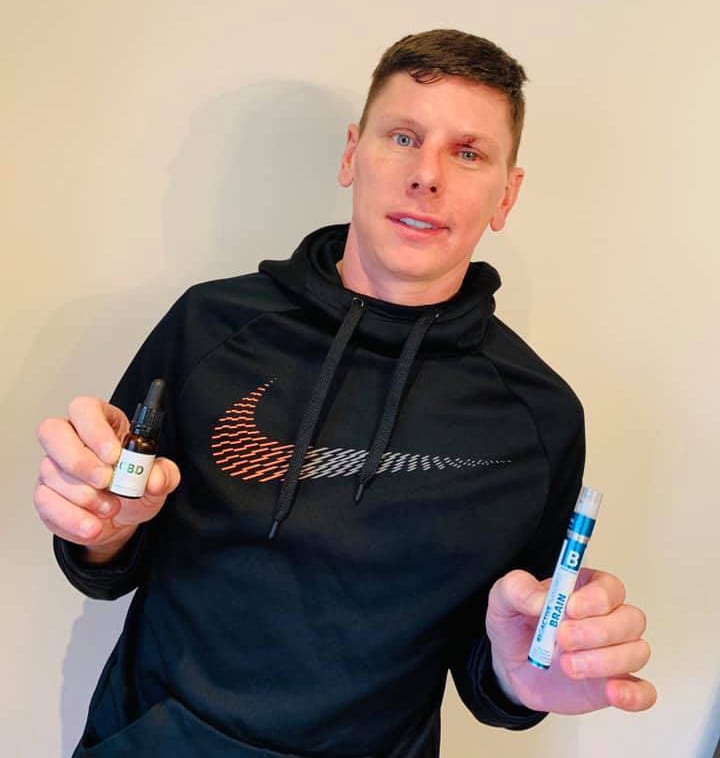 "I can't believe the difference a week makes," he exclaimed. "Healing up so, so fast thanks to CBD oil.
"I'm making good progress but I won't be racing this weekend but hope to be back on it for the first round of the Maxxis [ACU British Motocross Championship]."
Brad had announced just ahead of the season a new sponsor, Hashtag Organics CBD Oil, and he says you can grab yourself a discount using the code Ando60.
We've no personal experience to the healing powers of CBD oils but we have to say Anderson's recovery is pretty impressive. Have you been injured and got some great before and after shots? If so, hit us up on Facebook.
[more-from heading="Latest News" category="news"]