Two-time EMX300 champion Brad Anderson will be feeling pretty sore from his Hawkstone injuries this morning.
The Verde Substance KTM rider had a bad crash in the opening MX2 race at the Hawkstone International on Sunday.
There was some serious concern for the popular Brit as he was left knocked out from the fall and the side of his helmet had suffered damage. The race was red flagged so that he could receive medical attention on the track.
Ando got an excellent start in the first moto and was soon leading the pack on his two-smoker – against 15 GP four-stroke riders.
Brad found it difficult to stay ahead of the chasing pack and moved down to seventh place. Then it all went wrong.
As he came out of the woods both Brad and Jed Beaton took the same line and both came off.
Although Beaton was able to quickly get back up and carry on, Brad and his bike had cartwheeled, which left Brad in the ditch.
It's understood that his bike hit him mid-air, probably knocking him unconscious before he landed.
The good news is that although Brad was taken by Ambulance to the hospital, he has no broken bones.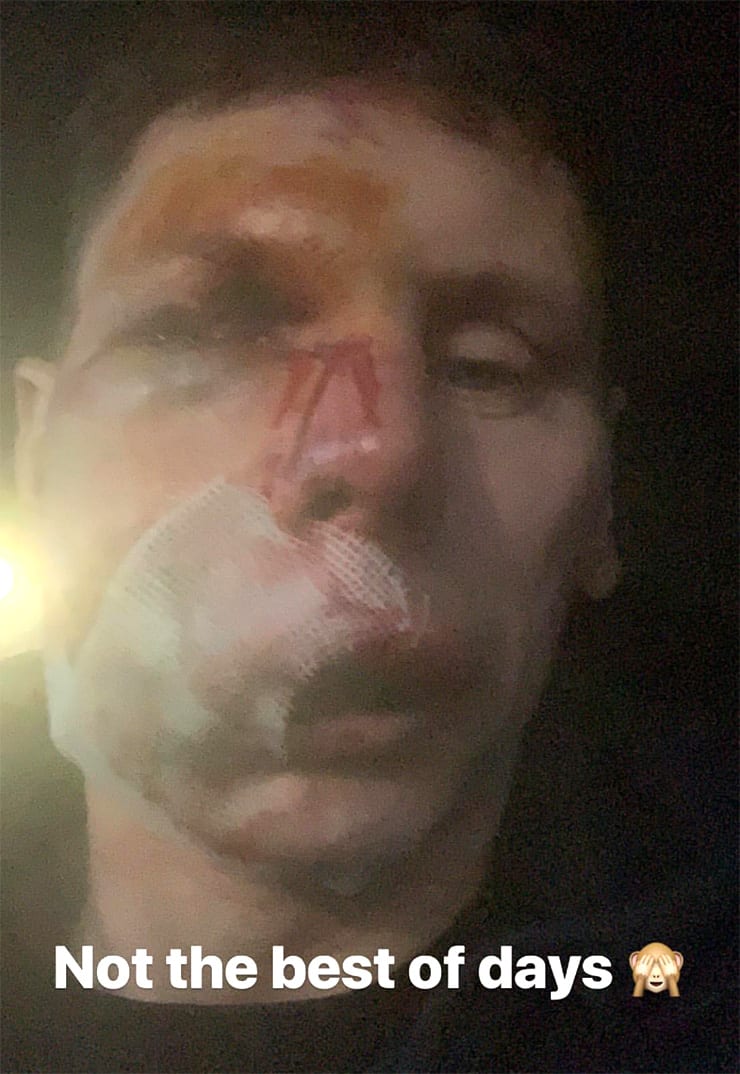 His face is a bit of a swollen mess and he has a cut near his eye and one on his lip but he's lucky to get away with just seven stitches and a bunch of pain killers.
"Gutted for Ando and obviously, we have been very worried about him," said Team manager Adrian Kirk. "So relieved that his injuries aren't too serious. He was going well on his two-stroke too."
Ando is one very tough cookie and will soon bounce back from this. Everyone at Dirt Bike Rider wishes him a full and speedy recovery.
The 37-year-old announced earlier this week that Organics CBD had come on board as a new personal sponsor.
Verde Substance KTM team-mate Dominic Lancett had a much better weekend with perfect scores in the MXY2-Open class to top the podium.
[more-from heading="More Hawkstone International" tag="hawkstone-international"]