Weston Beach Race is a somewhat different event for Apico Husqvarna and something that they have been doing as Apico Factory Racing for the last five years, raising money for the Air Ambulance Service in conjunction with Ice Valley Water.
They arrived to set up on Thursday and the weather was not looking favourable. Luckily, they managed to get the awning up and sandbags attached just before the sea brought a torrent of rain in that delayed proceedings for a little while. Eventually, after getting everything in place and with the riders arriving, they were set up and ready to get things moving on Friday's day of scrutineering and sign on.
[inline-teaser article="video-weston-beach-race-2019-highlights" class="watch" align="left"]
Friday went well, with lots of people signing up for the Leatt goggles promotion to test during the event and winners of the Leatt Golden Ticket coming to claim their free gloves from the Apico Hydration Station.
With the rain subsiding for the Saturday and race day there were more people wanting Ice Valley's water and helping to raise money for charity. With the team signing completed and the team kitted up and photographed it was time to head to park ferme.
With all Apico riders assembled in the seeded pen with the likes of Ronnie Mac, Billy Bolt and James Hillier it was time to get the main event underway.
Jamie Law brought home the best result of fifth overall in his fifth Weston and third for Apico Husqvarna.
Law raced without a rear brake for most of the event and without front brakes for the last hour and a half. It was seasoned skill and experience coupled with a bike that didn't miss a beat that helped him to the flag.
"I struggled from the start losing the rear brake and eventually the front in one of the hardest off-road endurance competitions this country has to offer," said Law.
"The Pirelli tyre did its job as did the Leatt hydration system, keeping me going and the sand out of my mouth most of the time. I'd like to thank Dylan, Anna and everyone at Apico as well as Steve Dulson for this season, it's been a blast."
Matt Burrows has had a hard year with injury and really came through the pack having some awesome battles with Apico Husqvarna guest rider Steven Clarke. Unfortunately, Clarkey suffered a collapsed wheel after a backmarker rode over it in a berm and a couple of laps later was forced to end his day early. Matt went on to another great result with seventh overall in his fourth Weston for Apico Husqvarna making it a career seventh in total.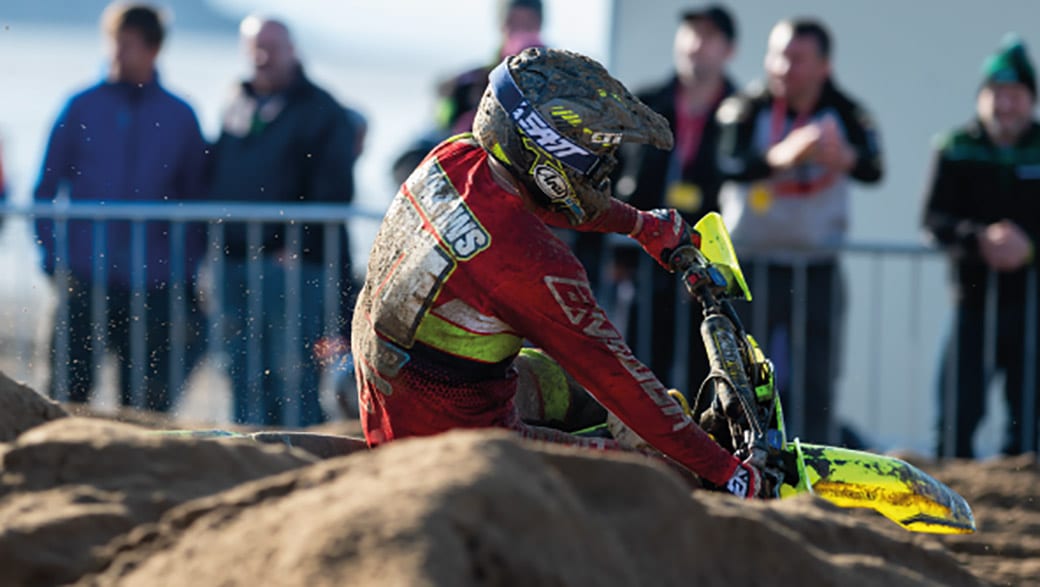 "Great weekend, weather and racing, I had a full-on hour battle with Clarkey, trading places with us both having the odd spill, it made for great racing," said Burrows. "The highlight was finishing with a drinks can's worth of fuel left in my bike! Couldn't believe I'd made it back to the pits!
"I've got to thank Leatt for the goggles as they went to the end of the roll-off every time and were perfect. I'd like to thank Apico Husqvarna and Dylan and Anna and everyone at Apico for a great 2019."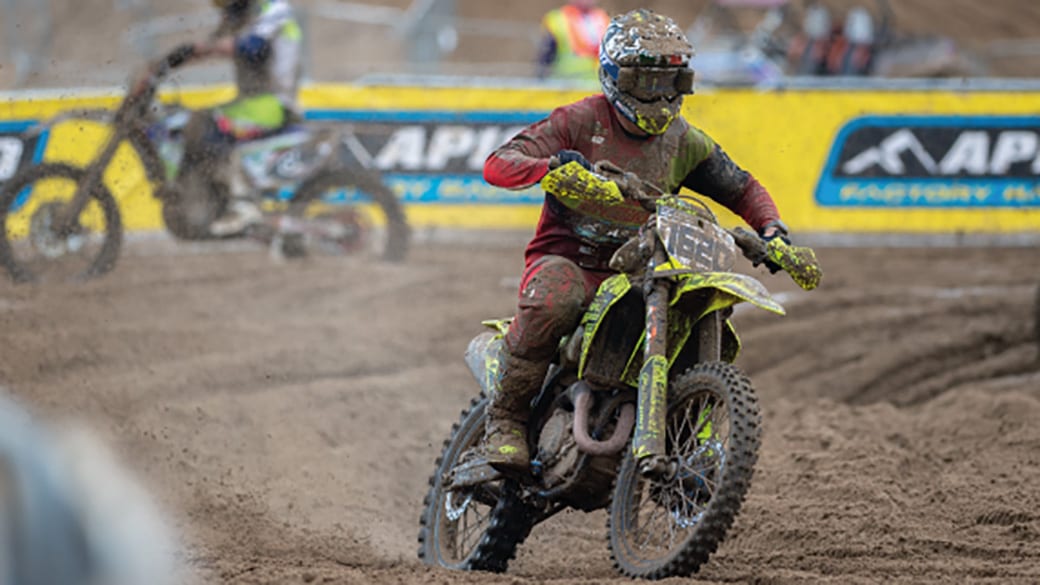 It was at the gates that Stuart Edmonds realised he had a technical issue and had to pit immediately before going back out almost two laps down. Thanks to the slick work in the pits Edmonds was able to continue and work his way through 900-plus riders before battling through to an amazing 27th place. "This event is more than I expected, there's such a buzz about the racing and the build-up to the event," said Edmonds. "It's so awesome racing with so many people and I think every rider should do this event once in their lives.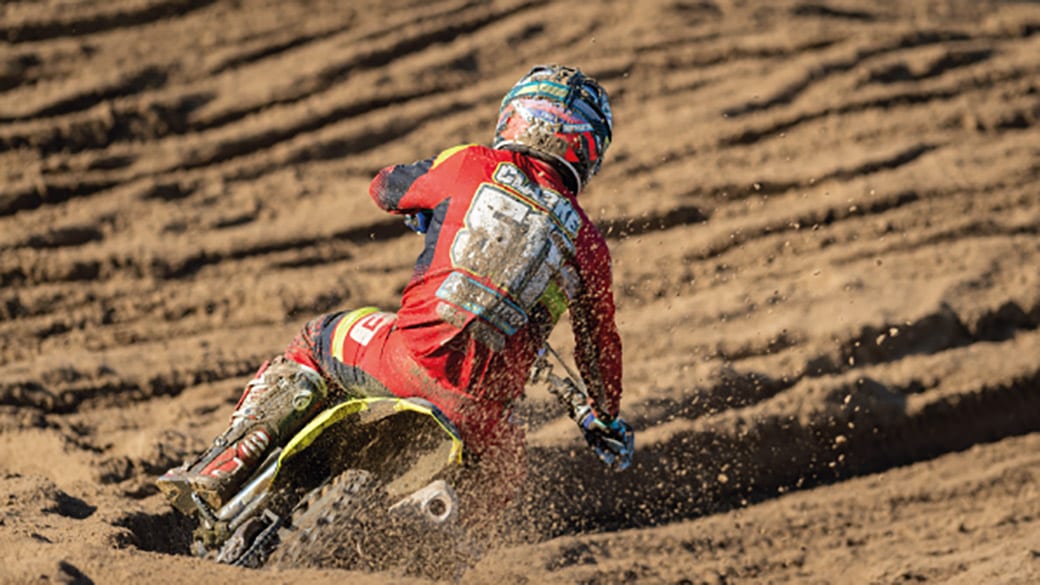 "Goggles were the order of the day and the Leatt 6.5 roll-off system didn't miss a beat for me. I went through several sets all the way through to the last pull. Thanks to all my sponsors and Apico Husqvarna, what a way to end the year."
Apico's Dylan Brown: "Weston – the most unpredictable race of the season, though some great riding from the lads and fun had by all. We always have a blast on the beach and this year was no different. Weston's a bit of a bike killer and we'd had our fair share of technical in the pits with Stuart before things really started!
"I'm proud of all the lads and how they battled on getting some great results with Jamie's fifth, Matt's seventh and Stuart literally coming through the field to finish 27th from practically dead last.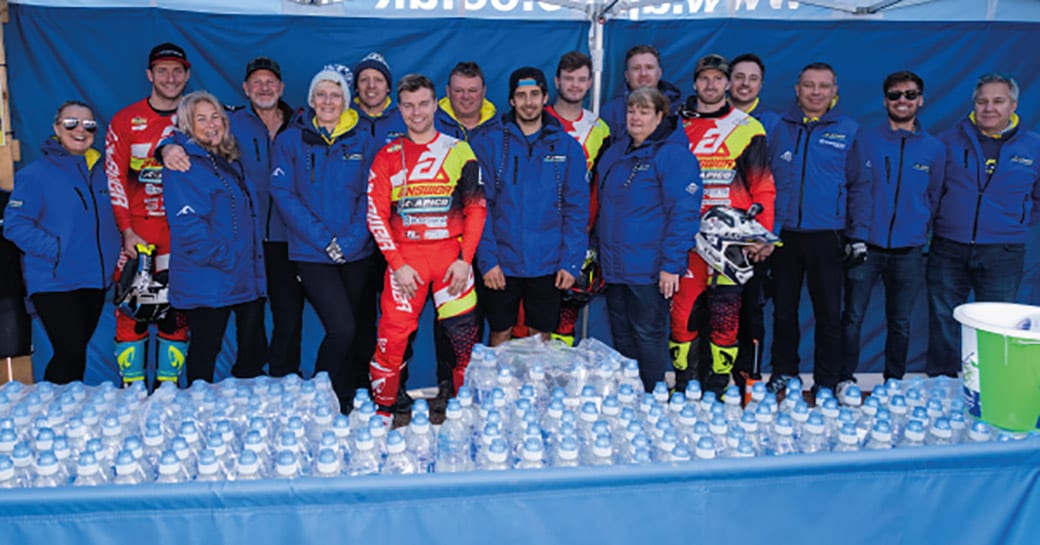 "Before we sign off for 2019, I'd like to thank the riders. Without them, there would be no team: Jamie Law, Stuart Edmonds and Matt Burrows – take a bow it's been a great year and we've had some really good fun in the process of serious racing. I'd also like to thank all the team behind the scenes: Anna, Scott, Mike, Karen, Sean, Mandy, James, Alistair and Mark. You guys have kept the wheels of the team turning. Thanks to guest rider Steven Clarke who we wish well with 2020 and beyond. Everyone has really taken it to the line or limit at some point during the season, and I'm proud of that and Apico Husqvarna."
[more-from heading="More Weston" tag="weston-beach-race"]