It was revealed at the International Dirt Bike Show today that Alvin Ostlund has signed with REVO Husqvarna for 2019.
The 21-year-old Swedish rider will line up on the MX2 World Championship gate with new team-mate Dylan Walsh as the REVO Husqvarna team steps up their ambitions for 2019.
The pair will also compete in the Maxxis ACU British Motocross Championship but what we still don't know is what 2018 EMX250 runner-up, Mel Pocock, will do next season following the controversial EMX250 age change.
Ostland made his MX2 debut in 2016 after winning the Swedish National Championship and finishing second place in the EMX250 a year earlier and now has two years' experience under his belt in the MX2. During this time, the Swede has scored top-10 finishes and will be pushing hard for podium finishes for Revo Husqvarna in the coveted world championship and battling with his team-mate for the British title.
The race debut for Ostlund will be at the Hawkstone International on February 17, 2019.
"It is finally official now, I can say I have signed for Revo Husqvarna for 2019," said Ostlund. "It is a very good bike and I am looking forward to the season ahead next year. Hopefully we can have a good winter now and then this will mean a good start to the season.
"I am doing both the British and the MXGP series next year, this is a lot more riding then I have ever done before as I have only ever done one series. I have been with Yamaha for the past eight years and so this is a big change for me, the Husqvarna FC 250 is totally different with the engine and suspension but as soon as I got on the bike I enjoyed riding it. It feels good, I can't wait!"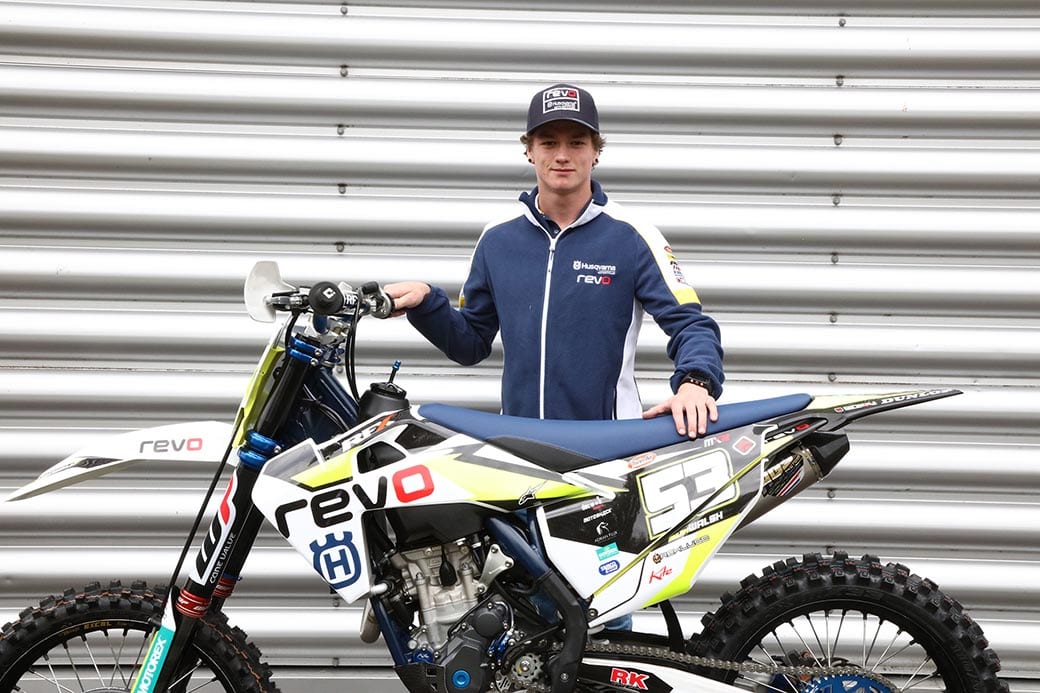 Mark Yates – Team Principal, Revo Husqvarna: "We are very pleased to announce that we have secured the services of Alvin Ostlund from Sweden. He will ride alongside Dylan Walsh and will complement our assault on the MX2 title for 2019. This signing is great for us as a team, especially in light of the recent rule change in the EMX250 class. This rule would have reduced us to a one-man team for the world series and the team's ambitions are greater than that. I feel that now we have such talented riders – and official Husqvarna Factory support – we will be finishing regularly in the top-10 and pushing for podiums. I can't wait for the season to kick off at Hawkstone!"
Matt Walker – MD, Husqvarna Motorcycles UK Limited: "Revo Husqvarna run a great team that emulates Husqvarna's pioneering spirit. Alvin's signing is proof of the team's ambition. The team has been highly successful in both the British and EMX250 championships over the last few years. With the decision to run a two-man MX2 line up for 2019, the support Revo will receive as a Husqvarna Motorcycles Factory supported satellite team will be vital as both riders prepare for the 2019 FIM Motocross World Championship. I very much look forward to seeing Alvin and Dylan in action next season."
It has also been confirmed that REVO will become a Factory supported satellite team for 2019.
[more-from heading="Latest News" category="news"]