Round two of the Toughsheet National Twinshocks championships took place at Hawkstone Park last weekend hosted by the Cumbria Twinshock Club and supported by Vans of Westwood.
The event incorporated the Matt Murphy Memorial, and the very handsome trophy was won by Andy Lawton and presented by Matt's dad Gary.
As is usual at this event there was a huge turnout, and due to heavy rain the week before, the going was soft, with riders finding the going extremely tough. The club then worked wonders to complete the 24-race programme on the day, though, the sun shone and, although the track got rough, it dried out.
The Hazport Vets Modern class was first to the line and Jonno White took the holeshot on the vintage Suzuki in race one. But he had to give in to pressure from Danny Blakeley on the second lap and Danny went on to dominate the class with all three wins to take the overall in the Over 40s and extend his series lead.
Jonno ended the day runner-up with a 2-3-2 scorecard, while Adam Wilkinson had his best ride to date in third overall.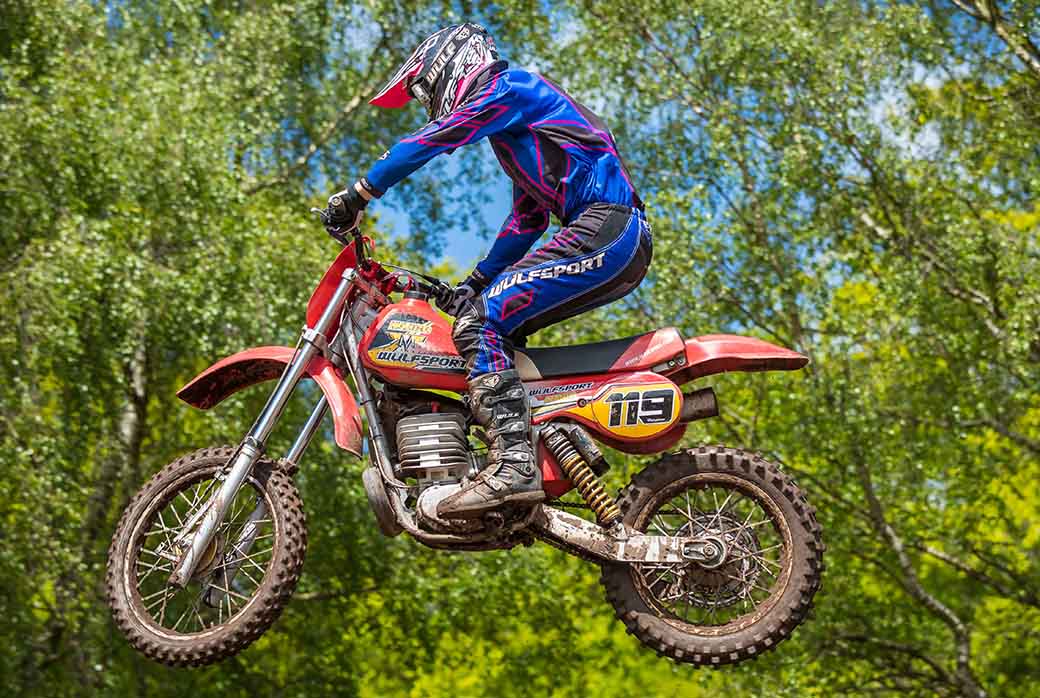 Best of the Vets Over 50s was a delighted Melvyn Homer helped by two sixth-place finishes. He was joined at the front by Adrian Lewis and Mike Allport.
Reigning National Twinshock champion Barry Turnbull, was back to his old self in the Wulfsport Experts, as he reeled off three wins on his big Honda. Bryn Clarke tried all he could to stay with him in race one but bike trouble stopped him in his tracks in race two.
That left series leader Jimmy Margetson to take second overall, albeit with a reduced points lead going into round three. Michael Smith took third, by a point from Albert Martindale who was out on his dad's Maico for only the second time.
Martindale looked really smooth and took the rider of the meeting award for his vastly-improved showing. Andy Hinchliffe once again dominated the MRH Consultants 125 Twin-shocks with three wins, and has yet to be beaten.
Matt Rudd followed Andy home in each race to finish runner-up and Jason Slater had his best ride so far in third. Matt Bennett secured his first overall win in the Falcon Shocks 250 Twin-shocks with a win and two second places enough to hold off third-race winner Jamie Biddulph by just two points. Jim Shand was in the action to claim third place.
It was great to see former GP rider Dave Watson out in the MotoX Concepts Over 50 Twin-shocks, and everyone was eager to watch him back in action against fellow Irishman Willie Burgess.
Burgess got the race-one win, with Watson shadowing him all the way home, and John Iddon always there in third.
But it all changed in race two, as Willie's Murphy Maico was misfiring going to the line with ignition problems. This left Watson out in front to take the next two races to take a well-deserved overall. Scotland's Craig Smith really got to grips with the Hawkstone sand and took second on the podium from John Iddon on a third-race tie-break.
Jersey's Wayne Le Marquand is another rider yet to be beaten in the MotoX Concepts Over 60s, as he took another trio of wins to hold off nearest challengers Alan Hambridge and Jon Wood, who took third on the tie-break from Graham Challis.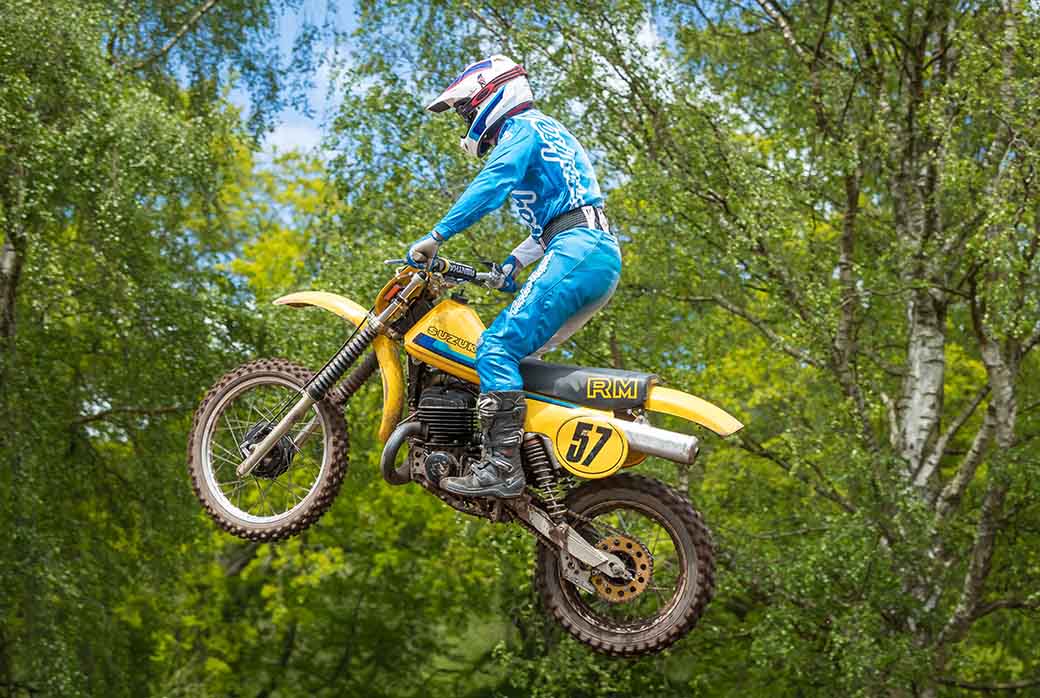 The MRH Evo 125 class is usually a very close-run class but Andy Lawton hit the front each race and checked out without anyone actually getting near his back wheel all day. It was made all the sweeter as he took the Matt Murphy Trophy for his dominance.
Wildcard rider Corey Nemeth followed Andy home in each leg, with Lee Holland having a great day in third. Debutant Keelan Noble shook up the Black Art Tuning Clubman Twin-shocks with two wins and a third to take top spot, as regular Steve Hakes rolled back the years to finish runner-up.
First-race winner Riley Copeland would have been challenging for the overall if not for a third-race DNF, but he still took third. Barry Turnbull reigned supreme in the Woodys Vintage Off Road Honda Evo Open, as he reeled off three wins to take his tally to six for the day.
Michael Ogden recovered from a first-race fightback from last to take second overall ahead of a battle between Chris Sanders, Danny Blakeley and Jamie Dobson for the right to get on the podium.
The Mauds Cafe Pontefract Super Evos had their own race at this round and 25 riders took to the line. Guest James Lassu was in a class of his own, and took three very comfortable wins for the overall, while Paul Smith held off series leader Chris Hind for runner-up.
The Partridge Ventilation Pre-83 125s joined the fun in the sand, and George Gough headed all three races to lead the series. James Shand and Paul Baldwin filled the next two spots behind him all day.
The final class of the day was the CI Sport Inters Twinshocks, and another of the series leaders made it count as David Hopkins won two and was second in the final race to win the day. Guest rider Kyle Noble had a good day taking the third-race win and second overall, while third-placed Fyn Townson had his best ride so far.
Words: Geoff Shuttleworth
[more-from heading="More Motocross" category="motocross"]