After months of build-up, planning and preparation the Motul International Dirt Bike Show is back with a new partnership from MXGP of Great Britain. The show will open its doors on Thursday November 1 and here are 10 reasons why you should be there…
1
The show is guaranteed to have something for everyone as manufacturers come together to display a staggering number of bikes covering every off-road discipline. Industry titans confirmed for this year are Bultaco, Dualways, Gas Gas, Kawasaki and Yamaha. KTM machinery will also be in attendance on the Judd Racing stand.
Visitors to the four-day show will be able to see these manufacturers' entire off-road ranges for 2019. It's also the perfect opportunity to speak to industry professionals about their products. Kawasaki will be attending the show again after a two-year absence and will be showcasing their new products to visitors during the weekend.
2
As part of the new MXGP of Great Britain partnership state-of-the-art team trucks from both Wilvo Yamaha and Bike It Dixon Kawasaki Factory MGXP Teams will be in attendance. Visitors will get the chance to meet the riders, see the MXGP race bikes and speak to the mechanics who will be putting on workshop demonstrations throughout the show and answering questions from visitors. This is something new and will be as close as visitors can get to a real MXGP race paddock without being at an actual grand prix.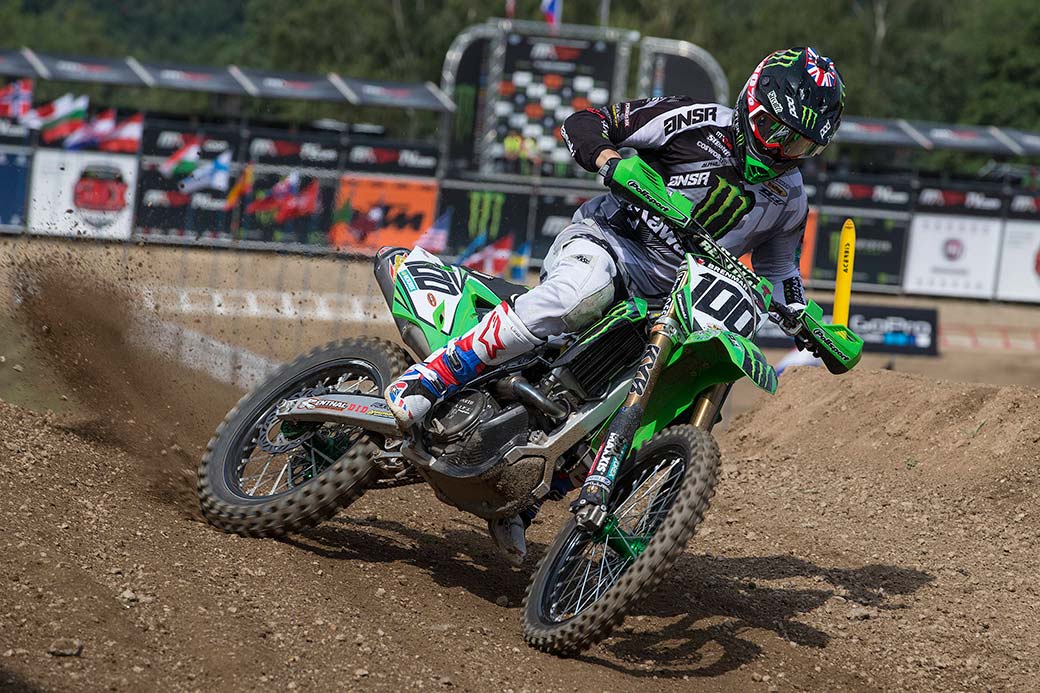 3
The International Dirt Bike Show organisers have pulled out all the stops this year when it comes to live action entertainment. The Bolddog FMX crew have been confirmed as a first for the show and will be wowing the crowds with their death-defying freestyle motocross tricks. The Inch Perfect Trials Display Team will also be putting on entertaining trials demonstrations across all four days but that's not all…
After such a good reception last year, the live action Motoball is back as France and Germany will go wheel to wheel and try and score – that's something not to be missed if you've never experienced it before! And visitor favourites Minibike Supercross racing and the gravity-defying Wall of Death will also be happening for the duration of the show.
4
This being the biggest off-road event of the year, it's only natural that there will be a range of activities and exhibitions for you to get involved with. There's the chance to tackle Minibike Supercross on a dedicated track that will be built at the show while there is a have-a-go trials area for both adults and children thanks to Inch Perfect Trials.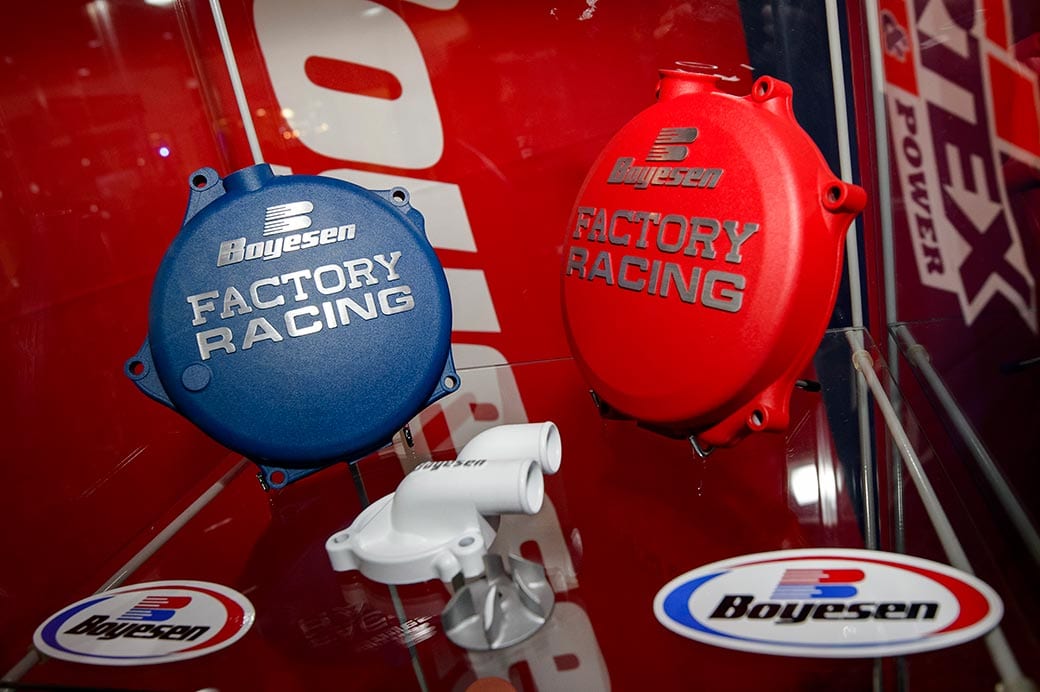 5
If you've got a machine sorted for next year then you're going to need all the gear to go with it and that's where two retail and trade halls come in. It doesn't matter whether you plan on going racing, if you're taking to the trails, or if you prefer the non-competitive side of off-road – you will find what you want for sale.
The leading distributors of top-of-the-range clothing will all be on site offering great deals on the latest kit alongside those stocking accessories, riding gear, cleaning products and more. It's not just yourself that you can treat either – get a few bits for your bike as well with the leading tyre brands for sale direct from all the main suppliers and well-known retailers. Don't forget, too, it's nearly Christmas, so the show is the perfect place to pick up a bargain for your nearest or dearest.
6
Need parts, spares or maybe even a project? Bring some cash, head to the motojumble and barter till you're blue in the face (or you've maybe got what you want)!
7
If you want to discover how to get involved in racing the scene's major associations – ACU, AMCA, BSMA, MC Federation and YMSA – can be found with all the information you need. To find out about how to start racing, try a different discipline or just to learn more about the huge selection of events taking place throughout the year head over to these stands in Hall 2.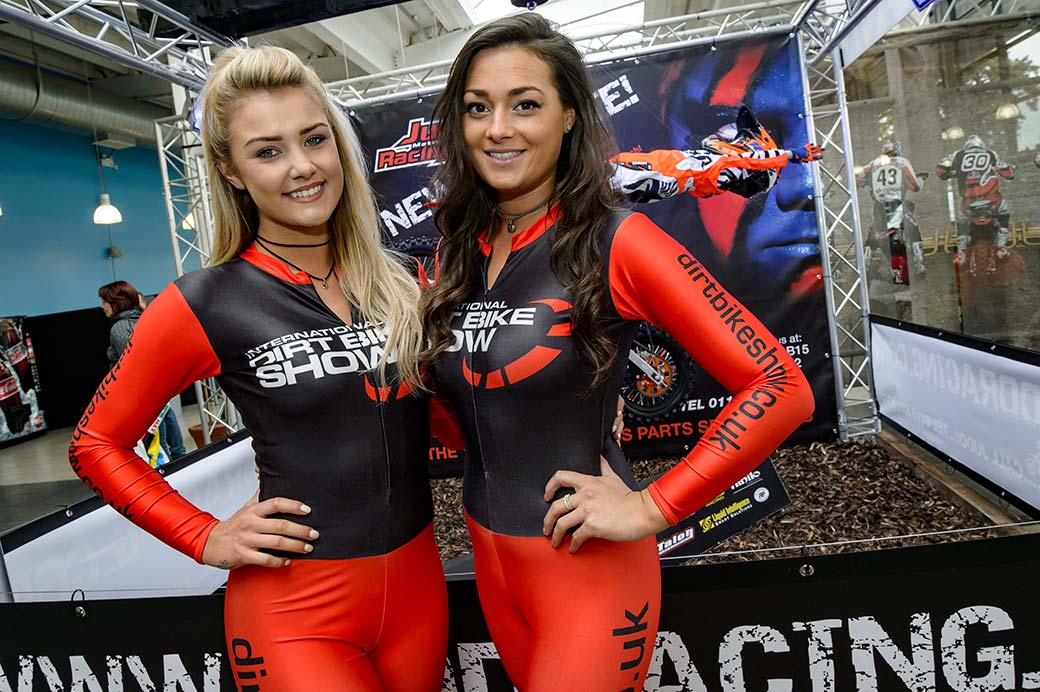 8
Head over to the hub of activity which is the main stage and enjoy a well-earned sit-down while you listen to British Superbike ace Steve Plater as he interviews star riders, industry figureheads and racing legends.
9
As well as on-stage interviews, various organisations will be at the Dirt Bike Show to present major annual awards and prizes and there will be the usual raft of on-stage activities including the tyre-holding challenge which is always worth a watch.
10
You can take advantage of some fantastic savings when buying in advance but even the gate prices offer a fantastic day out for not a lot of cash. There's free entry for children aged 10 and under, free parking at the venue and a free show guide. It's all held indoors (except for the stuff that's outside – Sutty), plus there are several different catering and refreshment options available.
2018 International Dirt Bike Show Essential Info
What?
The biggest and best indoor off-road show in Europe aka the Motul International Dirt Bike Show
Where?
Stoneleigh Park, Warwickshire
When?
Thursday-Sunday November 1-4, 9.30am-5pm (4pm close on Sunday)
How?
Head over to dirtbikeshow.co.uk today for more information, directions, social media links and to buy advance tickets for a discount.
International Dirt Bike Show Tickets
Adult (16-59) £16
Senior citizen (60+) and students £10
Children (11-15) £10
Child (10 and under) Free
Family ticket (two adults and two children) £40
Discount Thursday (Adult) £10
Discount Thursday (Family) £30
To buy tickets, follow the links from dirtbikeshow.co.uk
[more-from heading="More Dirt Bike Show" heading_url="/tag/dirt-bike-show/" tag="dirt-bike-show"]