Rockstar Energy Husqvarna Factory Racing's Dean Wilson and Zach Osborne showed impressive speed during the two nights of racing at the annual Paris Supercross.
Both riders enjoyed podium finishes at the end of the first night of racing. Returning to the podium on Sunday night, Wilson placed third to match his Saturday result.
For reigning US East SX Champion Zach Osborne the Paris SX event offered the chance to mix things up and compete on a 450 ahead of his planned switch to the AMA 450 Pro Motocross Championship, later in 2018.
Despite only limited seat time on his FC 450 Osborne earned a well-deserved runner-up result to Marvin Musquin at the end of the opening night's competition, running second from the drop of the gate to the chequered flag.
Completing the opening lap of Sunday night's main event in fifth, Osborne battled hard throughout the race to move to fourth on lap 15, where he remained to the finish.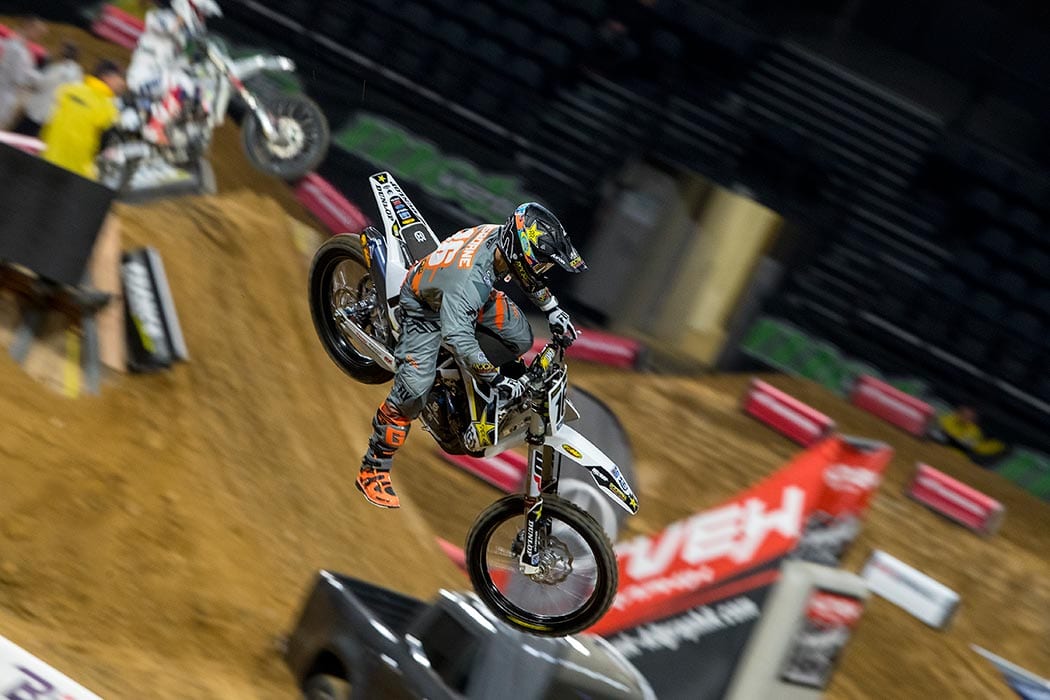 "I battled my way to fourth today and it was nothing special," said Osborne. "It was disappointing after the first night because I felt my race craft on the bike was pretty good and it was maybe better than my one-lap speed. I only rode the bike a couple of times and I came here to enjoy myself and do some racing, so all things considered the weekend was pretty successful.
"I wanted to feel-out the 450. I'll be racing it outdoors next year and wanted some information and to build on that. There was some good data for Aldon [Baker] and also the guys in terms of the bike. It was a good, fun, off-season race."
Making his final competitive outing ahead of the start of the 2018 AMA Supercross Championship, Dean Wilson enjoyed a largely successful time at the Paris SX, placing third on both nights.
Fourth out of the gate on Saturday night, Deano needed just two laps before moving into the third-place position behind team-mate Osborne. Completing 21 mistake-free laps the Scot finished third, just 11 seconds off winner Musquin.
In Sunday night's main event Deano started third, remained in third for all 21 laps to match his Saturday night result and head back to the States with a 3/3 scorecard.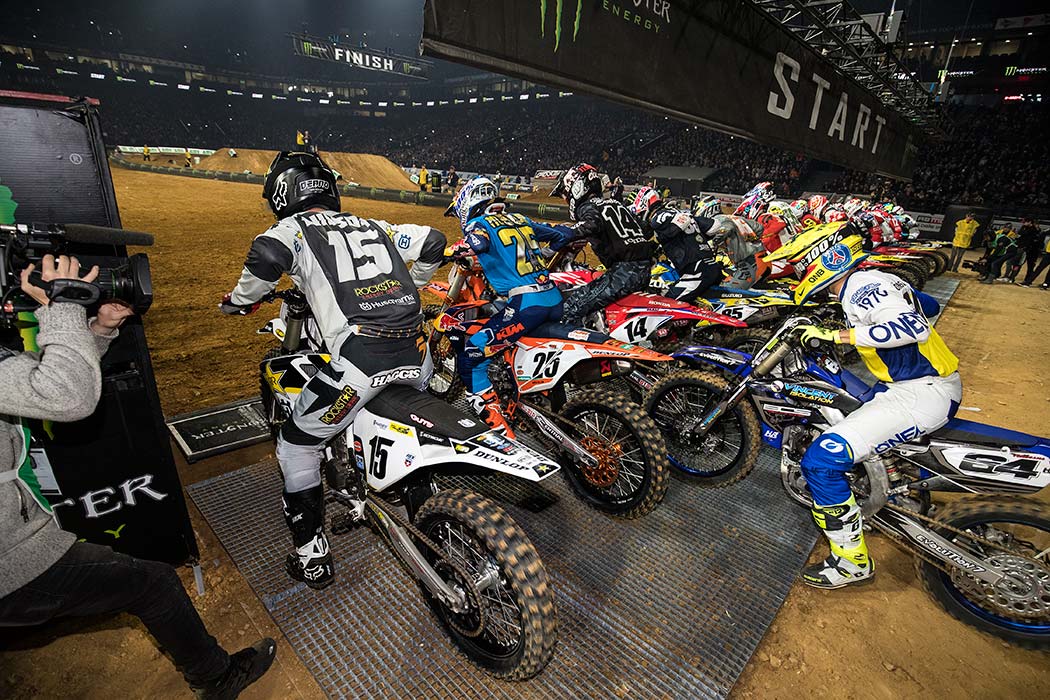 "The weekend was pretty good and I learned a lot," said Wilson. "I was a little bit disappointed in terms of how my overall scores went but I put myself in bad positions because my starts were terrible. I felt like my speed was good but putting it all together wasn't.
"I have six more weeks so I know what I need to work on going into Anaheim. I want to get better as a rider because I feel I can go as fast as Marv for a lap or six or seven minutes, but I cannot do it for fifteen minutes, and that was kinda frustrating. I want to go back, work hard and aim to beat Marvin."