Two X-ray images released this week of Weston Peick's head drive home the magnitude of the injuries the American Supercross star suffered in the Paris crash last year.
Warning: There are several images below that may cause distress.
After several surgeries to insert a number of facial plates – including one to readjust the jaw (Peick's jaw had separated from the skull), one tooth plate, and one below his right eye to help with vision – Peick has really been put through it.
For many, reading about Peick's reportedly 10 facial fractures will be enough detail but Weston's fiancée, Kelly Cleland, has been keen to share their collective pain, most recently by posting two X-ray images of Weston.
While they are not as gruesome as the image that shows the staples on his head (see below), they offer previously unseen detail that highlights what Peick is fighting to recover from.
As well as sharing traumatic images of Weston, Kelly has shared images of her and Weston together (see below) and it's great to see him looking happy and recovering well.
Peick has a long way to go before he can start to look at racing again and to help aid in this Road2Recovery still has a fundraising page open for Weston and it currently sits close to 70% of the goal. You can donate here.
Our best wishes go to Peick and Kelly. Stay strong.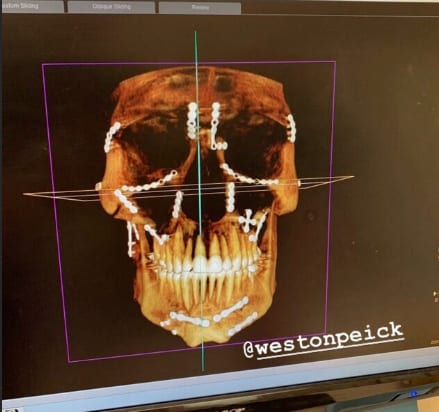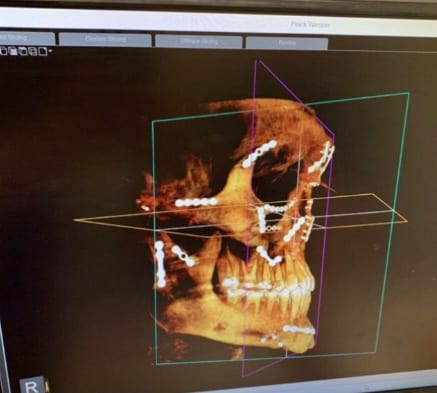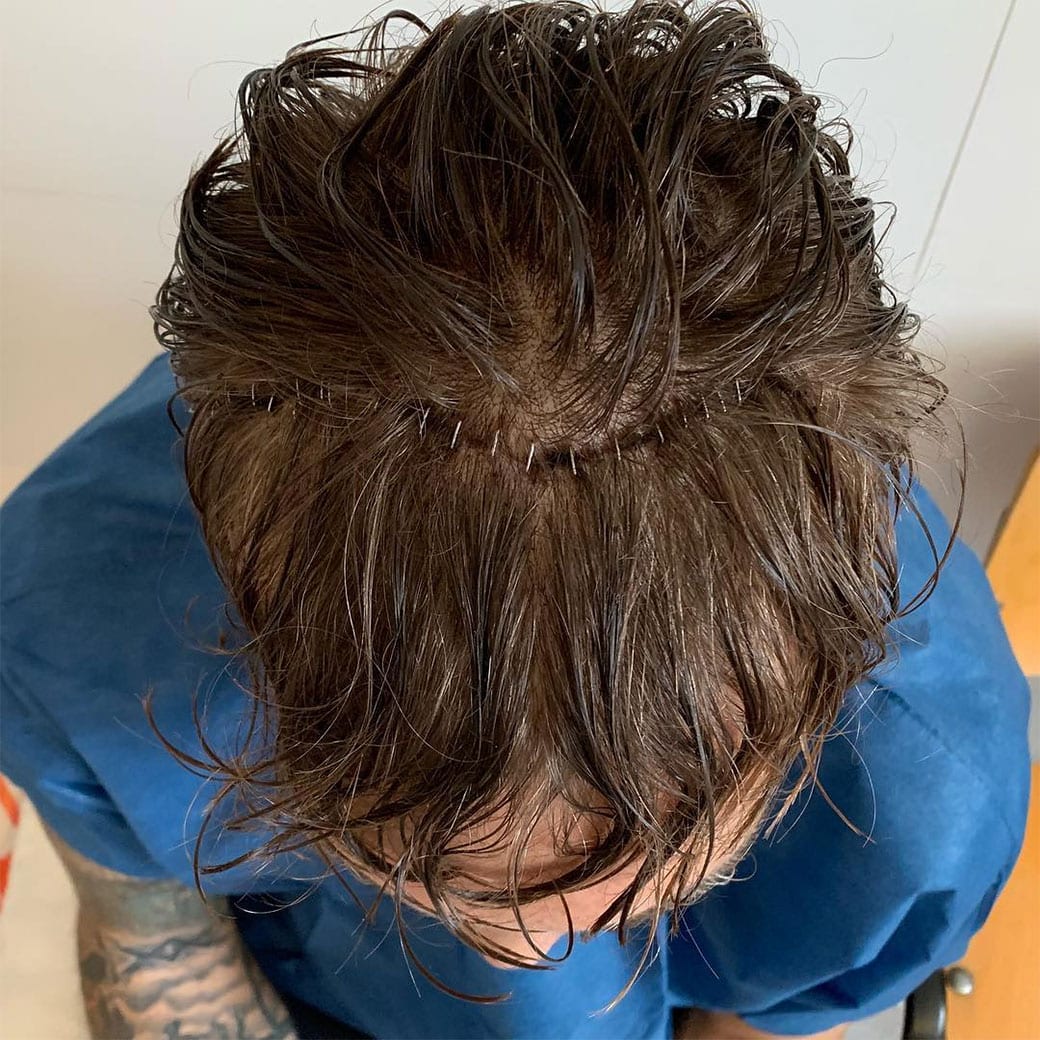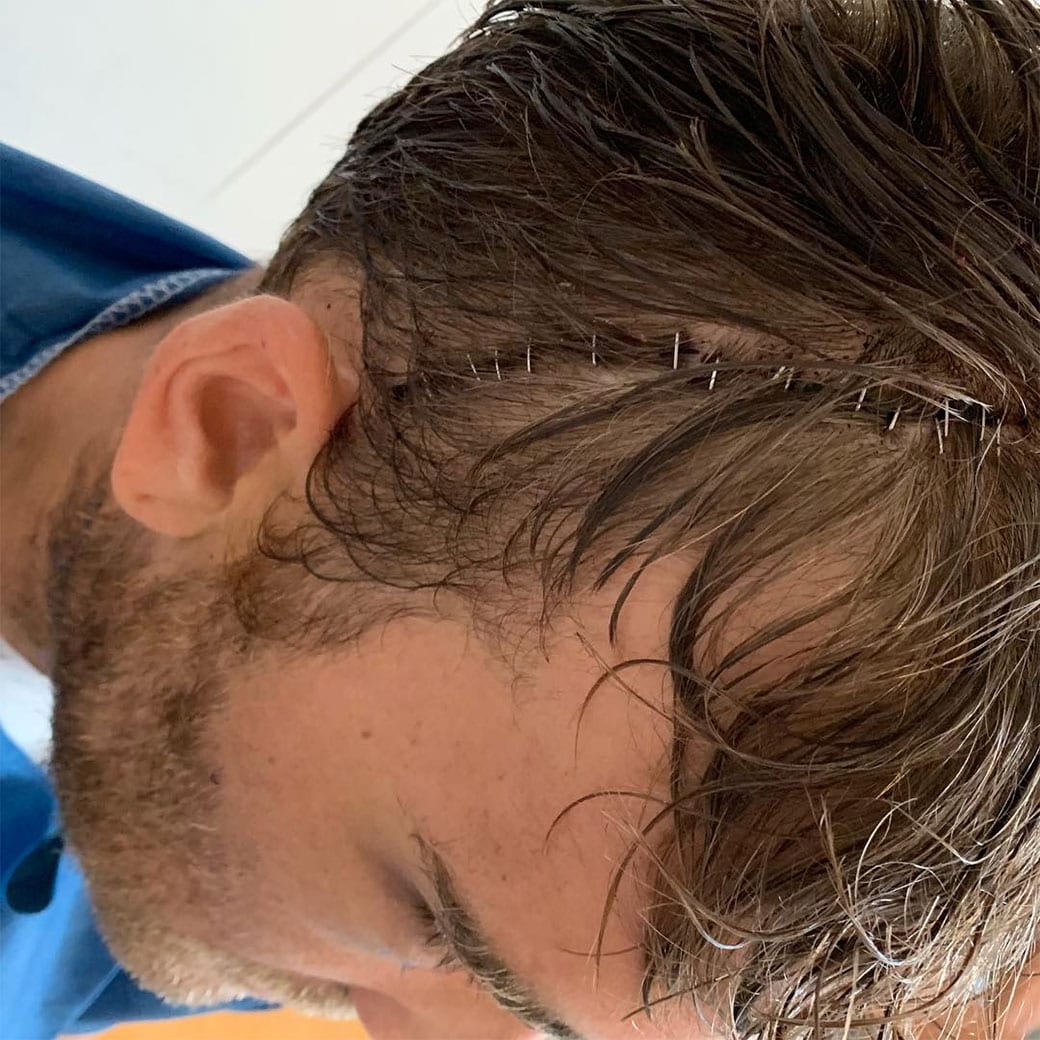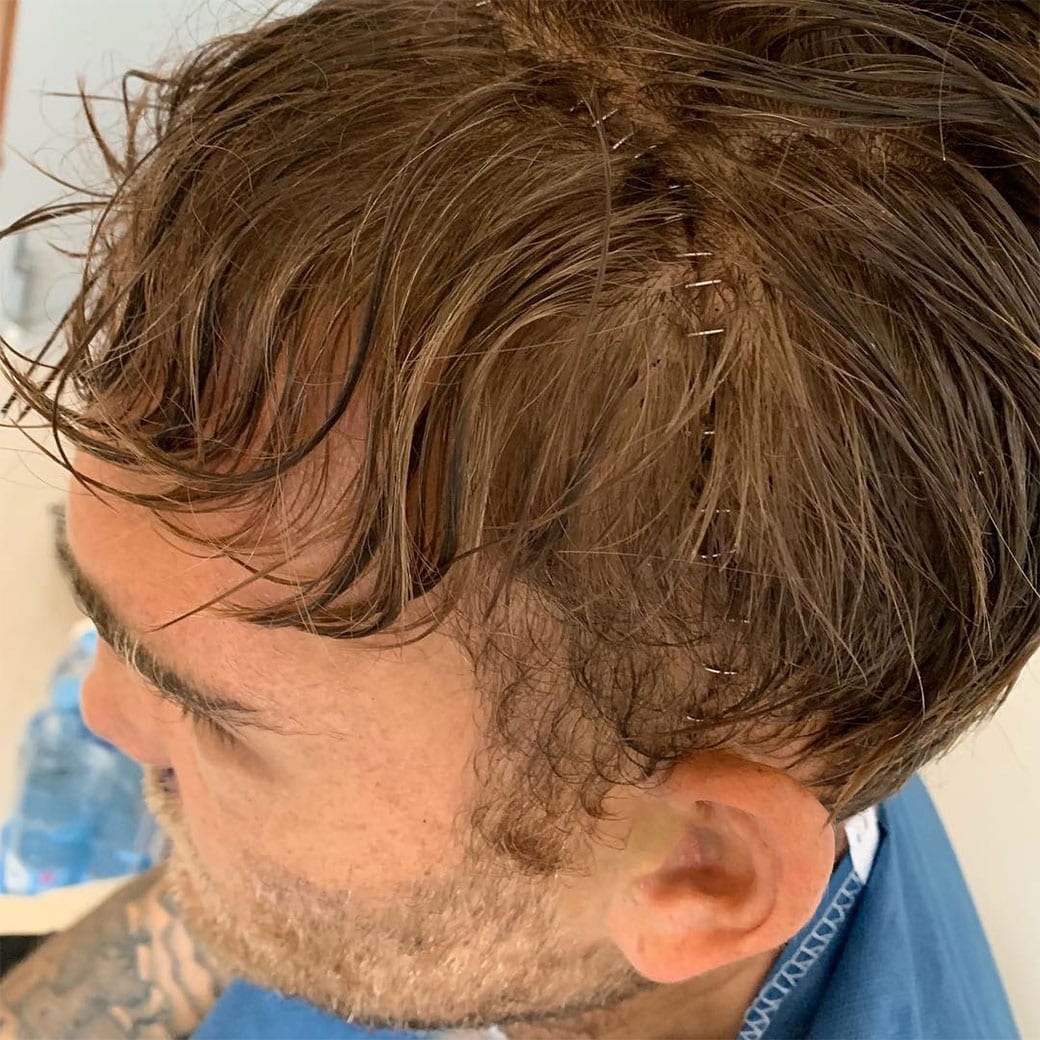 [more-from heading="More Weston Peick" tag="weston-peick"]