The winner of the first night at the Paris Supercross (Saturday), Marvin Musquin got another overall win on Sunday in the new U Arena to secure the King of Paris crown.
He bested fellow AMA Supercross pilots, Cole Seely and Dean Wilson, while Yannis Irsuti won the SX2 class ahead of Thomas Do and American Tyler Bowers.
Finally back in Paris, the prestigious international supercross event went down in front of 40,000 fans who watched bar-to-bar racing and a great FMX show.
Musquin got great starts in all the races, but he missed again the grand slam as Cole Seely won the second of the 'sprint races'.
Seely was the main rival of the Frenchman, and he pushed his rival during the first laps of the main event but was unable to beat him.
"The track was really demanding and with strong rivals such as Seely, Osborne and Wilson I had to stay focus to win the race," said Musquin.
"I'm delighted to win here as the fans were amazing in Paris, and I want to thank all the people who organised this event," he added.
In the overall classification, he finished ahead of three of his usual rivals from the US series: Cole Seely, Dean Wilson and Zach Osborne. Fifth and sixth, Cedric Soubeyras and Fabien Izoird joined Musquin to celebrate the French win in the team's classification, while another American won the SX2 race tonight.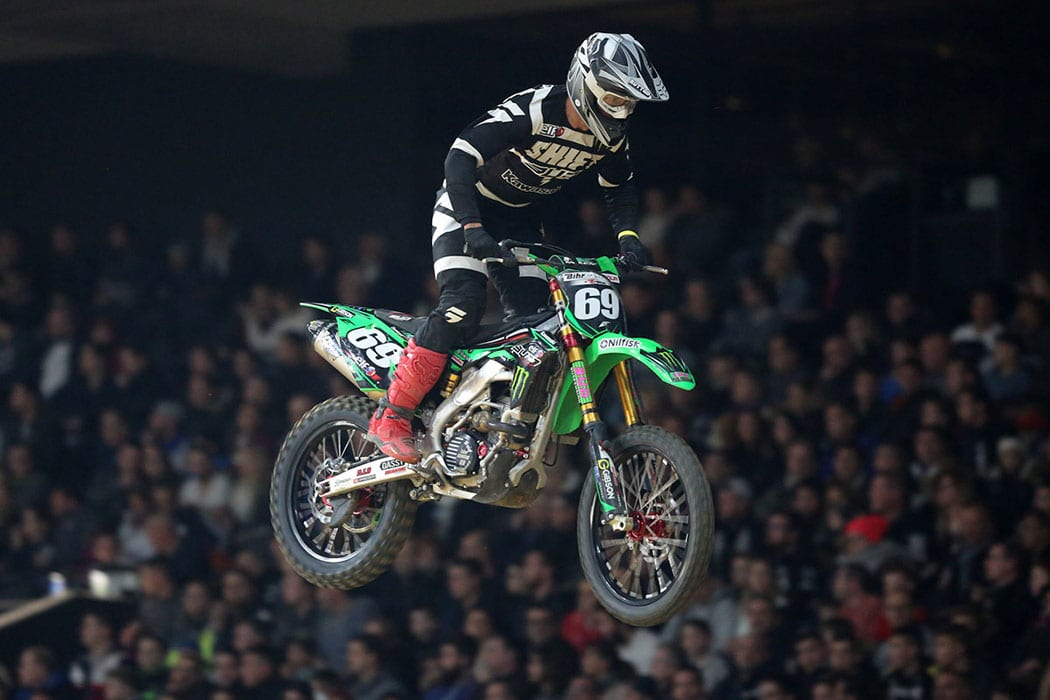 Tyler Bowers beat Thomas Do and Yannis Irsuti, who is the new Prince of Paris and remains leader of the French series.
The huge U Arena was the perfect stadium for the freestyle motocross riders, who put on an amazing show. Josh Sheehan nailed a double backflip for the first time in France, while Josh Sheehan did a front flip and won the contest.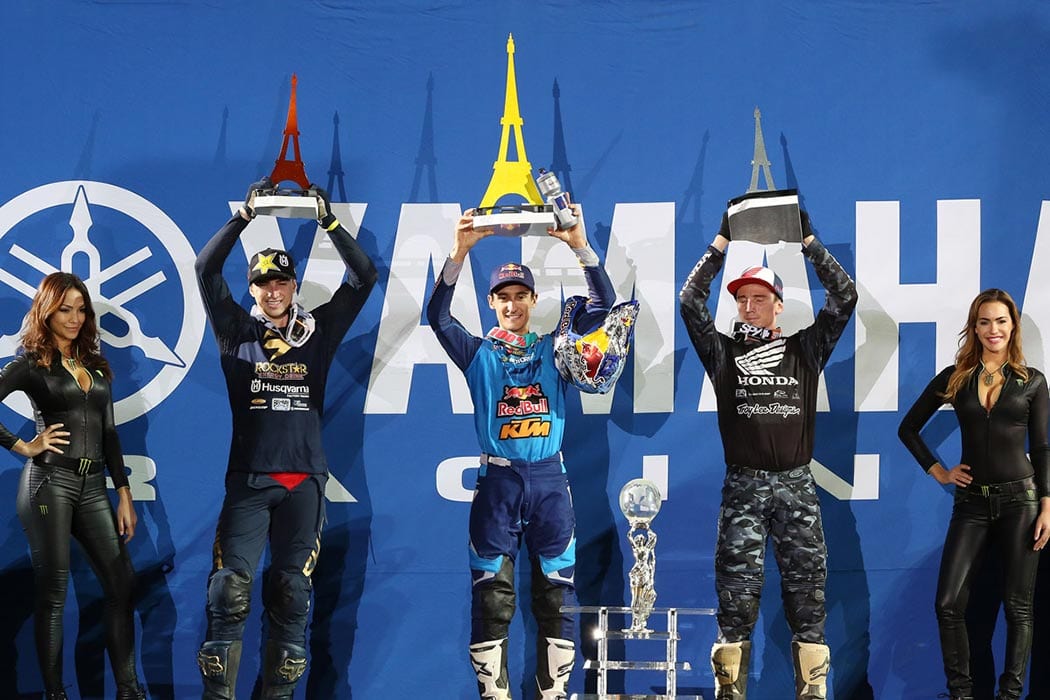 Results SX1 class
Sprint 1: 1.Musquin ; 2.Osborne ; 3.Wilson ; 4.Seely ; 5.Soubeyras
Sprint 2: 1. Seely ; 2.Musquin ; 3.Wilson ; 4.Osborne ; 5.Soubeyras
Main event: 1.Musquin ; 2.Seely ; 3.Wilson ; 4.Osborne; 5.Martin
Results SX2 class
Main event: 1.Bowers ; 2.Do ; 3.Irsuti ; 4.Larranaga ; 5.Aubin
King of Paris
1.Musquin, 10 ; 2.Seely, 22 ; 3.Wilson, 22 ; 4.Osborne, 26 ; 5.Soubeyras, 42 ; 6.Izoird, 56 ; 7.Tixier, 61 ; 8.Hampshire, 80 ; 9.Aubin, 87 ; 10.Escoffier, 88
Prince of Paris
1.Irsuti, 35 ; 2.Do, 34 ; 3.Bowers, 33 ; 4.Aubin, 26 ; 5.Larranaga, 24 ; 6.Houzet, 18 ; 7.Dercourt, 15 ; 8.Lozzi, 15 ; 9.Barcelo, 15 ; 10.Le Hir, 10