Supercross King of Poland will see the birth of a new European Supercross Championship says agency Sportainment.
The international supercross tournament ran last year in Lodz and will return in November – in Gdansk at the Ergo Arena. But this time out the organisers say it's the start of a new European Supercross Championship with riders from around Europe, together with guests from the USA.
Although the championship will be just the one round this year, Sportainment has signed a deal that they hope will enable them to build it into a series in years to come.
"We are happy to announce that Sportainment Agency has been chosen as a promoter of European Supercross Championships 2017 – 2019. Starting with one round this year our goal is to build strong and competitive series with the most reliable local promoters and with the best riders fighting for a European Supercross Champion title. We want to bring new quality into this format," said Przemyslaw Szymanski from Sportainment.
The organisers promise the best international crew for the production side including Freddy Veherstraeten who will build a "safe and challenging track", they say, promising that it will be exciting for fans to watch, as well as for the riders to ride.
Contestants will be divided into four classes for the November 18 event: Supercross (SX1), SX250, SX125 and SX85, plus young 'uns on the 65cc bikes.
You can expect to see some British riders mixed in with the Euro riders, including Jack Brunell and Matt Bayliss. We understand that Ricky Renner, Hugo Basaula, Boris Maillard, Joan Cros, Dominique Thury, Adrien Lopes and Niclas Hallafors are all signed up, with more confirming soon.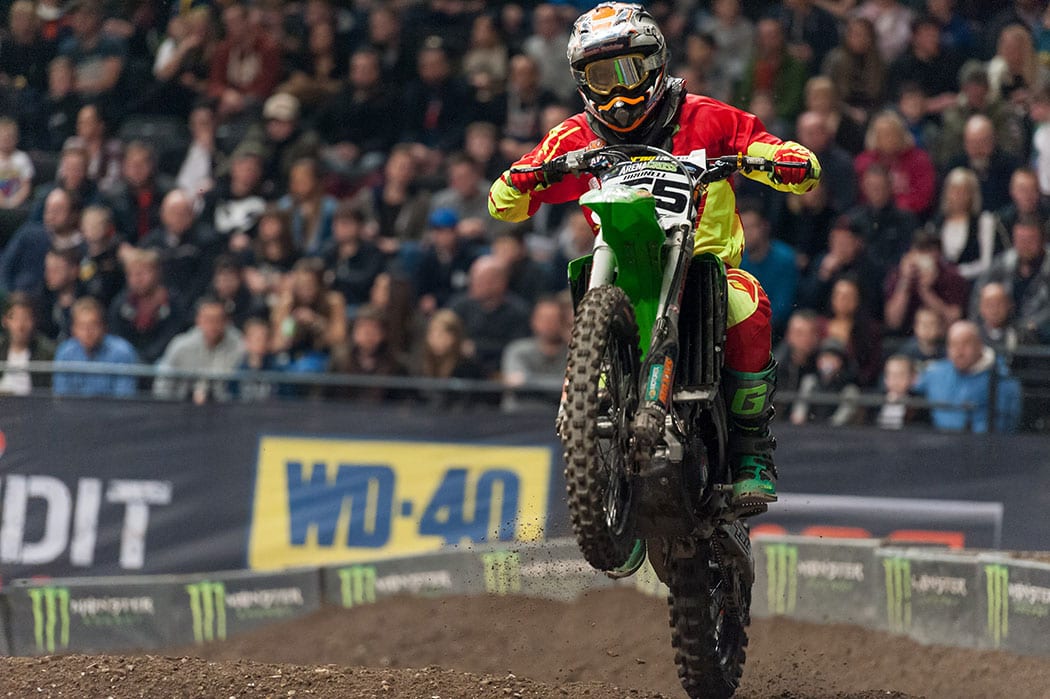 Big whips are always a crowd-pleaser so expect to see some of the riders throwing down in a Best Whip contest along with some top FMX pilots too.
[more-from heading="Latest News" category="news"]