SR75 World Team Suzuki will have both riders competing at this weekend's Red Bull Straight Rhythm.
As reported earlier this week SR75's Thomas Ramette is on the Straight Rhythm entry list.
And we can now confirm that his fellow countryman and team-mate Cyrille Coulon will also line-up to fight for a place in the night show.
Cyrille put in a brilliant performance last week at the Monster Cup, making the main events to go 16-17-15.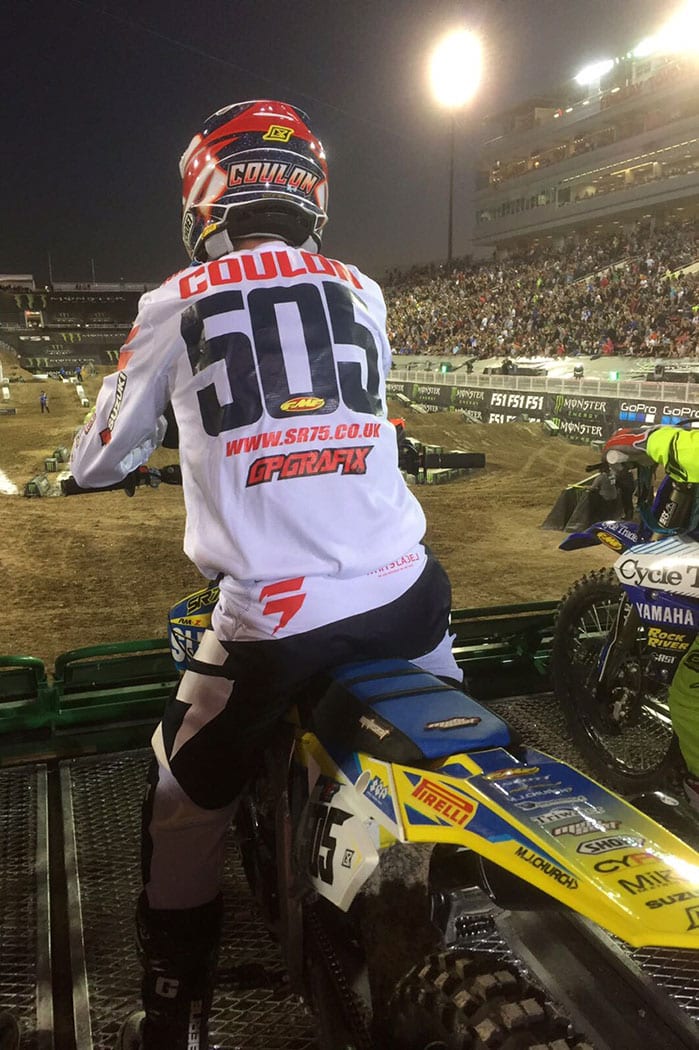 The team tell us that he has been rewarded for those excellent results with an invitation to replace Chad Reed in the Open Class.
Pressure for SR75 World Team Suzuki to prepare for Red Bull Straight Rhythm
It has been a race against time for SR75.
To go from having one race bike under development to obtaining another very sought after 2018 Suzuki RMZ450 to prepare for the race.
But knowing SR75 owner/manager Geoff Walker as well as we do, we know that both bikes will be perfect for the race.
"It is kind of difficult to explain the emotions with what is going on," Walker told us.
"This team is built on an adventurous nature and I am incredibly proud of what we achieve as a team.
"It's through hard work, determination, and an attitude of respect for everyone who helps us to attain these amazing heights in the sport we love.
"To have both our guys invited to race in one of the world's coolest and most viewed events is absolutely incredible. We appreciate every second of this. Last weekend was another level with Cyrille rolling back the years to make the mains (at the Monster Cup).
"And now we are 24/7 in our work to build an extra race bike in one day for the Straight Rhythm.
"We love a challenge and we love racing with smiles on our faces.
"Thanks to absolutely everyone involved, everyone who gives us great support through our media channels. And a big shout out to Suzuki USA as they have really stepped up with our support.
"Incredible!"
SR75 World Team Suzuki offer their take on Red Bull Straight Rhythm
Coulon commented: "I feel so good to be invited for this race. I was happy with my performance last week in (the) Monster Cup.
"I (feel like) I make progress in every final with my lap times and the feeling with the amazing new bike.
"This team is working hard and I like that we are all working to make a perfect race – it is great fun.
"I am excited for the race at Red Bull Straight Rhythm and I am very excited about the possible chance to my team-mate.
"This is so cool – we are having great fun preparing for this awesome race.
"Thanks (as) always to everyone in the team and all our sponsors."
We asked three-time AX champion Ramette what it was like to get another chance to race at Straight Rhythm. "It has been a dream to return to this amazing race with the team and I am very excited for the event.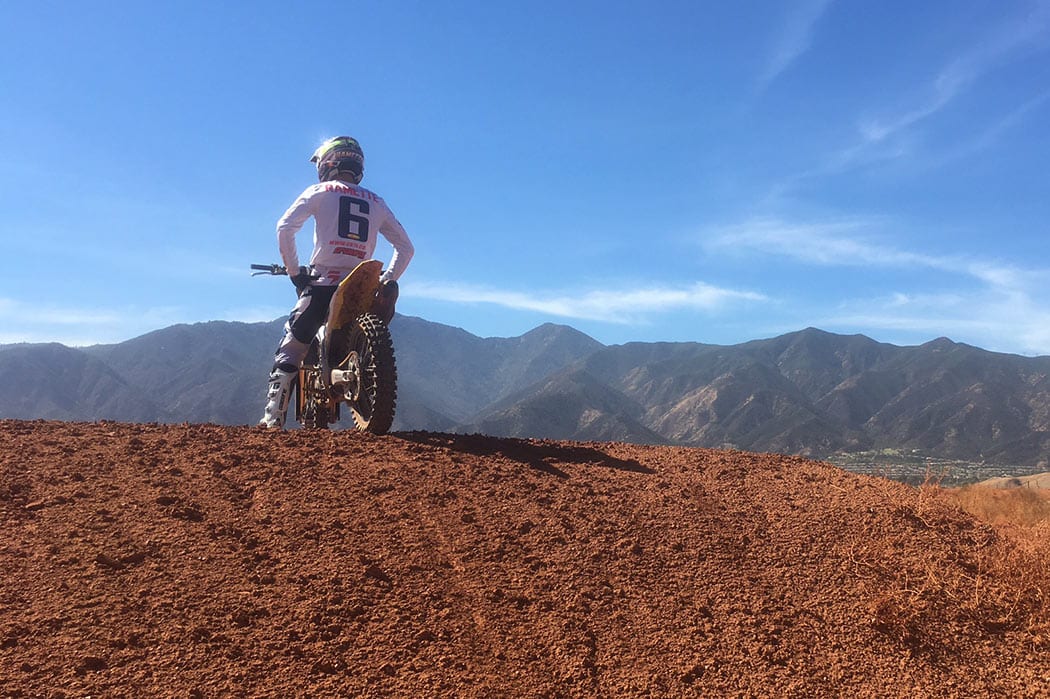 "To have Cyrille involved is fantastic as we are having a lot of fun with our competition.
"Everyone in the team and around us is working full gas to prepare and develop the new race bike. I thank everyone who helps us out  in the USA as well as our support from the UK and France. I cannot wait to get on (the) track."