WOR Events smashed into 2020 last weekend with a superb production of the Iconic extreme enduro, The Tough One's Little Brother.
A very busy Nantmawr Quarry saw a fantastic day's action with a course that was achievable yet challenging.
Jayden Jones in the 9/10 age group was in amazing form as he blitzed his way, unchallenged to the class and overall win in the 1.5hrs long race. Runner-up behind the unstoppable Jones was Theo Nicholson, with Conner Redman third.
Charlie Crossland was making his debut switch from trials to enduro and made the transition superbly with a class win in the 11/12 year age group, and a great third overall.
Runner-up in class was the super-smooth Jake Willis, with Nathan Tebay doing brilliantly to make the podium.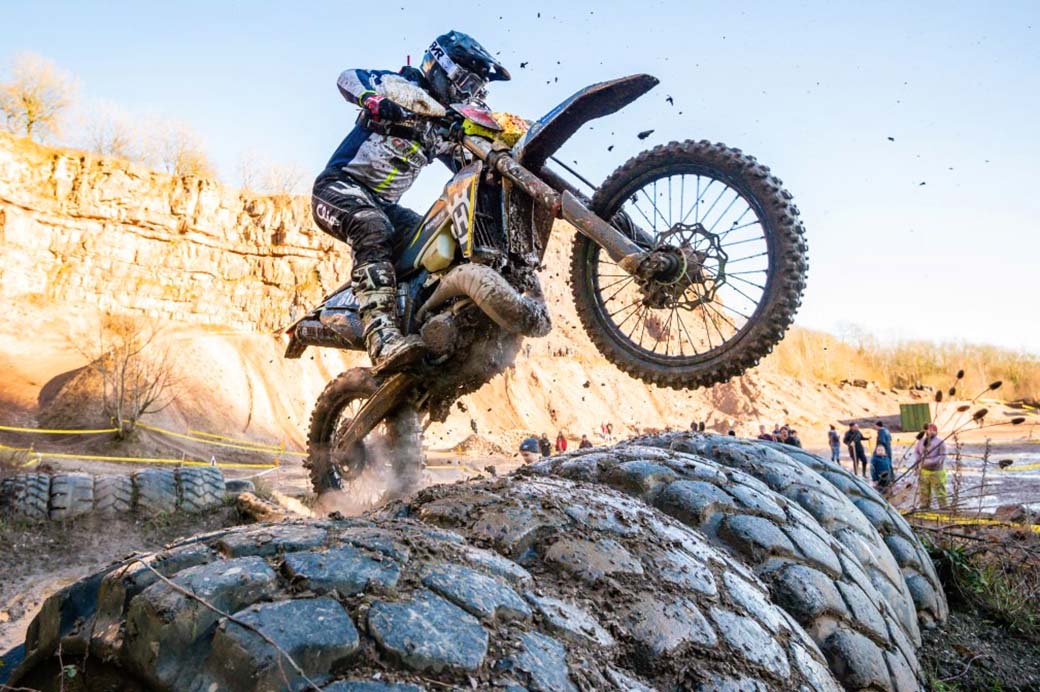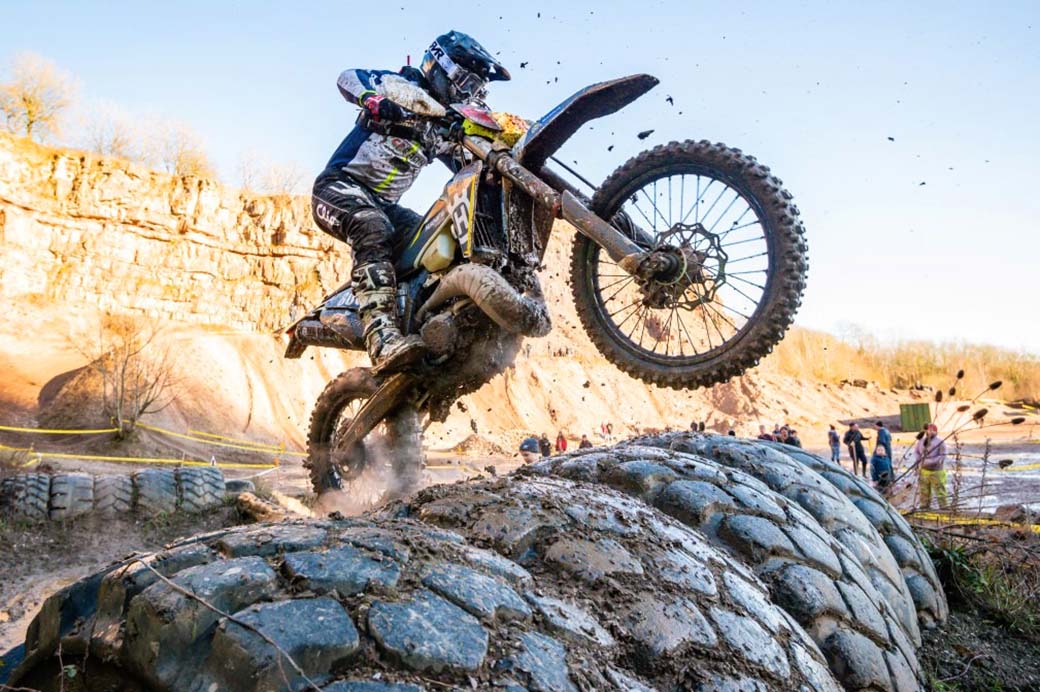 Jack Brooks continued his winning form as he blasted to the win in the 7/8s. These little riders deserve a special mention as the course was a real challenge for the smaller bikes. Runner-up Selbie Crump kept Leon Carthy in third spot.
Josh Knight had a superb ride and took second overall behind Jayden Jones and a brilliant first in class in the 13/14 group. Ifan Jones and Rhydian Rees were a well-deserved second and third.
The Adults then took centre stage with a two-hour race, on a much bigger course for the Over 50s and Sportsman riders.
Gary McCoy made the long trip from Devon worthwhile as he dominated the race from start to finish in the Over 50s and overall, having an unbeatable ride to claim a five-minute advantage over his nearest rival, the ever-green Mark Houson.
Both these riders have history at this quarry and enjoy pitting their wits against challenging mix of natural and man-made terrain. Third place went to Mark Lewis, who was two laps down on the front two.
Sion Evans was riding superbly in the Adult Youth class as he took the win by a clear lap from Ash Brightmore and James Elvin and finished a fantastic third overall behind McCoy and Houson.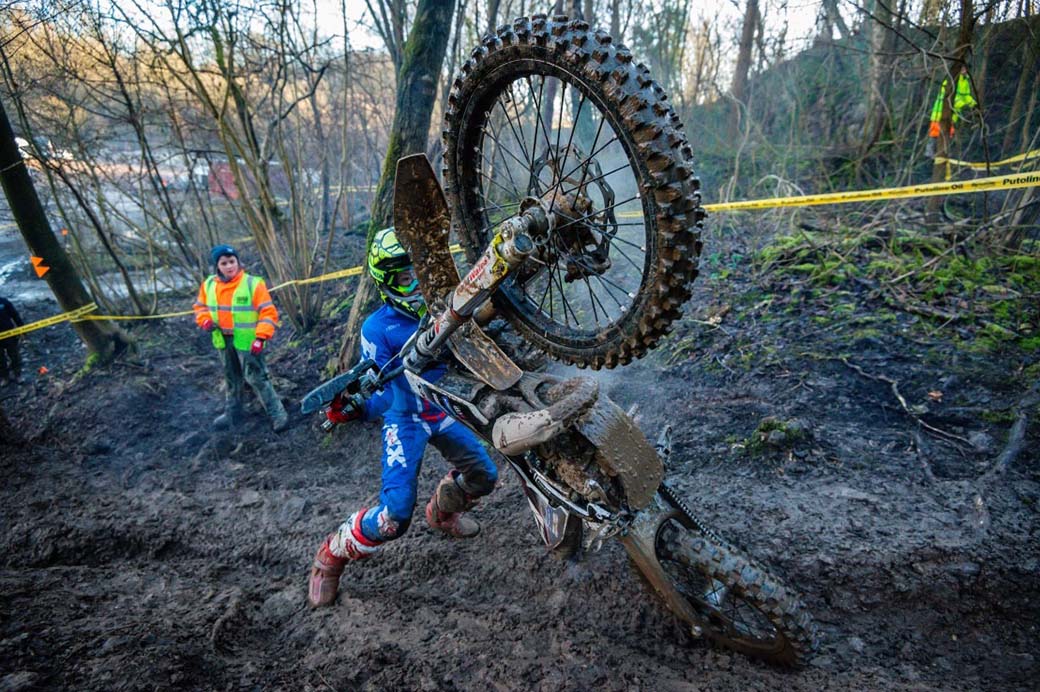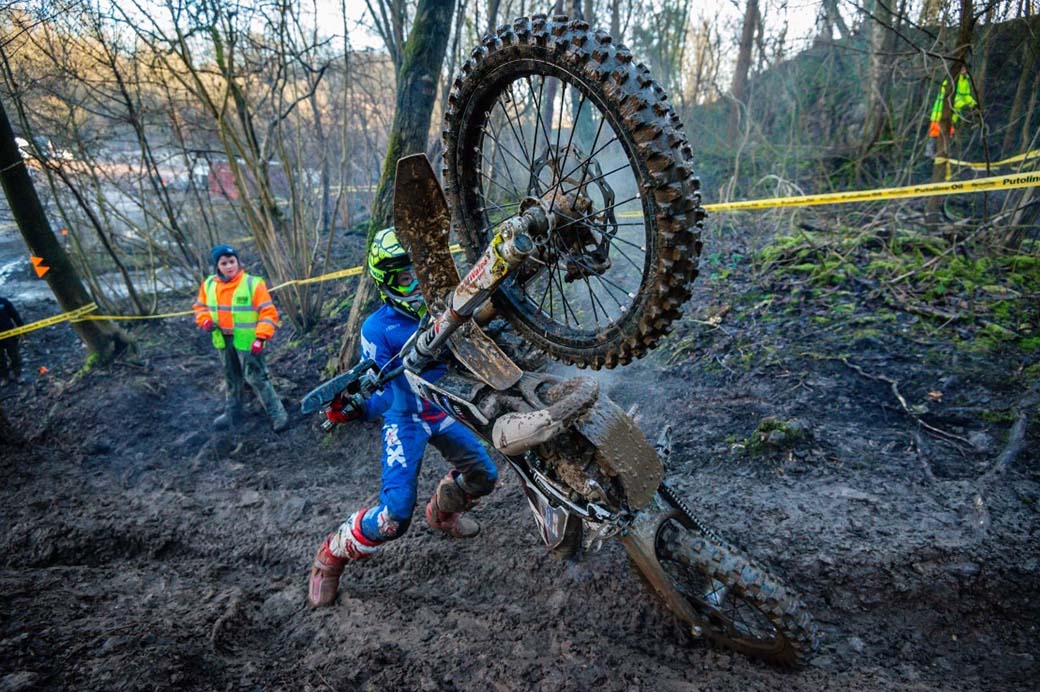 Top Sportsman was Riley Dennison on 11 laps, a lap clear of his nearest challengers from Tom Simpson and Ryan Maudsley. The Novice Group was won by Chris Burke from Leon Pemberton with Matthew Wilcox in third.
The Experts, Clubman and Over 40s lined up for a two-hour battle on a course very similar to the morning one but with one or two more severe Hillclimbs and challenges thrown in the mix such as the big wagon tyres.
Gethin Humphreys on his new 300 Husky from CF-Racing was in amazing form and blasted to a start-to-finish win, almost lapping the entire entry. Humphreys' nearest rival was fellow Husky rider Shane Carless from South Wales, who rode well for runner-up in his first WOR event.
Jake Britton was over the moon with his superb third place as he finished on 13 laps, just one behind the top two.
Mitch Brightmore made it a good day for the family as he took the Clubman win by a clear lap and was a fine fourth overall in the final standings. Clubman runner-up was James Francis with Young Sam Hughes a brilliant third.
Jason Clarke topped the Over 40s from Gareth Leonard and Nigel Lynn. Leonard did well to finish after snapping the chain guide off his Sherco, retiring to the pits to fix it and then getting back out there to finish.
WOR Events Tough One's Little Brother Results
Expert: 1 Gethin Humphreys, 2 Shane Carless, 3 Jake Britton, 4 Martin Luckwell, 5 Will Emery, 6 Charlie Frost.
Clubman: 1 Mitch Brightmore, 2 James Francis, 3 Sam Hughes, 4 Gwion Prys, 5 Mattias Svensson, 6 Hayden Rainford.
Over 40: 1 Jason Clarke, 2 Gareth Leonard, 3 Nigel Lynn.
Over 50: 1 Gary Mccoy, 2 Mark Houson, 3 Mark Lewis, 4 Martin Wells, 5 Phil George.
Youth: 1 Sion Evans, 2 Ash Brightmore, 3 James Elvin, 4 Zach Price, 5 William Graff Baker, 6 Kai Tinker.
Sportsman: 1 Riley Dennison, 2 Tom Simpson, 3 Ryan Maudsley, 4 Richard Taylor, 5 Jonathan Jones, 6 Lee Meredith.
Novice: 1 Chris Burke, 2 Leon Pemberton, 3 Matthew Wilcox, 4 Carl Winters, 5 Ben Cooper, 6 Ken Powell.
7/8 Years: 1 Jack Brooks, 2 Selbie Crump, 3 Leon Carthy.
9/10 Years: 1 Jayden Jones, 2 Theo Nicholson,  3 Conner Redman, 4 Bailey Holmes, 5 Owen Nicholson.
11/12 Years: 1 Charlie Crossland, 2 Jake Willis, 3 Nathan Tebay, 4 Ryan Griffiths, 5 Jake Tansley, 6 Aaron Kelly.
13/14 Years: 1 Josh Knight, 2 Ifan Jones, 3 Rhydian Rees, 4 Endaf Hughes, 5 Colby Moorcroft, 6 Alfie Davies.
PM Race: 1 Gethin Humphreys, 2 Shane Carless, 3 Jake Britton, 4 Mitch Brightmore, 5 Martin Luckwell, 6 Will Emery.
Words: Keith Williams
[more-from heading="More Enduro" category="enduro"]