This weekend is the 45th running of the biggest beach race in the world, the Enduropale du Touquet which incorporates the sixth and final round of this year's French sand racing championship.
But if the partisan French crowd are looking for a home-grown winner for both, chances are they are going to be disappointed as the top two favourites come from this side of the channel.
Last year's Le Touquet winner, Nathan Watson (Red Bull KTM), must be the man to beat as out of the five rounds so far, he has won three and finished second in the other two.
He has a 165-point lead in the championship over third place man, and team-mate, Camille Chapeliere and with only 150 points up for grabs he can only be beaten by fellow Brit Todd Kellett, who lies second.
Kellett's championship is getting better and better and with a win at round four, the pair of UK riders are dominating the French sand.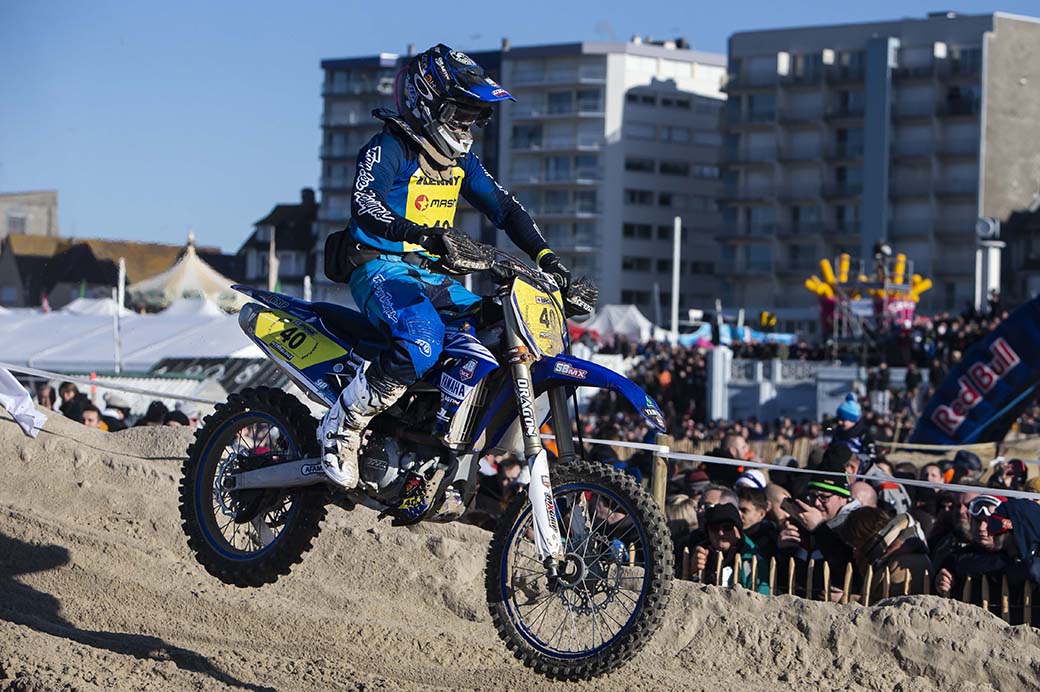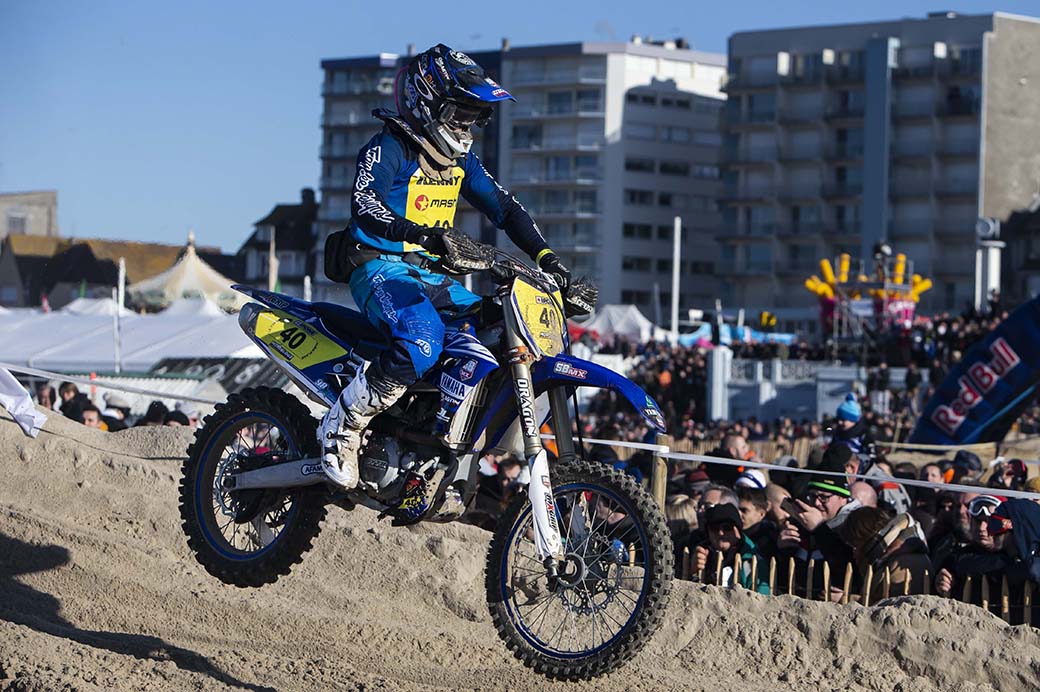 However, the numbers of British riders making the trip is getting smaller and smaller with just 14 making an effort to compete this year.
Jordan Divall his making his second trip to the event and is running ninth in the championship with every chance of moving up. Tom Neil is having his first go in the deep French sand but was more worried about the endless paperwork then the three-hour race. He has a surprise coming.
Rob Holyoake is a regular and is running 31st in the championship. Brad Thornhill is having his second go at the adult class after competing in youths.
Previous winners that stand a chance are Milko Potisek, who is back from injury and will want revenge after Watson beat him last year. Two times MXGP world champion Steve Ramon will be making a comeback after being out from injury, but doubts about his race fitness are being voiced.
Other favourites that will be up the front are Chapeliere, Jeremy Hauquier, Richard Fura and Belgium's Jeremy Van Horebeek. The weekend starts on Friday at 2pm with the vintage enduro for the older riders on Pre-96 machines. This runs for an hour and has over 600 starters.
This race includes Paul Kirby, David Vass and Neil Aldridge who are flying the UK flag.
Racing starts early on Saturday as the 65s set off at 8.30am for an hour with the Juniors on track at 10.30am where Alfie Calvert, Callum Radford, Charlie Palmer and Sam Davies will battle for UK honours.
At 1.30pm the massive field of quads takes to the beach for their race where Sheldon Seal will want to go one better than 2019, by winning. There is only the one race on Sunday at that is the big one with 1260 solos ready for a three-hour slog-fest from 12.45-15.45pm.
It's best to check on the timings nearer to the start time because organisers have a habit of changing them because of the weather and tides. Last year there was a reported 500,000 spectators, and if this year you fancy being part of them, there is no change to get in.
Parking is at the airport just outside the town with free busses taking spectators to the seafront. The course stretches just over five miles down the beach.
You can do the event as a day trip as it's only 45 minutes from Calais.
[more-from heading="Latest News" category="news"]